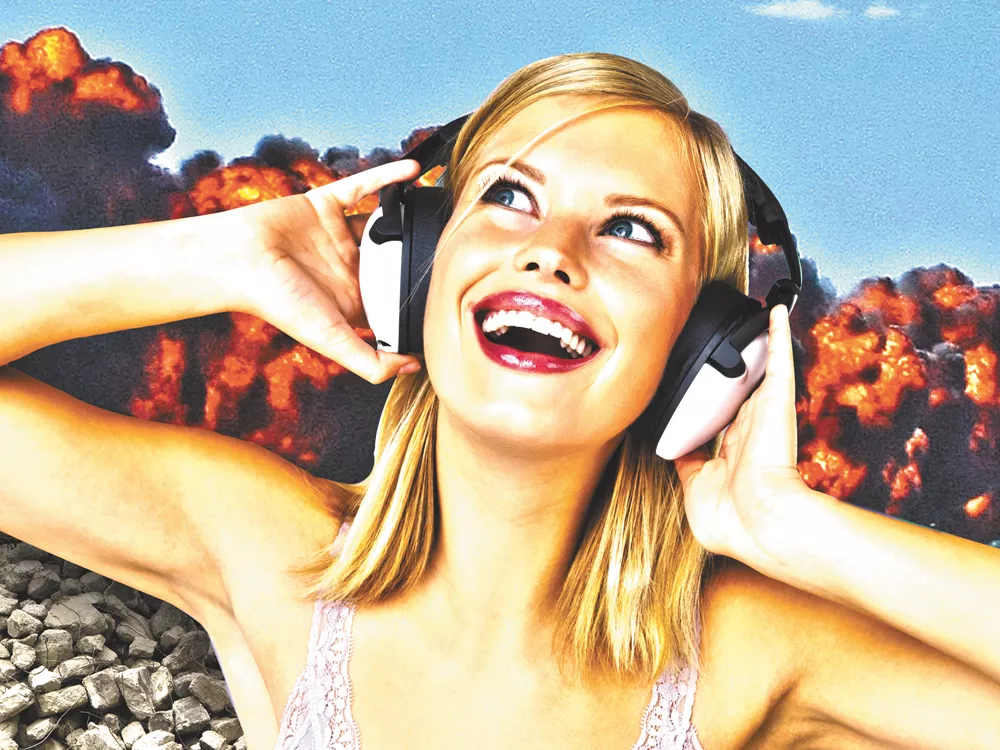 If the world is in shambles, it seems that dancers will follow.
In the years following the Vietnam War, disco and its cocaine-snorting, platform shoe-towering and roller skate-wearing followers took the music industry by storm. During the 1970s, the political activists that once took to the streets with protest signs and chained themselves to trees, crowded in clubs in New York and San Francisco where four inches of glitter smothered the dance floor.
It seemed that the weight of the world — the civil turmoil, the atrocities of the 1960s, the fear that the world could end at any second in a missile crisis or a nuclear blast — proved too much to bear for a youth culture that witnessed assassinations live for the first time on television.
And disco was the soundtrack of the era.
People danced and obliterated their minds to forget about the past and numb themselves from the present. And America's youth is doing it again today, only the genre of music has a new name — electronic dance music, or EDM. Quaaludes have been replaced with ecstasy, platform shoes have been replaced with fuzzy neon-colored leggings. Much like disco, EDM has risen from the underground and overtaken American pop radio.
Where disco pioneered the electronic dance sound — which was characterized by reverberating vocals, syncopated bass lines, drum machines, sequencers and synthesizers — that same orchestra of electronic instruments is used today. Disco was also defined by its bass lines; electronic music is characterized by the same type of syncopation and wobbling. Donna Summer's "I Feel Love" was disco's anthem — a song that sounds just as modern as the Scissor Sisters' "Do the Strand" or Cliff Martinez's soundtrack on the movie Drive.
By the mid '70s the disco scene, which started out in underground clubs, had fully transitioned into mainstream pop radio. But by the early '80s, significant cultural backlash (thanks to rock music) squelched the dancing masses.
While David Guetta, Skrillex, deadmau5 and even LMFAO are hardly musical equivalents of the Bee Gees and KC and the Sunshine Band — the artists employ a similar sound. And, most importantly, they're peddling the same message. EDM is, by-in-large, the new disco: a genre more concerned with feeling happy right now, and thinking about the consequences later.
Today's youth culture has it easier. The pursuit of pleasure is easier to find — but, in the same turn, reality is more in the world's face than ever before. Kids today have watched Saddam Hussein's execution on YouTube, have seen the United States wage two wars and have seen America's promise of opportunity fizzle with skyrocketing unemployment and a persistent reminder that the economy is in the gutter.
While youth forces in the Arab Spring are bleeding for revolution and have overthrown power in countries like Yemen, Tunisia, Egypt, Libya and Syria, youth in the United States dance.
They dance because that's what they've always done here.