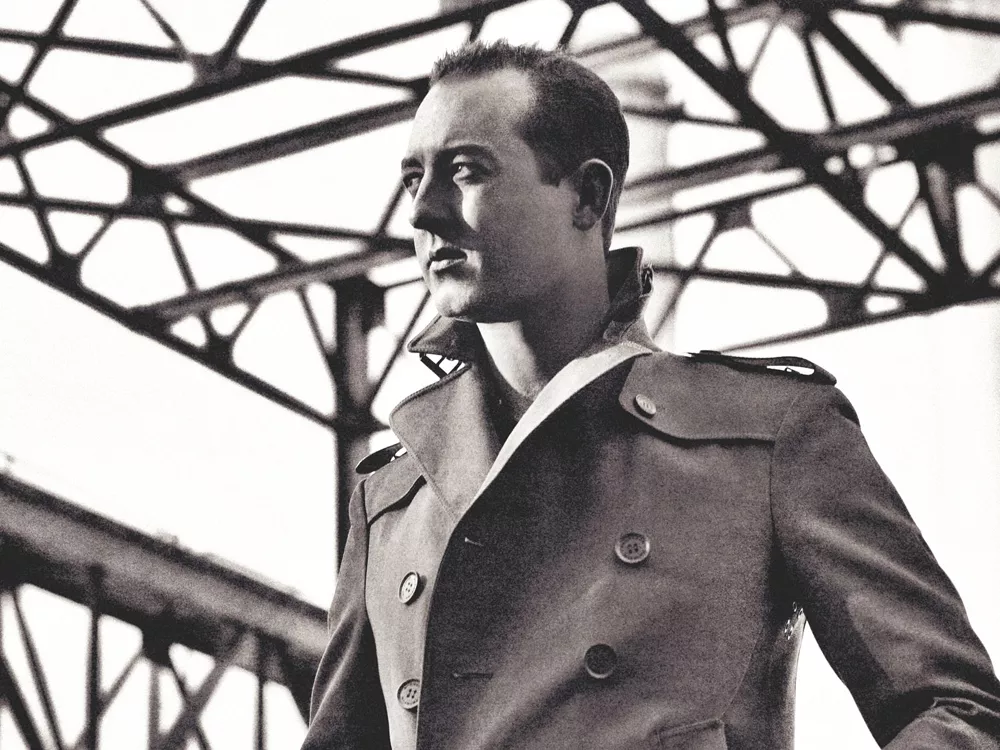 The raging electronic music scene is currently inundated with mindless contemporary dubstep. And while that might be thrilling for glowstick chomping high school girls, the rest of the world can find the electronic music they're craving from a producer named Wolfgang Gartner. He's exactly the kind of producer the world needs — even those of us who might not know it yet.
You see, Wolfgang Gartner — Joey Youngman, to his mother — makes a modern, personal variety of the electronic dance music that got heavy rotation in the genre's golden age 20 years ago. His classic-feeling debut LP, Weekend in America, was released last year to minor acclaim. It was a sleeper hit in a scene that is painfully difficult to become a successful member of. But his efforts weren't ignored: Youngman got himself a Grammy nomination for his remix of Andy Caldwell's "Funk Nasty" and recently released a collection of great early singles called Back Story.
Still, these aren't the components of this blossoming artist's ever-growing significance in electronic music. Even Gartner himself was relatively apathetic to his own Grammy nomination.
"It sounds really good in a bio," the producer told The Inlander over the phone last week, "but other than that, it didn't change much. I got a lot of high profile remixes from major labels, but I don't really want to do remixes anymore."
No, Youngman's importance rest on his insistence that being a DJ is art. It's a breath of fresh air when an artist makes such a claim, with the mantra "F--- art, let's dance" becoming more and more of an electronic slogan with each passing year.
But Youngman isn't saying "F--- dance, let's art" either. Far from it: His blending of bombastic, joyful early '90s dance sounds and slick, sliding funk grooves of more recent French house music is instantly striking and insanely danceable.
"I have a 20-year history with dance music. That's the thing about some of these other producers," Youngman says, not naming names, "they haven't gone through this history. I've played so many different types of music; house, Chicago house, electro... It's all in my subconscious."
Youngman's live shows are as revelatory as they are because of this exact fact. He takes his endeavors just seriously enough to produce thoughtful, tasteful dance music with a fantastic atmosphere.
"I try to maintain a feeling throughout. As a DJ, you are a tastemaker, and I try to treat my audience with respect. I'm not going to get on the mic and say, you know, 'Chicago put your hands up!' or anything like that," he says.
This trend — of putting the modern DJ on a rock star pedestal — is, perhaps, one of the most frustrating aspects of contemporary electronic.
"A lot of DJs play music conducive to this showmanship that distracts from the music," Youngman explained, again naming no names. "It gets over-the-top and cheesy, and doesn't have that integrity or level of quality that I would like to achieve." I guess we can't expect Gartner to spray any champagne into the crowd.
"Yeah, I get excited and bob my head, but I can't let myself go apeshit. I need to be giving 110 percent to hype the crowd in whatever organic way I can."
"Organic" is a strange word to come up in a discussion about electronic dance music, but it makes perfect sense in the scope of Youngman's efforts. To him, maintaining an organic-feeling show means being heavily prepared with a great mix, and using the tracks themselves to pump up the crowd, rather than make himself a messiah-like figure. He almost seems like a member of the crowd, just as excited to hear every break and drop as his fans.
After all, that's the attitude that got this whole scene moving in the first place: electronic dance parties were for folks who were more concerned with the music than the image.
And in a sea of Skrillexes, Wolfgang Gartner has gained respect for never straying too far from the sounds that made the movement take off.
Wolfgang Gartner with Pierce Fulton and Popeska • Thu, Oct. 25, at 8 pm • Knitting Factory • $22-$25 • All-ages • ticketfly.com • (800) 325-SEAT