DEBTORS' PRISONS
The American Civil Liberties Union and the Terrell Marshall Law Group in Seattle filed a class-action lawsuit against Benton County for jailing people who cannot afford their COURT-IMPOSED DEBTS.
"The practices in Benton County are particularly egregious because there is a fully integrated system that routinely leads debtors to prison simply because they're too poor to pay court fines and fees," says Vanessa Hernandez, an attorney with the state branch of the ACLU.
Toby Marshall, an attorney with the Terrell Marshall Law Group, says his firm assisted the ACLU with an investigation into the practices in Benton County, which covers the Tri Cities. Benton County is making "a substantial amount of money" by jailing people for nonpayment because cities must pay the county about $70 per day to jail people, Marshall says. Instead of collecting, for example, $400 in fines from debtors, the county will get $1,400 from cities for the use of its jail.
Another way the county squeezes money from its low-income citizens is by tacking on fees for participation in work crew or the issuance of a warrant. If a person misses a payment, for example, and a judge issues a warrant, another $100 is added to the bill. Defendants must then pay the $100 before appearing in front of a judge or get sent to jail, Hernandez says.
She would like to see Benton County standardize its practice of determining a defendant's ability to pay in addition to making improvements in public defense "to ensure people facing charges of nonpayment have the assistance of an attorney to defend them against the charges." (MITCH RYALS)
STUCK IN PARK
The Land and Water Conservation Fund, a federal program that's directed close to A BILLION DOLLARS FOR CONSERVATION EFFORTS in Washington and Idaho during its 50 year history, has expired after Congress failed to renew it last week.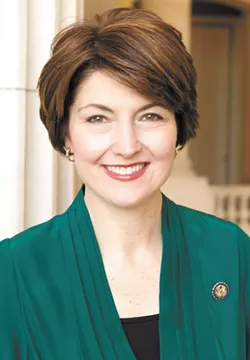 The fund received its revenue from payments made by energy companies drilling on public land. The money was then used to acquire public lands as well as improve national and local parks.
Washington has received more than $600 million from the fund. In Spokane County, it's been used on Mt. Spokane, the Dishman Hills Natural Area and others. Across the border, Idaho has received over $200 million, part of which has been used to acquire Tubbs Hill as a public park and to make improvements to Sandpoint's beach front park.
U.S. Rep. Rob Bishop, a Utah Republican who chairs a key House committee, wouldn't reauthorize the program in its current form over concerns that it was being used to expand federal landholdings at the expense of local communities.
Both Washington and Idaho's senators have called on Congress to reauthorize the fund. Rep. Cathy McMorris Rodgers, R-Spokane, also wants to see it reauthorized, but wants to see it reworked first.
"I want to look at ways to strengthen our state and local parks and limit the practice of bureaucrats in D.C. buying up large swaths of farmland and rangeland, which too often is poorly managed and inaccessible to the public," Rodgers says in a statement. (JAKE THOMAS)