Surprise jewelry. A box of chocolates. Candlelit dinner. A bouquet of flowers hastily purchased at the supermarket on the way home from work.
If you consider yourself happily entwined with another human being, how you handle your Valentine's Day obligations is up to you.
But for folks who are alone at this time of year, all the hearts and hugs and Cupids and candy can be a real drag. Because there's nothing like wishing you had a significant other and then having to spend six weeks innocently walking into Walgreens (or whatever) only to be confronted by a front-and-center seasonal aisle that looks like someone drank a half-dozen pink mojitos, ate a ton of dark chocolates and then ralphed all over the stuffed animal section.
Below is a collection of tunes we've put together specifically for those people. Some of them wallow in sadness. Others are pissed-off kiss-off songs. And exactly none of them are happy love songs. Because those are stupid anyway.
The Everly Brothers, "Cathy's Clown" (1960)
It's hard to imagine a song more sweet and sour than "Cathy's Clown," one of Don and Phil Everly's most recognizable hits. The brothers were blessed with the ability to sing the kind of gorgeous harmonies that come a bit easier to siblings, but on this 1960 No. 1 smash, they used those voices to deliver an acerbic adios that no gal wants to hear: "Don't want your love anymore," the Everlys sing in their honeyed tenors. "Don't want your kisses, that's for sure." Those last three words sting like a serrated knife to the heart.
Eric Carmen, "All by Myself" (1975)
After a half-decade of success with Cleveland power-pop band the Raspberries, singer Eric Carmen launched his solo career with this power ballad based around a Sergei Rachmaninoff composition. Weird! But it worked. Built from mournful piano, a syrupy string section and Carmen's expressive voice, it's about more than just romantic love: "Living alone, I think of all the friends I've known," he sings. "But when I dial the telephone nobody's home." Ouch.
L.L. Cool J, "I Need Love" (1987)
Long before Kanye and Drake made it cool to rap about feelings, L.L. Cool J pivoted from the riotous singles on his debut album to sensitive R&B crossover success with "I Need Love," his first major hit. Against a sturdy 808 beat and a softly glowing keyboard melody, he spends a solid four minutes desperately hoping to find true love and turning away from his philanderer's lifestyle: "I've changed," he raps, "I'm no longer a playboy on the run, I need something that's stronger." Within the context of '80s rap, "I Need Love" is positively revolutionary.
Elliott Smith, "I Better Be Quiet Now" (2000)
Nobody soaks in their own misery like the late Portland-based singer-songwriter Elliott Smith, aka the Indie King of the Sad Song. The man was a master melder of melody and lyric, able to explore deep, dark places in a way that felt relatable and charming. "I Better Be Quiet Now," a deep cut on the final album released before his 2003 death, finds Smith wrestling with an elusive love interest and a lonely existence. He punctuates the struggle with this devastating line: "I got a long way to go. I'm getting further away." Who hasn't felt that way before?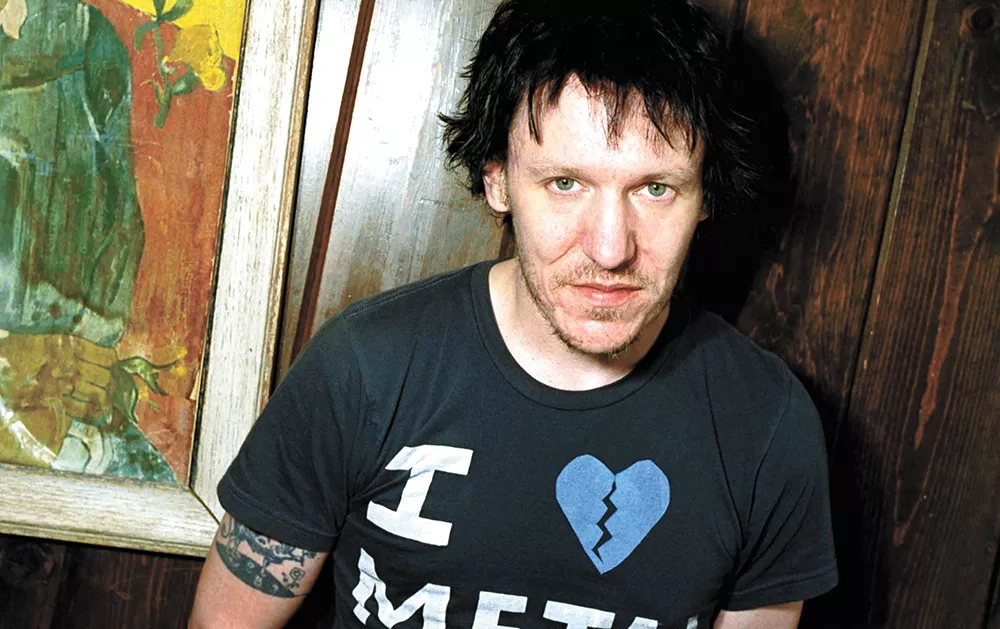 Kelly Clarkson, "Since U Been Gone" (2004)
The second single from the second album from the winner of the first season of American Idol. It sounds like an ancient history lesson. But "Since U Been Gone" is also one of the best pop songs of the 21st century and one of the most cathartic post-breakup songs ever penned. Its chorus is a bomb blast built on roaring electric guitars and the bridge is iconic: "You had your chance, you blew it," Clarkson sings, ranging up to preposterously high notes. "Shut your mouth, I just can't take it again." If you're still recovering from the end of a relationship, find the video for "Since U Been Gone" on YouTube, crank it up loud, and prepare to pump your fist and mend your heart. ♦
Seven More Songs to Get You Through Valentine's Day
Jackie Wilson, "Lonely Teardrops" (1958)

Gloria Gaynor, "I Will Survive" (1978)

Elton John, "I'm Still Standing" (1983)

Robbie Fulks, "Rock Bottom, Pop. 1" (1996)

Ben Folds Five, "Song for the Dumped" (1997)

Robyn, "Dancing on My Own" (2010)

Taylor Swift, "We Are Never Ever Getting Back Together" (2012)