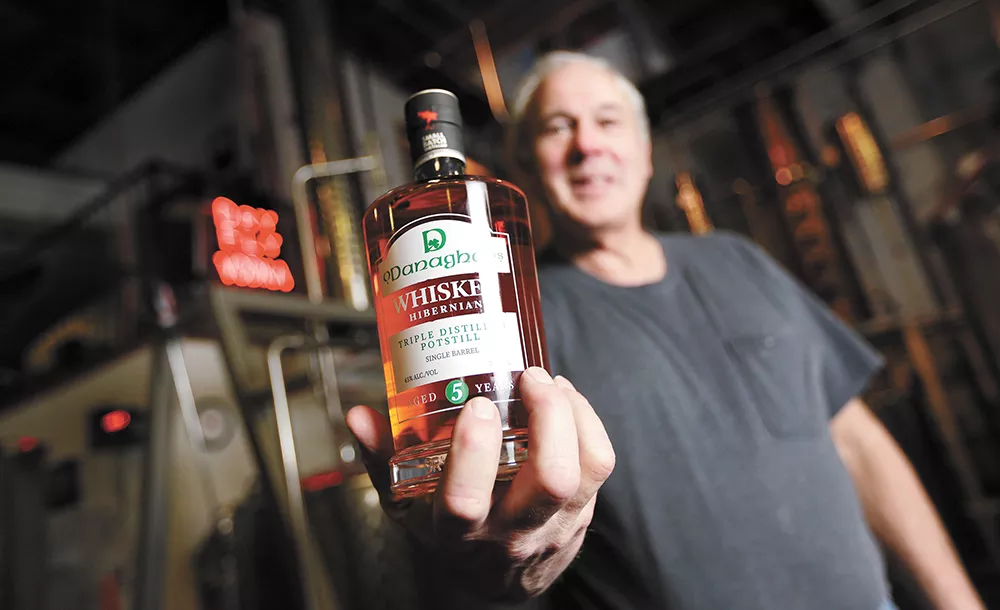 Going gluten free comes and goes in the constant churning of diet fads, but for those with celiac disease, going without the grain protein isn't optional — it's a requirement.
In Spokane, there are many places with menus full of gluten-free drink options, such as One Tree Cider House, Maryhill Winery and Manito Tap House, the latter of which regularly features a selection of gluten-free beers.
Aside from wine and cider, are there many options for those who want a stiffer drink? Liquors like whiskey are made from grains such as wheat, rye, barley or corn, and three of those (all but corn) contain gluten. Sometimes these spirits are made from triticale, a seemingly double-trouble hybrid of rye and wheat.
Here's the great news: while alcohols like whiskey and vodka are made from a mash of grains, the distillation process is on the side of those who need to shun gluten proteins.
"It is a misconception that distilled spirits contain gluten," explains Don Poffenroth, co-owner of Spokane's Dry Fly Distilling, Washington's first small-batch distillery and a popular source of whiskeys made from triticale and other local grains.
Thank physics for this blessing: the alcohol evaporates in the still, but gluten proteins don't.
"The key is distillation," Poffenroth says by email. "It's impossible to vaporize any portion of gluten."
Whereas beer is brewed with grains, yeast and hops to produce alcohol, then strained and bottled (may all the beer brewers forgive this very simplified version of your hard work), hard alcohol distillation evaporates the intoxicating liquid out of a grainy mash, then distills it back into fluid form, making liquors inherently gluten free.
"Assuming you don't add anything with gluten post-distillation, it is not an issue," Poffenroth writes.
Similarly, the Celiac Disease Foundation specifies that while most wines are gluten free, those with added flavors could contain gluten, such as wine coolers that contain barley malt. For that reason, reading labels to check for additives is still key.
To relieve any concerns about its own products, Dry Fly reached out to celiac groups across the country after opening in 2007 and, after sharing their process, received certifications that their alcohols are gluten free.
"Customers are happy once they learn about spirits being gluten free, especially when we can share the science and logic," Poffenroth says. ♦