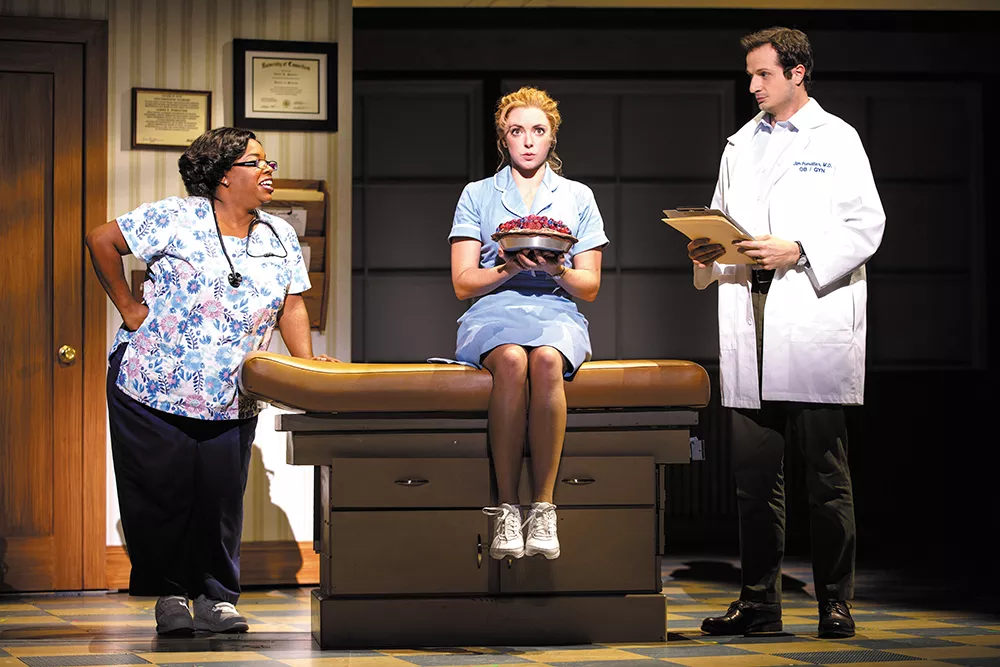 Dec. 12, 2018
Trapped in a tiny town and an unhappy marriage, Jenna is a waitress and a skilled baker who has dreams of escaping both. Her ticket to ride? The cash prize from a pie-making contest in a nearby county — only first she has to win it, and life's unexpected complications won't exactly make that easy. Jenna's compelling story is at the heart of Waitress, a Tony-nominated Broadway musical inspired by Adrienne Shelly's 2007 film of the same name.
"The show is full of humor, love, friendship, empowerment and it really has a universal message about love and friendship that anyone can relate to," says Dani Witte, director of marketing at West Coast Entertainment. To Witte, though, it's the original score by pop singer Sara Bareilles that makes Waitress such an unforgettable experience. "Sara really knocked it out of the park on this one. Obviously, she's a six-time Grammy Award nominee, but Broadway is new to her repertoire, and her music is fantastic. She's a champion of her craft. The songs really tell the story, which is very much the sign of a songwriter who's not necessarily writing for dialogue."
Waitress is the distinct result of an all-female creative team that, along with Bareilles, includes veteran Broadway director Diane Paulus (Hair, Finding Neverland, Pippin), Hollywood screenwriter Jessie Nelson (I Am Sam, Stepmom) and choreographer Lorin Latarro (American Idiot). Cast and ticket info are at wcebroadway.com or inbpac.com.
Dec. 12, 2018 • INB Performing Arts Center, 334 W. Spokane Falls Blvd. 279-7000