A life-size unicorn looks at once solid and mysterious under flickering purple light. It's just one part of a reunion of mythical creatures — dragons, krakens, mermaids and giants — gathering at the Northwest Museum of Arts and Culture this summer.
GIANTS, DRAGONS & UNICORNS: THE WORLD OF MYTHIC CREATURES, an exhibit from New York's American Museum of Natural History, endeavors to illuminate, through models, paintings, textiles and other exhibits, the ways nature has inspired people all over the world to create mythical creatures. It lands at the MAC July 5.
"I love the 'dragons' section myself," says MAC Director Wes Jessup. "It's interesting how some of these creatures have transcended cultures, they speak to people everywhere."
Although the creatures on display arise from cultures all around the world, they show astonishing similarities. Eskimos and European sailors both made statues of women with fish tails. Dragons pervade the mythology of Europe, Asia and the Americas.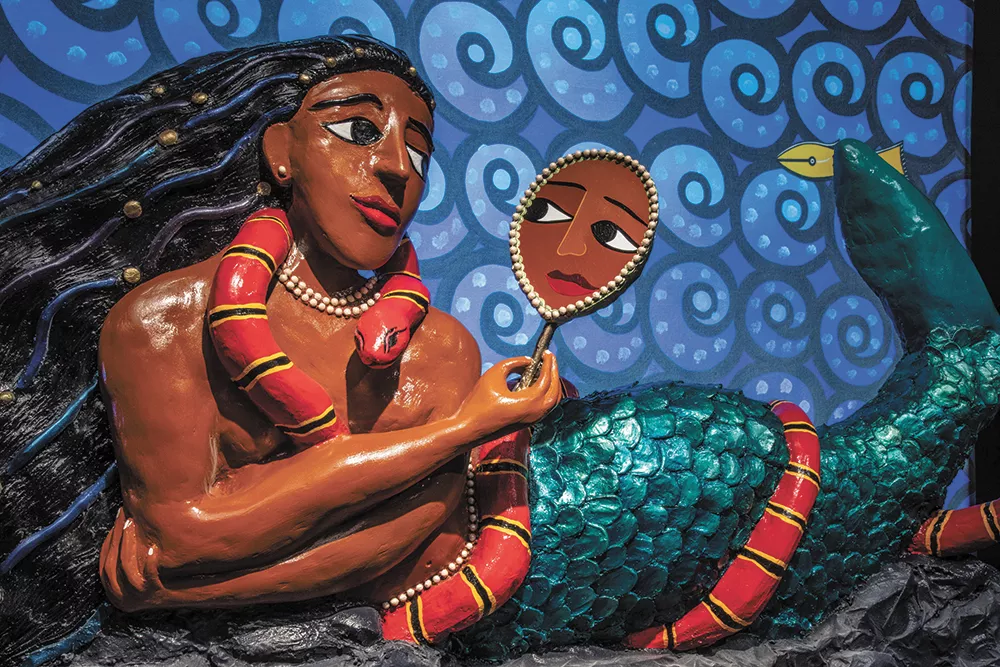 A highlight of the exhibit is a 17-foot dragon model that flies overhead, watching visitors with furtive malice beaming from its eyes. A kraken rises from the floor, while mermaids frolic in the waves. Although the exhibit does offer connections to reality — a tentacle from a real giant squid is displayed near the mythical kraken it probably inspired — the exhibit is more about considering connections.
"A lot of kids read about [mythical creatures] in school and at home," Jessup says. "There's opportunities for kids to connect in a visual way and even in a tactile way to some of these creatures."
Giants, Dragons & Unicorns: The World of Mythic Creatures runs July 5-December 31 at the Northwest Museum of Arts and Culture, 2316 W. 1st Ave. $10; $8 for seniors and college students; $5 for children 6-17; and free for kids under age 6. www.northwestmuseum.org