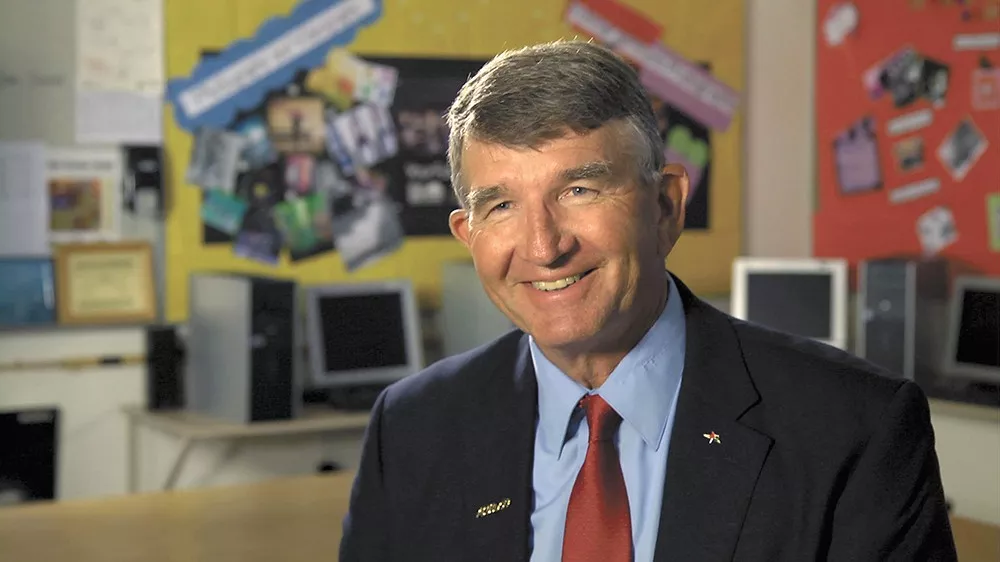 SUING SCHOOLS
It's no secret that State Superintendent of Public Instruction RANDY DORN is frustrated with the state Legislature for not amply funding basic education, as mandated by the Washington Supreme Court's 2012 McCleary decision.
This week, citing McCleary, Dorn took a more drastic step in forcing the legislature's hand. He filed a lawsuit against the state and seven Washington school districts, including Spokane Public Schools, demanding that they stop using local levies to pay teacher salaries.
The court ruled that the legislature must fund basic education by 2018. Without full funding, many districts resort to using levies to help pay teachers. Spokane is one of them. According to the lawsuit, supplemental contracts add up to 14 percent to the salary of many local teachers.
Dorn says districts are "merely playing the hand they have been dealt," but argues that the practice makes for unequal teacher pay across districts, allowing wealthy districts to have their pick of the best teachers. Jenny Rose, president of the Spokane Education Association, says she is confused why Dorn, who is not seeking re-election this year, decided to file the lawsuit.
"If the legislature can't fund McCleary, how are they gonna fund this lawsuit?" she says. (WILSON CRISCIONE)
CHIEF TALK
The three men vying to become SPOKANE'S NEXT CHIEF OF POLICE are in town this week to answer questions from the public. At press time, public interviews for the three finalists were scheduled for Wednesday, July 20, at the West Central Community Center. Check Inlander.com for more coverage. The three finalists:
James Dermody, currently a captain with the Seattle Police Department, has a mind for data-driven policing and at least seven years of leadership experience. Recently, Dermody was put in charge of the department's Force Investigation Team, which investigates officer-involved shootings and use-of-force incidents. He has nearly 26 years of experience as a cop.
Robert Lehner is the current chief of police in Elk Grove, California, and former chief in Eugene, Oregon. Lehner fancied himself a "fixer" of departments in turmoil in a 2014 Seattle Times article, citing corruption among command staff in Tucson, Arizona; officers in Eugene charged with sex-on-duty crimes (before he arrived); and building his current department from the ground up. In 2009, the Eugene Register-Guard reported that Lehner ignored a city ordinance requiring him to report all complaints against officers to a city auditor
Dominic Rizzi Jr. is the current chief in Yakima; in his application, Rizzi states that he turned a culture of "distrust, infighting and internal lawsuits" into one of "trust, mentoring and community involvement." Before taking control in Yakima, Rizzi spent 25 years in the Chicago Police Department, overseeing patrol and investigations bureaus for part of that time. Earlier this year, Rizzi opposed a city council proposal to lift the ban on pot shops in Yakima.
"We intentionally took our time to ensure that the process was thoughtful," Mayor David Condon says. "The community has played a critical part in defining what and who we're looking for in our next chief." (MITCH RYALS)