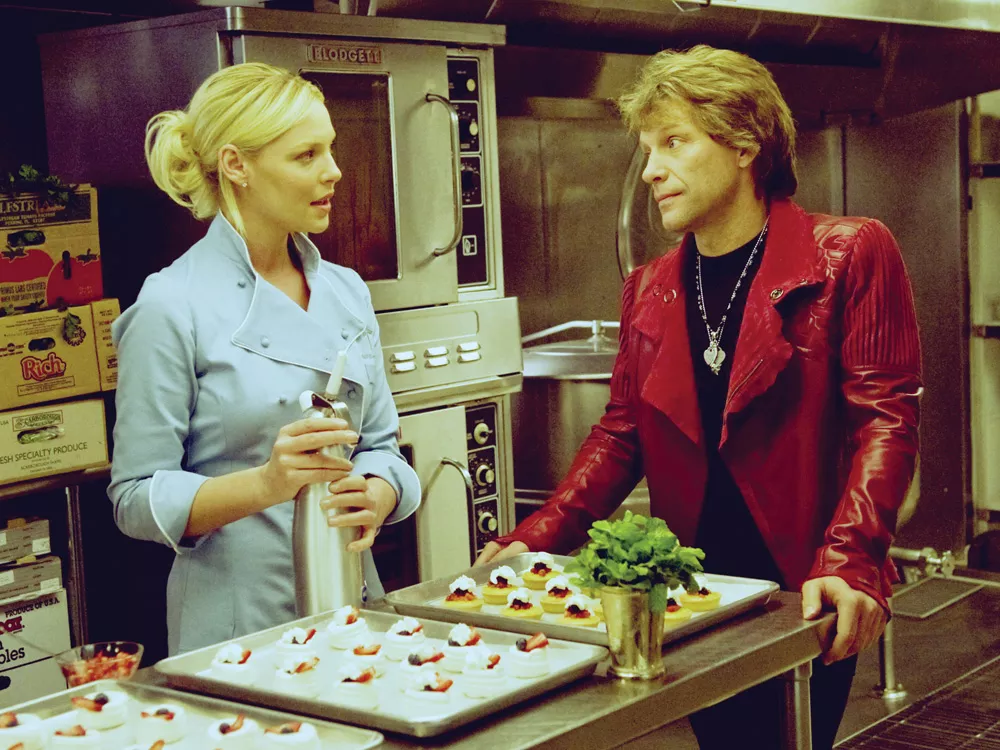 There's a scene about halfway through this shamelessly sappy romantic comedy where a jerky character played by Ashton Kutcher and a chirpy one played by Lea Michele are trapped on a stalled elevator. One of them says to the other, "We've been stuck in here for hours."
I was thinking the same thing about myself, sitting in the jam-packed preview audience. And I wasn't the only one with that thought. This ensemble piece about all sorts of New Yorkers getting ready to celebrate the end/beginning of the year is filled to the gills with "funny" lines like "There's gonna be more celebs at this party than at rehab." But with the exception of a few quiet titters, the audience was uncomfortably silent throughout.
Maybe they had enough of this kind of schlock in director Garry Marshall's very similar previous film, the box office smash Valentine's Day. This follow-up, from the same writer, Katherine Fugate, seems to be trying for more emotion, but it just sits there, flopping around, its characters gasping for air.
There's the VP of the Time Square Alliance, sweating bullets when the big ball stops working. There are the two couples, vying to be the parents of the firstborn baby of the year at a hospital that's giving a cash award to the winners. How about the sad and frumpy spinster who lures a hot delivery boy to help her check off items on a resolution list before midnight? Or the workaholic caterer who's still mooning for the rock star who proposed to her then dumped her last New Year's Eve, or the tuxedoed fellow who had a similar experience last New Year's Eve, or the dying guy who only wants to get up on the hospital roof so he can see the ball drop, even though he doesn't know it's busted, or those two opposites who will undoubtedly be attracted to each other on that elevator?
Think of a New Year's Eve cliché, and you'll find it here, with lousy dialogue delivered by a potentially great cast: Robert De Niro, Michelle Pfeiffer, Hilary Swank, Josh Duhamel and, to a lesser degree of greatness, Halle Berry, Zac Efron, Katherine Heigl, Sarah Jessica Parker, and, watch out, Jon Bon Jovi (who sings a drippy John Hiatt song).
But, hey, there are cameos galore (including "Mr. New Year's Eve, himself," Ryan Seacrest), there's a derogatory remark about Mary Poppins, an odd discussion of the 1986 World Series, and a remarkable show of movie marketing. In the inevitable Times Square climax, the camera in this Warner Brothers film stops and stares at a gigantic poster for the WB film Sherlock Holmes: A Game of Shadows, which opens next week.