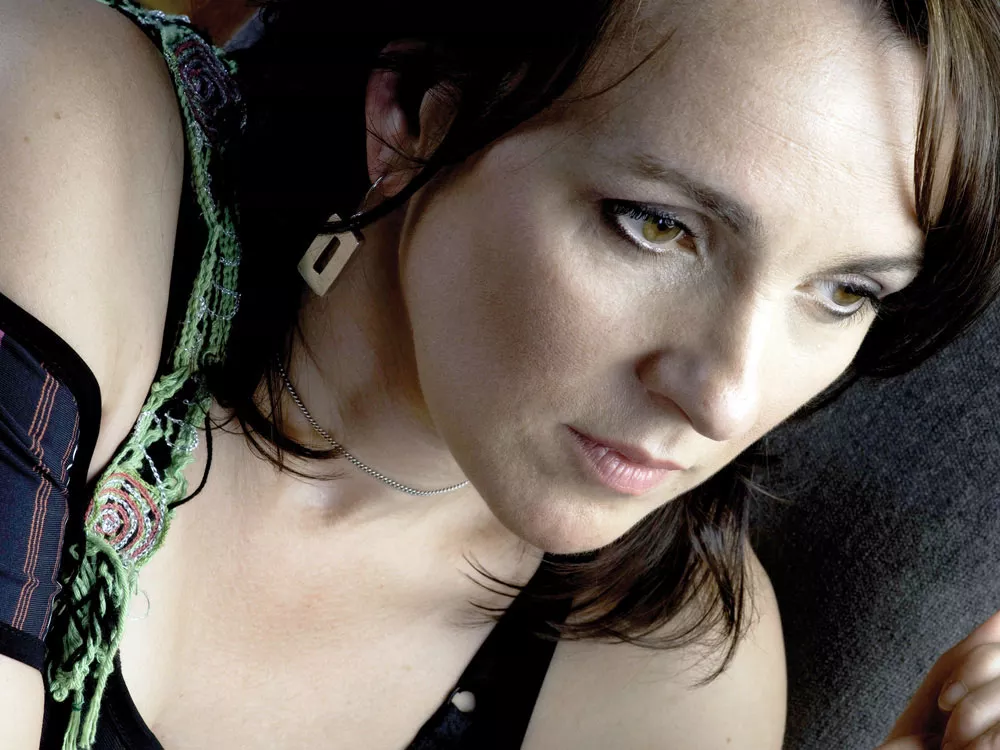 UPDATE: Karan Casey has canceled her performance, but the show will go on with noted Irish singer Susan McKeown. Go here for more details.

Think of it in terms of imports and exports. Music is a transferable commodity in the global market. Just as a sweater is neatly packaged and shipped from Indonesia, so too is a song recorded and pressed for international travel.
But you don't buy a sweater from Indonesia because of the authentic hemlines. You buy it because it's cheap. Music is a bit more personal. It speaks. It gives voice, mannerisms and language to its creator.
Music imports culture, and for that reason it can be a hard sell. But Karan Casey seems to have received a tax break.
"It's quite unusual for traditional singers to make a living out of traditional music," Casey says. "Very few people in the world make a living the way I do … only a handful of people, really, and we're a small, odd breed."
The traditional Irish singer has found success crooning her country's lullabies and folk songs. Some 20 years and five solo albums later, her grief-ridden, hauntingly lovely Irish melodies are still making international audiences swoon.
It's not just the accent that makes us Yankees swoon, but it does help. Her voice drips sweet and thick like honey. It gently quivers and dips as though on the wing of a bird, as she sings about her people's immigration, politics and wars. These aren't your average parlor songs. They're living history.
"Traditional Irish singing can be very intense. It's very caught up in the merit, which can make it hard to listen to," she says. "Most songs aren't even in major or minor scales but in different modes, and that can be exotic for some people."
She learned different stylistic patterns and what she calls "traditional vocal ornamentation" at the Royal Irish Academy of Music. She's studied everything from concert piano to vocal studies in classical music, folk and jazz.
Her music may be steeped in Irish heritage, but the listeners are foreign.
"I think there is more respect for the music probably in America," Casey says. "The faraway hills are greener. American audiences in particular have been nursed and nurtured in their folk music — they have acquired a taste for it."
Of course, Irish listeners don't have the same difficulty in finding the music.
"At home, it's difficult to get an audience," she says, "because anyone can go into a local pub and hear it."

Karan Casey plays with John Doyle at The Bing on Saturday, Sept. 18, at 7:30 pm. Tickets: $20-24. All-ages. Call 768-5582