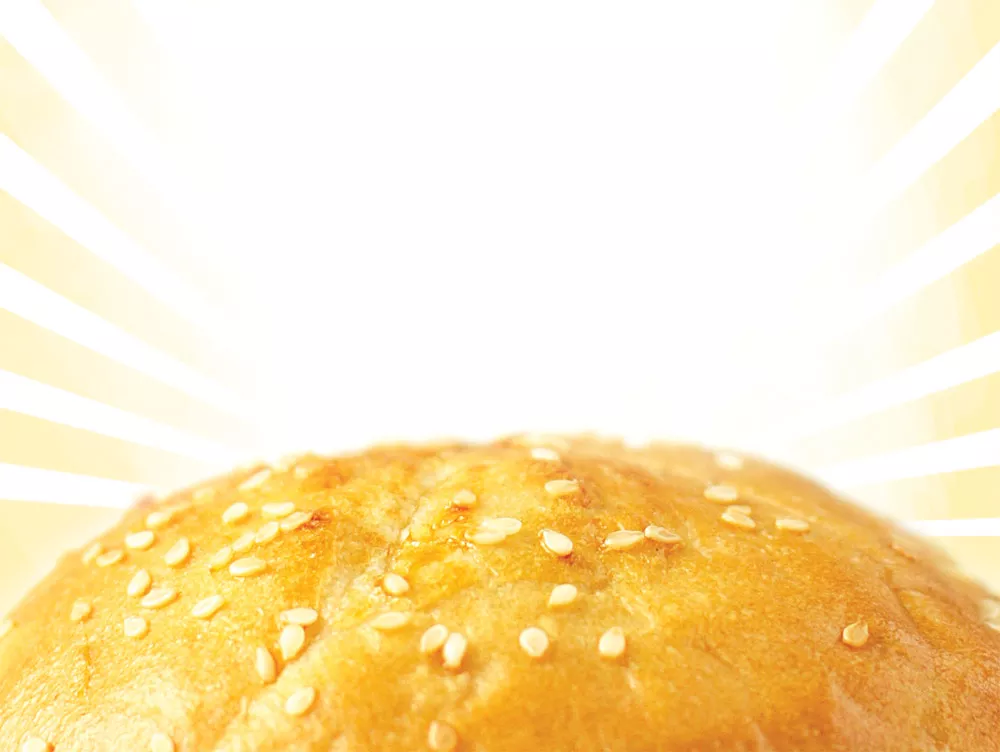 Spokane
Andy's Pho
3004 N. Monroe St. • 242-3262
Andy's keeps it simple with a menu almost entirely consisting of pho, with some appetizers and an impressive host of traditional Vietnamese drinks. At $6.50 for a regular bowl of pho and $7.50 for a large, prices are competitive. Each pho restaurant's broth seems to be its signature, and Andy's broth is almost buttery rich.
Asia Restaurant
2910 E. 57th Ave. • 448-4499
Can't decide between Korean, Chinese, Japanese and Vietnamese for dinner? You don't have to at Long Nguyen's South Hill restaurant. Mine is kind of a fusion restaurant, explains Nguyen. Unlike the phone-book-sized menus popular at some Asian restaurants, Nguyen's keeps things fairly simple, while still offering plenty of choices. Japanese yakisoba noodles share the menu with Chinese-style stir-fry dishes, fried rice and Vietnamese vermicelli rice noodles with pork or shrimp.
Big Red's
Sunset Highway and Government Way • 991-2359
This food truck on Spokane's Sunset Highway is a departure for a chef who has worked at C.I. Shenanigans, the Wolf Lodge and the Davenport, but his take on big-city street food (Chicago dogs, Philly sandwiches, etc.) shows he still has a passion for the kitchen, even if it's tiny and on wheels.
Brews on Washington
7 S. Washington St. • 795-8196
Co-owner Brett Anderson (who is also The Inlander's web developer) says he thinks of this place, which opened in June 2011, as a specialty beer and wine bar that serves espresso in the mornings. Located on the ground floor of the Hutton building, Brews offers interesting beers and ciders that are not readily found at other establishments. It also features coffee and espresso drinks made with Tom Sawyer Country Coffee, breakfast pastries from Le Petit Chat bakery and a menu of simple sandwiches.
Café Italiano
3331 W. Indian Trail Rd. • 326-2259
The Karatzas family runs Greek Street restaurant and this north-side cafe, which they revamped in summer 2011 from the old Greek Street Pizza storefront. The center of the restaurant is devoted to the massive oven and kitchen area. Each table has a view of the kitchen, where you can see Vagelie Karatzas carefully crafting each pizza, pasta, appetizer and salad.
Chairs Coffee
113 W Indiana Ave. • 340-8787
Owners Chris Nichols and Mitch Moczulski are building Chairs into an all-around social spot, combining food, drinks and events, like open-mic nights on Mondays and board game nights on Tuesdays, and eventually having live music on Saturdays. Located in the former Coffee Social spot, Chairs offers a full menu of sandwiches and serves Roast House coffee, including French press and white coffee.
Dewey's Burger & Brew
3022 N. Division St. • 325-7443
Owner Pat Ferraro's third restaurant, Dewey's, makes a hot, juicy double-meat, double-cheese burger that ranks right up there on the burger nirvana scale. You'll find eight other burgers ($7-$12) on the menu, including a spicy jalapeno burger and the 'Shroomburger, topped with Swiss cheese and sautéed mushrooms. After 4 pm, it's barbecue ribs and a few Italian dishes popular at Ferraro's Valley restaurant.
Dog House Cafe
412 W. Sprague Ave. • 747-0302
Steffan Wachholtz, owner of Dog House and also of neighboring Irv's and A Club, wants to keep his hot dog joint basic. From the decor down to the menu, everything at Dog House is about as no-frills as you can get, including the menu — every sandwich and hot dog is build-your-own style. Buns, dogs, veggies, cheeses and extras are listed on a page by category. (Temporarily closed; scheduled to reopen in a few weeks.)
Five Guys Burgers & Fries
2525 E. 29th Ave. • 533-1005
The Virginia-based hamburger franchise is an old-fashioned kind of burger joint, complete with red-and-white-checkered tiles and barstool seating. The franchise prides itself on fresh, custom-made hamburgers and hand-cut fries. The menu is simple, with four burger choices, a few hot dogs and a veggie sandwich. Fries come in two styles: Five Guys style or Cajun style. The Five Guys fries are hot, and lightly crispy with just the right amount of salt.
Garlic Mobile
6020 N. Division St. • 368-4221
Restaurateur Raci Erdem (White House, Oval Office, West Wing) goes mobile with this stationary food truck on a busy stretch of North Division. You'll find beef kebabs with rice and garlic green beans for $10, along with the popular chicken fettucine ($10). If you like a little heat with your garlic, go for the Spring Bowl ($9) — spicy grilled chicken tossed with garbanzos, feta and enough red chili flakes to clear your sinuses.
Geno's
1414 N. Hamilton St. • 487-9541
This bar, restaurant and music venue in the Logan neighborhood near Gonzaga features the same aesthetic approach as downtown Spokane hot spot Zola, using salvaged vintage circus materials. The detail is extraordinary. The bar, located in a smaller, cozier room, is made of refurbished piano parts and vintage target-shooting games. On the menu: about a dozen reasonably priced pastas, and the same number of artisan pizzas.
Jenny's Diner
1412 W. Second Ave. • 747-3844
In his 30 years as a breakfast cook in the Spokane area, Larry Quine has gained the reputation for preparing eggs any way folks like them. He has put together a menu with classic all-American simplicity. Dishes like Pigs in a Blanket ($7.50), the bacon waffle ($7) and two-egg omelets with your choice of bacon, sausage or ham and a side of hash browns and a piece of toast ($5.50). The French toast combo ($7.75), served with an egg and two pieces of bacon or sausage, is a stand-out.
Lasagna's On Ya
521 E. Holland Ave. • 467-9100
Pick up pre-made lasagnas inside this family-run operation on Holland Avenue or just swing through the drive-thru. There are five different kinds to choose from — from the classic meat lasagna to the Tuscan chicken (there are even gluten-free options). Save room for tiramisu or cheesecake with huckleberry sauce.
Luxe
1017 W. First Ave. • 624-5514
The elegant Luxe Coffeehouse, wine and beer bar is across the street from the Martin Woldson Theater on West First. The classy 475-square-foot space is maximized by gorgeous chandeliers, antique furniture and butter-yellow walls. Coffee by Anvil roasters; pastries by the north side's Petit Chat Bakery. Perfect date and before- or after-event venue.
Mackenzie River Pizza Co.
2910 E. 57th Ave. • 315-9466
This Montana-based chain started in 1993 and has since expanded to over a dozen locations there, in Idaho and now in Washington. Inside, you can expect to find the northern Rockies lodge feel: Exposed logs and antique skis hang on the walls. But MacKenzie River doesn't serve only pizza. Check out their Cobb salad and their modern take on meatloaf.
Mezzo Pazzo Wine Bar
2718 E. 57th Ave. • 863-9313
The mood at this South Hill wine bar, whose name means half-crazy in Italian, is warm and inviting. There's a couch for lounging, seating at the bar, and a large, wooden table, suitable for groups to gather. The wine list features over two-dozen wines by the glass, including a few dessert wines. The wines are approachable and familiar. So are the sandwiches, all under $10.
Mommy G's
Ruby and North River Drive • 362-4207
When Mommy G's Gourmet Grilled Cheese cart opened in June 2011, it was almost instantly slammed with customers clamoring for hot, melted cheese. The mobile cart, which was originally located at Washington and Sprague, offers 12 variations on the classic sandwich, ranging from sharp cheddar, caramelized onion and tomato on sourdough (the Jessica's Favorite, $6.50) to dilled havarti, lox and capers on a croissant (the Love-A-Lox, $7).
Monkey Business Cafe
1913 W. Maxwell Ave. • 325-7792
The name of this West Central sandwich shop, opened in August 2011, refers to the hassle that owner Jocelyn Lill says she went through with the city just to open it. Lill has designed a simple but sweet menu, consisting of hearty sandwiches and salads. Each sandwich is well-balanced — like the BLTT, ($7) with bacon, lettuce, tomato, turkey and cream cheese, and the option to add avocado, provolone or cranberries. As an added touch, every meal comes with a Dum Dum lollipop.
Revolver North
633 W. Garland Ave. • 290-6816
This satellite of the popular downtown bar Revolver opened its doors in a Garland strip mall in March 2011 and has found the perfect recipe for a successful north-side bar: strong drinks, cheap beer, a surly but lovable waitstaff and no-frills décor. Revolver North boasts pinball machines, a jukebox and a hefty food menu of sandwiches, wraps and hot dogs.
Rock House Bistro
1330 N. Washington St. • 315-4055
Inside Rockpoint Corporate Office Number Three, an inconspicuous glassy building, the Rock House Bistro sets out to break the mold of the typical business cafeteria. They offer a full menu of gourmet items, and while the atmosphere isn't stellar, the food and ultra-friendly staff make first-time customers into regulars.
Sapphire Lounge
901 W. First Ave. • 747-1041
Elements of the molecular gastronomy that was originally intended to be the focus of this downtown bar/restaurant remain, but now the drink menu is roughly twice as long as the food menu, which consists of a handful of tasty flatbread pizzas. Stop by and say hello to Gary Cooper and Steve Martin (seriously), who are mixing some of the most progressive cocktails in the Inland Northwest.
Saranac
21 W. Main Ave. • 473-9455
Think: the Elk of the East. This gastro-pub in the hip-as-hell Community Building in downtown Spokane does fresh, local, organic food (burgers, sandwiches, flatbread, mac and cheese), gluten-free, vegan items and a bunch of microbrews.
Scout Tavern
1001 W. First Ave. • 747-3434
Located on the bottom level of the Montvale Hotel, in the space formerly occupied by Far West Billiards, Scout has retained a few of its predecessor's signature pool tables. The floors have been stripped down to their original wood and the decor comes from around the Northwest. Scout opens at 7:30 each morning and features a full breakfast menu with drip coffee delivered from the Luxe coffee shop next door. At dinner, choose from entrees like the British pub-inspired fish and chips or the game hen.
Sidebar & Grill
1011 W. Broadway Ave. • 290-5100
This judicially themed pub across the street from the Spokane County courthouse (see the We the People above the bar) was opened by a deputy fire marshal and a school superintendent in April 2011 and features a delightfully diverse menu, ranging from barbecue quesadillas to fish and chips. Nothing on the menu is over $10, and the sweet potato fries are to die for.
Taste and See Tea
521 E. Holland Ave. • 714-0097
Owner Thada Ziegler created this nonprofit tearoom not only for her customers but to help bring peace and order to women from local shelters, who work here. Light lunch is offered, with house-made soups, quiche, sandwiches and salads. Tea-lovers will delight in the retail section, with over two dozen loose teas, china cups, drip catchers and everything else necessary for a civilized cup of tea. They also do on-site baking, and they have added a small gluten-free menu with a few lunch items and treats like chunky, frosted chocolate brownies.
Vault Social Club & Eatery
120 N. Wall St. • 863-9597
The Vault takes up two floors of a 90-year-old former bank building, with the main dining room, dance floor and bar occupying the top level. The real draw, though, is downstairs. That's where the bank's old vault has been converted into an intimate seating area. Also features fun drinks and a strong menu of sandwiches and flatbreads.
Wild Dawgs
102 N. Howard St. • 795-8228
Inhabiting a tiny space in downtown Spokane's Parkade, this hot dog joint (temporarily closed) opened to as much chatter, praise and rancor as the opening of an average Walmart (mostly due to its suggestive logo). There's an international flare to the menu. The Bad Mama ($7) takes a chicken dog and adds basil, pesto, grilled onions and a chimichurri sauce, while the Hot Mama ($7) is a chorizo dog with tomato, cilantro, tomatillo sauce and a hot sauce made with Sriracha.
Spokane Valley
Bag O Nails Pub & Sandwiches
8901 E. Trent Ave., Spokane Valley • 242-3360
The interior of Bag O' Nails isn't what you might expect from the neon beer signs in the windows. There are no televisions lining the walls, showing four different games. Instead, there are framed Ansel Adams posters. The dark red walls give a sense of easy calm. The 30-foot bar is handcrafted from two different kinds of bamboo. And behind it are three large mirrors showcasing the bar's 45 beers — everything from Iron Horse Brewery beers to Elysian Immortal IPA to the classic Corona.
Chan Bistro
1409 N. Argonne Rd., Spokane Valley • 926-0366
Katia Chan and her husband, Meo Goldstein, have taken traditional dishes and added their spin to them. Consider the House Ginger Fish ($15). Goldstein prepares the dish with pan-seared fillets of cod and cooks it with fresh ginger and scallions in a sesame soy sauce. The couple also offers more common dishes like chicken teriyaki ($6) and appetizers like chicken lettuce wraps ($7), a build-it-yourself dish that is served with large leaves of lettuce, special sauces and a chicken stuffing.
Coeur d'Alene/Post Falls
Dangerous Dog
108 N. Fourth St., Coeur d'Alene • 208-819-0011
Coeur d'Alene's Dangerous Dog serves 22 types of hot dogs and serious sausage. As if the sausage in the No. 15 wasn't unusual enough (it's elk meat with apples, pears and white wine), it's topped with roasted beets, heirloom tomatoes, Gorgonzola cheese and spicy white-wine mustard ($7.25). Our Oaxacan, from the Around the World in 80 Dogs menu, featured zesty avocado salsa (made right in front of us!) and cotija cheese on a chicken mole sausage ($6.50).
El Paisa (CDA)
1801 Lincoln Way, Coeur d'Alene • 208-930-4210
An unpretentious little place, El Paisa serves most of its meals in take-away tinfoil containers. Living up to its name, the Mouth Watering Sweet Pork ($5.50) never had a chance as a leftover. Tacos pastor is a variation on the typical taqueria style of spit-roasting meat associated with Greek gyros. Its tender, spicy bits of pork are served atop two small corn tortillas, heaped with salsa fresca ($5.50).
Fire Artisan Pizza
517 Sherman Ave., Coeur d'Alene • 208-676-1743
The interior might be a little high-end for your typical pizza joint, but this is no typical pizza, and the prices are plenty low-key. Try $10-15 for any of a dozen or so pies, all baked to perfection in the namesake woodfire oven, yielding a mostly golden crust that is both crisp and chewy —the perfect contrast for any combination of sweet, savory or cheesy toppings.
Grandma Zula's
306 N. Spokane St., Post Falls • 208-457-0228
This down-home restaurant in the old Wooden Shoe space features knick-knacks on the wall, water in Mason jars and a whole lot of comfort food, from scratch-baked breads to omelets, burgers, sandwiches and barbecue.
Jonesy's Family Restaurant
819 Sherman Ave., Coeur d'Alene • 208-666-1641
Breakfast out is still an affordable treat at Jonesy's Family Restaurant. The interior is classic diner — homey, fast-paced, a never-ending cup of coffee. Breakfast is well-under $10 for hearty eaters. And only a few lunch menu items scrape the $10 ceiling — steak with mashed potatoes and a side, the third-pound Nae Nae burger, with avocado, bacon and cheddar, etc.
Kootenai Cafe
206 N. Fourth St., Coeur d'Alene • 208-665-5668
Diners can gaze at Fourth Street traffic or the quaint murals of local landmarks as they enjoy the Harrison Hash ($8) for breakfast. Or the Canfield, which is hash browns smothered with country gravy alongside a ham and cheese omelet topped with Hollandaise sauces ($7.50). The lunch crowd may be lured by the textured, crispy bottomless-fries, which are cooked in zero-trans-fat oils, making them lighter than if they had been beer-battered. The menu is full of salads, hot dogs, both hot and cold sandwiches, and burgers.
MoonDollars
5416 W. Village Blvd., Rathdrum • 208-687-5396
MoonDollars restaurant has operated in Post Falls since 2008 but last year took over the clubhouse menu at Twin Lakes Village golf course, in Rathdrum, serving baked goods made from local, hard red spring wheat. Their dinner menu breaks our Cheap Eats budget, but check out lunch offerings like the Full Moon, a combination of sliced turkey, avocado, cream cheese, provolone, applewood-smoked bacon and lettuce ($9.25).
Orlando's (CDA)
Dalton Avenue and Highway 95, Coeur d'Alene • 208-659-2684
This restaurant is located in a custom-built double-wide (with a drive-through window coming soon), and Orlando Duran's all-scratch menu of Tex-Mex traditions includes small and large combo plates (beans and rice included), like the pork carnitas with beans, pico de gallo, and guacamole ($6.50/$7.50) or the crispy tostadas with a choice of bean ($2.75) or meat ($4).
Porky G's
233 W. Dalton Ave., Coeur d'Alene • 208-772-6644
Eliminating the overhead means lower-priced lunch specials, like Porky G's authentic, Southern-style pulled pork sandwich and a drink for $5. All smoking is done in-house at their barn red drive-thru by Gary Sinnett, an affable fellow who makes all his own beans, salads and slaws, too.
Sandy's Take and Bake
1735 W. Kathleen Ave., Coeur d'Alene • 208-765-0888
Twelve standard pies are available in three sizes. The medium ($13) is 13 inches across, the large is 15 inches ($14), and the family is 17 inches ($16). Classics include a sausage, pepperoni, mushroom and olives pie, appropriately named the Classic. The menu also features an all-meat pie, a Hawaiian, and a garlic chicken. The Mediterranean overflows with toppings like fresh spinach and savory feta cheese.
Seasons of CDA
209 Lakeside Ave., Coeur d'Alene • 208-664-8008
This seasonally inspired fine-dining restaurant makes great drinks and better entrees, but it only fits our Cheap Eats budget around lunch. Look for the Extraordinary Grilled Cheese, the BLT and the falafel burger.
Elsewhere
Sweet Lou's
46624 E. Highway 200, Hope, Idaho • 208-264-5999
Sweet Lou's has a gorgeous view of Lake Pend Oreille, and both indoor and outdoor seating, but we went for the ribs: thick, juicy ribs several fingers wide, crispy in parts and chewy in others, slathered with your choice of house, bourbon or chocolate barbecue sauce. Of course, to stay within a Cheap Eats budget, you'll have to stick to the Things on a Bun section of the menu, which features burgers and sandwiches.
Mercury Grill
14819 N. Newport Hwy., Mead, Wash. • 389-5558
You won't find mayo, lettuce or pickles on top of your burger at the Mercury Grill. Owner Scott Stead serves his burgers like some New Yorkers serve their hot dogs, with just heaps of coleslaw and barbecue sauce. They're seasoned with nine different spices to give them Stead's signature flavor, and when grilled and served, the juicy patty seems to fall apart on your tongue.
On Sacred Ground (Valleyford)
12212 E. Palouse Hwy., Valleyford, Wash. • 747-6294
On Sacred Ground offers a variety of baked goods ($1.50-$2.25), as well as breakfast sandwiches made with local organic eggs ($2.25-$3). They serve a bleu cheese burger ($3) and ham and turkey sandwiches ($2.75) with cheddar or Swiss cheese piled on organic cracked-wheat bread. Not to mention 15 varieties of woodfire-roasted coffee.