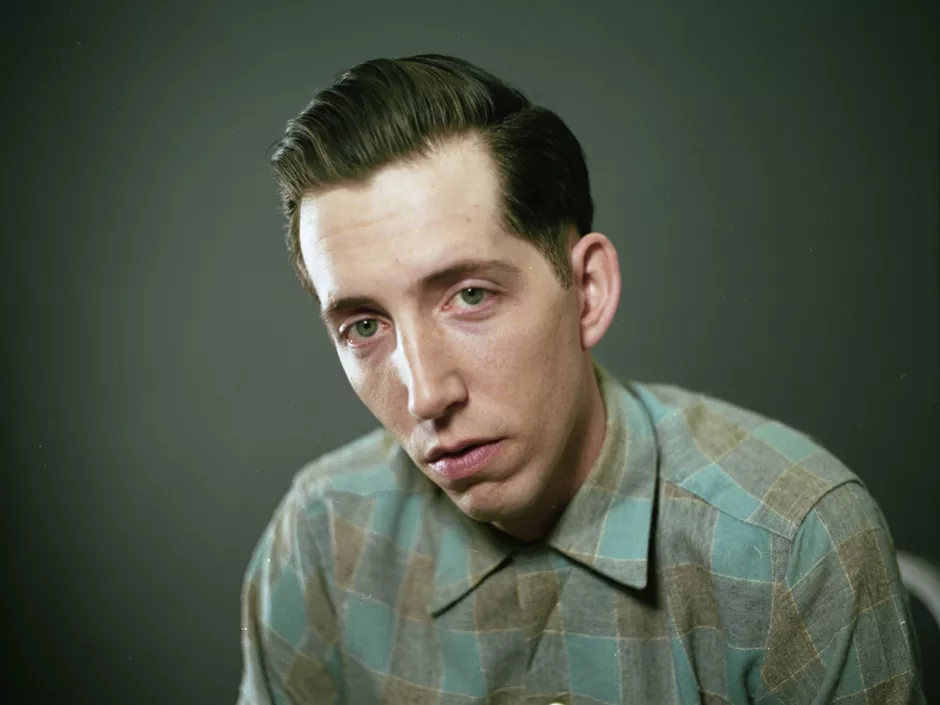 In case you haven't noticed, we've been in the middle of a "roots" revival lately. These days, kids are more apt to strap on a banjo and a bow tie than any time since the Great Depression. But the current old-time American music bandwagon — like handlebar mustaches, artisanal canning, and "heritage" denim — is unfortunately beginning to seem like an affectation, an empty gesture aimed at capturing something authentic in an increasingly inauthentic America. That being said, for every trend-spotter, there are dozens of hard-working and hard-touring groups who've earned their roots stripes and have the chops to hold up those suspenders. St. Louis' Pokey LaFarge and the South City Three is certainly one of those groups.
Looking like a dusty, prewar photo booth portrait come to life, LaFarge cuts an evocative figure on stage. He has the jovial, ringleader bearing of an older time, and the combination of original material and his excellent band remind you that what you're witnessing is most definitely not a flash in the pan.
After years of traveling and busking around the country, LaFarge formed the South City Three in 2009 with bassist Joey Glynn, guitarist Adam Hoskins, and multi-instrumentalist Ryan Koenig (the band added coronet and clarinet to the mix in the past year). Sharing the stage with the likes of Old Crow Medicine Show, Wanda Jackson, and Southern Culture on the Skids, they've staked their claim as a dynamic live band, anchored by LaFarge's vocals and songwriting and setting themselves apart with their above-average musicianship.
Following a handful of small-label releases, two of which, Riverboat Soul (2010) and Middle of Everywhere (2011), won consecutive Best Americana Album nods from the Independent Music Awards, the band's newest release is due next month on Jack White's Third Man Records. White first heard the group on the radio in Nashville and invited them to record at Third Man and eventually to back him on a track from his latest solo album, Blunderbuss.
LaFarge draws from a wide range of influences including the singing brakeman Jimmie Rodgers, Bill Monroe, western-swing pioneer Milton Brown, and a host of little-known string bands, gospel groups, and country blues singers. While that's no doubt a fail-proof formula, he jumps ahead of the pack by virtue of his songwriting, which manages to seem timeless without venturing into outright imitation.
Saturday's show with Spokane's own Cursive Wires at The Bing is sure to be a perfect mating of music and venue, with the venerable old Spokane room's bygone style and Pokey LaFarge's lively take on the classic American sound. 
Pokey LaFarge and the South City Three with Cursive Wires and Luke Pate • Sat, May 18, at 7 pm • Bing Crosby Theater • 901 W. Sprague Ave. • $10 • All-ages • ticketswest.com • (800) 325-SEAT