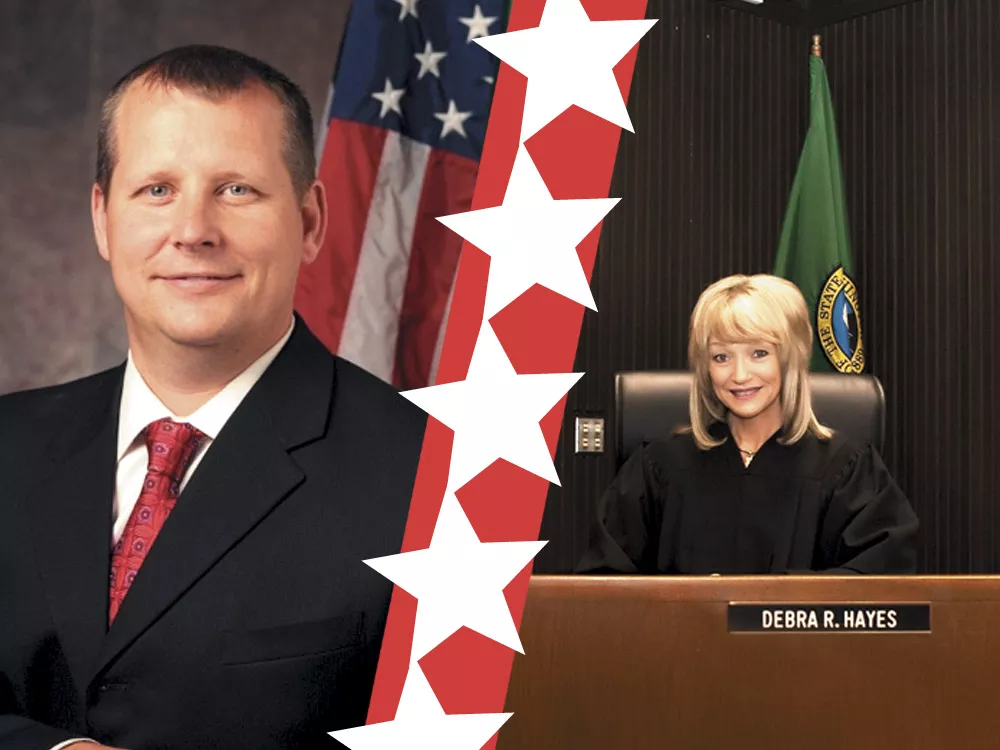 'VILE RHETORIC'
The competing attack ads were bolstered by personal comments last week when Democratic Congressman Walt Minnick and GOP challenger Raul Labrador traded barbs on Idaho Public Television in the only televised debate in the heated race for the Idaho 1st Congressional District seat.
The two, who are hammering each other in TV ads, traded accusations on immigration policy and deficit spending. At one point, independent candidate Dave Olson, almost entirely overlooked, tried to rein in the other two to focus more on the issues.
"I've seen some pretty vile rhetoric, and I think he should be ashamed of that," Labrador, an immigration attorney and member of the state House, said of Minnick's ads.
"To say that I'm a Nancy Pelosi clone and that I voted with the bailouts, you know that's not true," Minnick said in response to a Labrador TV ad saying Minnick's support of bills to help teachers and small business was "stimulus spending."
The third-quarter Federal Election Commission reports are out and, while Labrador had his best fundraising quarter with $255,382 from July through September (bringing his total to $525,000), he still lags well behind Minnick, who's raised $2.4 million. (Kevin Taylor)
I HART WRITE-INS
Two Kootenai County Republicans are hoping to make a showing as write-ins against otherwise unopposed candidates — Idaho state Rep. Phil Hart and county commission candidate Jai Nelson.
Hart, R-Athol, has drawn plenty of heat in recent months — for building a log house with stolen state timber, for a reported $700,000 in unpaid state and federal taxes, and for his appearance before a legislative ethics committee, which unanimously voted to recommend his removal from the House Revenue and Taxation Committee.
In September, Hayden businessman Howard Griffiths announced at a meeting of the local Pachyderm Club that he is running as a write-in against Hart, who had been running unopposed for a fourth term.
At the same meeting, incumbent Kootenai County Commissioner Rick Currie announced he is running as a write-in against Nelson, who defeated him in the May GOP primary. (Kevin Taylor)
JUDGE THIS
Claims of waste, leaked documents and promises of transparency. Local judicial races don't often garner much attention, but the campaign for Spokane County District Court Judge Position 6 is heating up in its last days.
On the one side is Debra Hayes, who's already served a term and is vying for a second. She says her time on the bench, which includes various on-the-job training sessions, makes her the better choice for voters.
"I'm even better qualified this time around," Hayes says. She adds that her priority is public safety and she stands by her track record. "As a judge, I have never had a decision reversed. I am very loyal to the law."
Hayes' challenger, local attorney Tim Note, would beg to differ. Note says Hayes has performed poorly — especially when it comes to her attendance in court.
"When it's 3:00 in the afternoon and you can't find a judge, that's a problem," Note says, adding that, "It's a violation of public trust. For lack of a better term, it borderlines on 'theft of resources.'"
Hayes says she's released her attendance records, but Note says they're not complete. What he really wants are the daily attendance sheets, which he says the judges — including Hayes — voted to have destroyed.
"I can't think of any reason why they wouldn't want to show those records," says Note. "I will make my attendance a matter of public record, even if I have to maintain my own website."
Hayes remains confident. "I believe I have done a good job," she says. (Tiffany Harms)