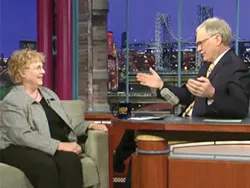 The question is not whether Republicans will sweep the elections in Kootenai County.
This is the county, after all, where all of its state lawmakers hail from the GOP. Where, in 2008, Barack Obama garnered only 35 percent of the vote.
Now, as the country gears up for months of contests between Republican presidential candidates — beginning with the Iowa caucus this Tuesday — grassroots organizing groups will become more prominent in local political contests at all levels. Idaho is no exception.
Recently, the county has experienced a profusion of grassroots conservative groups geared towards throwing their weight — through money or endorsements — behind the area's many aspiring politicians in the May 15 primary.
There are two clubs of Pachyderms, the Reagan Republicans, the Tea Party Patriots of North Idaho and many others. (Lest we forget, many folks were introduced to the Tea Party through Pam Stout, a founder of the Sandpoint Tea Party, when she appeared on the Late Show with David Letterman a couple of years ago.) Some of these groups are political action committees that donate money, others are groups of citizens that simply issue endorsements.
"North Idaho without a doubt is experiencing more grassroots clubs than any other state that I'm aware of," says Jonathan Parker, executive director of the Idaho Republican Party.
Though Paula Neils, chairwoman of the Kootenai County Democrats, admits that Democratic candidates have a tough sell in the conservative corners of the region, she also thinks the Republican-aligned groups have drifted to the right of moderate voters.
"I think there's a lot of people who have moderate views, but they're busy raising their families," Neils says. "But these real conservative groups have strong feelings and they have this energy to get involved."
December has seen the emergence of two new conservative groups: the United Conservatives of North Idaho and the North Idaho Political Action Committee.
Both profess to be Republican, but they couldn't be further apart in approach. The United Conservatives group characterizes itself as a "very conservative" work-in-progress, while the North Idaho PAC pledges to support "reasonable Republicans" who can steer a more moderate course.
Jeff Ward, president of the Kootenai County Reagan Republicans — yet another wing of the proliferate GOP in Idaho — worries that the United Conservatives could be a re-branding of Rally Right, a conservative group active in last year's primaries that became known for accusing the county's central committee of being insufficiently conservative.
"Do I think the multiple groups do harm? No," Ward says. "When I think that groups are focused on purging other members, then yes, it does do harm."
Of all groups in the county, the Reagan Republicans have been on a winning streak. Last November, they endorsed seven candidates for city council positions in Rathdrum, Hayden, Coeur d'Alene and Post Falls. All seven won.
Shortly after the United Conservatives held their first meeting in December, Ward published an open letter in the Reagan Republicans' newsletter addressed to the United Conservatives, expressing his hopes that the two groups could cooperate.
"If the goal is unity, why not put our efforts into one organization, if our objectives are the same?" Ward wrote.
But Ron Mendive, one of the facilitators of the first United Conservatives meeting, a standing-room-only affair that happened at a Rathdrum retirement community, says his group isn't trying to divide anyone.
"We're just trying to find the best people, the most qualified and therefore the most conservative," Mendive says. "Frankly, though, we're a work in progress."


Despite whatever competition may arise, Parker of the Idaho Republican Party says he's confident that party members will come together during the general election.
"Once that primary is over, we circle the wagons, we get behind our candidates," Parker says.
Dean Haagenson a founder of the North Idaho PAC and former state lawmaker, says his PAC is geared towards supporting candidates who will actually get elected. He says that hasn't always been the case in Kootenai County.
He pointed to Phil Hart, a five-term state House representative from Athol who is being taken to court by the IRS for not paying income taxes.
"If Republicans continue on the paths they are, then I think the Democrats will make inroads," Haagenson says.
The United Conservatives have not held another meeting since their inaugural one in December, Mendive says. Meanwhile, the North Idaho PAC has started interviewing candidates for the May primary.
"I think it's the human condition," says Haagenson of the different groups. "If we don't have an outside opponent to fight with, you fight amongst [yourselves]."