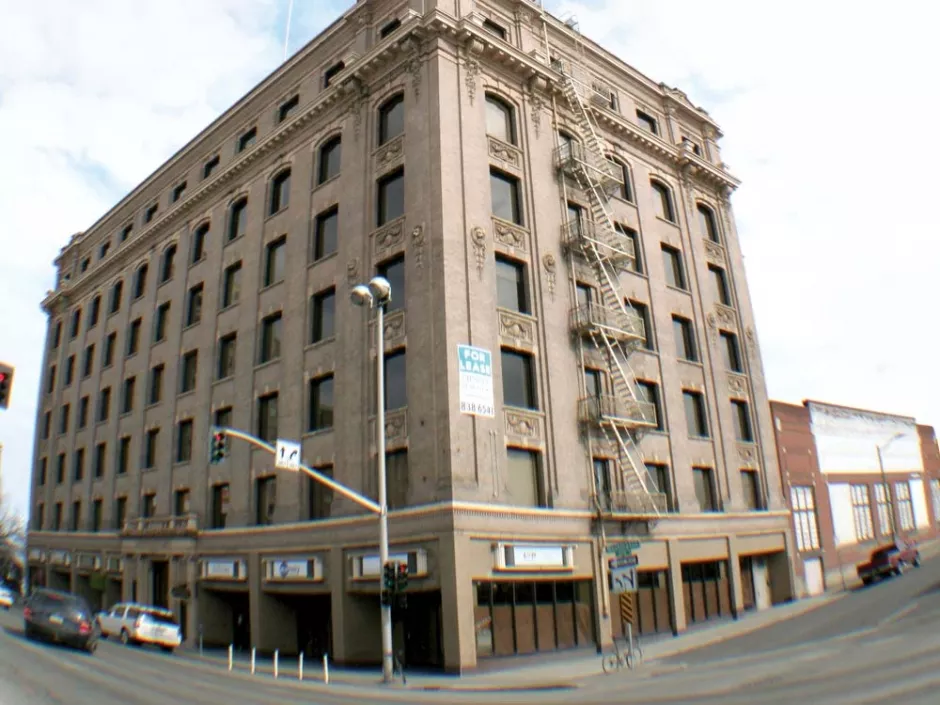 Competing against the big boys from Portland and Seattle, along with alternative weeklies from Eugene and Missoula, The Inlander won 11 Society of Professional Journalists awards for work from 2010, including three first-place honors.
Here's a look at our winning entries.

Investigative Reporting
"Reasonable Doubt," Feb. 18, 2010
3rd Place: Jacob H. Fries
Part one of the year-long "Injustice Project," this story focused on the use of informants in securing convictions in local courts. Trouble is, sometimes detectives base their entire investigation on the testimony of informants — something many states have begun to prohibit.
Crime and Justice
"Condemned," Sept. 9, 2010
1st Place: Kevin Taylor
Another entry in the "Injustice Project," this one reports on the difficulty young people with a criminal record, like Starcia Ague, have in overcoming that obstacle to put together a better life.
"Ague finds it infuriating, cruel even," Taylor's story reads, "that kids much like her — from poor families, broken families, uneducated families — are being charged as adults … and coming out with indelible Class A felony records.
"It's like the state is just herding them back toward prison."
Crime and Justice
"Crossfire," Dec. 16, 2010
3rd Place: Jacob H. Fries,
Nicholas Deshais, Kevin Taylor
The final "Injustice Project" entry details the aftermath of the Scott Creach case and identifies factors in the increase in deadly encounters with law enforcement, primarily the lack of mental health care.
Health Reporting
"Pain Killer," Jan. 21, 2010
2nd Place: Nicholas Deshais
The human face behind the growth in prescription drug abuse, which has been identified as one of the nation's biggest killers.
Education Reporting
"Scholastic Fantastic," May 27, 2010
2nd Place: Joel Smith
A package of profiles of local university researchers and the tricky problems they are working to solve.
Lifestyles Reporting
"Fashion Forward," Aug. 19, 2010
3rd Place: Jordy Byrd
We profiled several young Spokane clothing designers hoping to make it in the world of fashion.
Sports Reporting
"Blood Sport," July 8, 2010
3rd Place: Leah Sottile
Professional wrestling has inspired people across the nation to get into the ring. In Spokane, one band of backyard fighters pursues the sport that has become more like a family.
Editorial & Commentary
"Getting Worse," Feb. 18, 2010
"California Dreamin'," March, 18, 2010
"Ignorance Chic," Nov. 4, 2010
2nd Place: Robert Herold
Commentaries about how the culture wars are getting worse, why Venice Beach is a living example of the American Dream and what happens when an unapologetic liberal and a Tea Partier meet on a golf course.
Arts Reporting
"American Idol," March 11, 2010
1st Place: Luke Baumgarten
As if Antiques Roadshow met Indiana Jones, here's the story of J.D. Guinn, whose family heirloom might just be a link to lost civilizations — if he could only prove its provenance.
"The authenticity of objects is a first step in any archaeological theory…" Baumgarten writes. "This has been Guinn's sticking point. Establishing authenticity is a pretty straightforward game when the artifacts have been pulled out of 10 feet of soil that's laid undisturbed for thousands of years. When an object's journey can only be tracked as far back as a garage in east-central Texas, the job's a little tougher."
Page Design
"Don't Use Me," April 1, 2010
"Tea Party Rebellion," April 8, 2010
"Bite Size," June 3, 2010
2nd Place: Chris Bovey
Cover designs by our art director, including a faux phone book, a Soviet-inspired political poster and a colorful take on a hot food trend.
Photography
"Blood Sport," July 8, 2010
1st Place: Young Kwak
The cover photo for our now-award-winning "Blood Sport" cover story. Young Kwak went into their backyards, and onto their roofs, to capture this controversial pastime in Spokane.