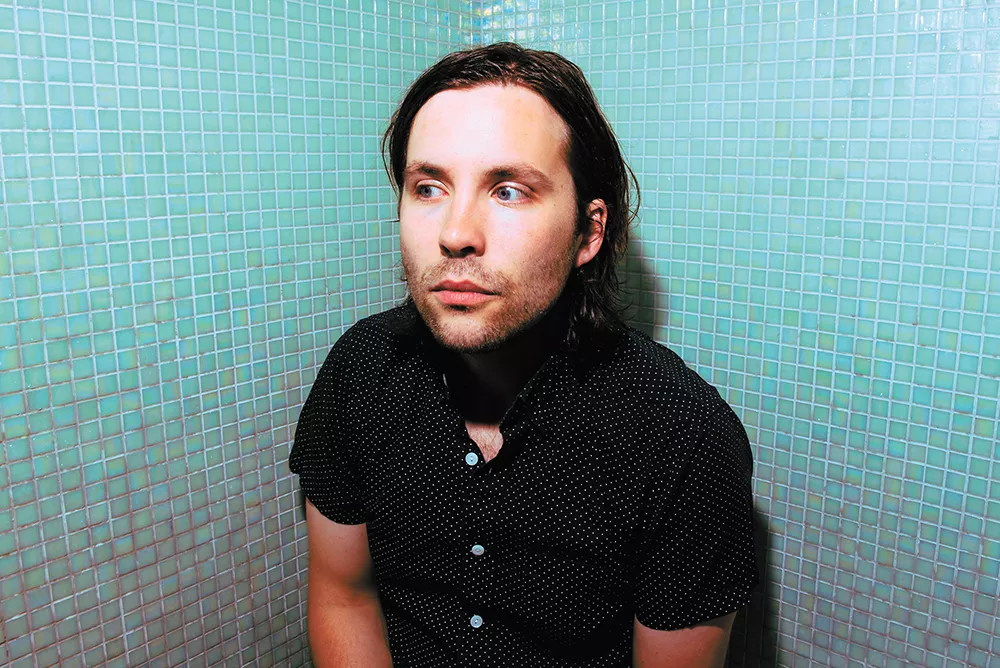 When Erik Walters and his bandmates in Silver Torches started making their new album Let It Be a Dream, they did so... sort of by accident.
"We weren't even looking to make a record," Walters says in a telephone interview. "As I kept writing songs, I stopped putting any kind of preconceived ideas on them. I just let them speak. So the songs got better and we just kept recording them."
The result: Let It Be a Dream was released last fall. It's the third Silver Torches album, and it differs from its predecessor — 2016's Heatherfield — in a way that's very much reflective of Walters' evolving taste and songwriting.
"We wanted synths, and we knew we wanted that from the beginning," he says. "Once we had a bulk of the tunes and we saw the shape of the record, we were like, 'OK, this is a country or an Americana record because that's the kind of songs I write, but we don't want it to sound like a typical country or Americana record.'"
If this all sounds a bit vague, let's clarify.
Walters writes beautiful, melodic folk songs, but on Let It Be a Dream, they're streaked with synthesizers and shrouded in atmosphere that's unmistakably '80s in flavor. For the old-timers: These songs wouldn't sound out of place soundtracking a wistful scene from a John Hughes movie. For the youngsters: Reviews of Let It Be a Dream often include comparisons of Silver Torches to Philly classic-rock revivalists the War on Drugs.
That comparison is fair, Walters says, though he thinks the sound is rooted more in his youthful consumption of acts like Bruce Hornsby and Neil Young, as well as early 2000s indie rock like Broken Social Scene. Add in the studio wizardry of Let It Be a Dream producer Andy Park and you end up with a song like "If I Reach," with its easy going pace, soaring synth line and simmering disillusionment.
Walters grew up in Spokane, and moved to Seattle in 2007 with his band the Globes, who toured a bit and put out an album on Barsuk Records before breaking up. But in moving to Seattle, Walters met Jonathan Warman and Sean Lane, both of whom are in Silver Torches today. (Lane and Walters are also both in the lineup of rebooted indie heroes Pedro the Lion for the foreseeable future.)
And so, it's been 10 years since Walters left Spokane, which has given him time to meet people and make music his living, but it also means he's getting older. He'll be 30 this year. And you can hear him grappling with that throughout Let It Be a Dream.
"It's all touching on that fear and anxiety about aging," he says, "but also kind of feeling helpless, which I think a lot of people feel right now."
That wasn't necessarily the plan, Walters says. Instead, a narrative revealed itself as the songs came together, often told through a character's perspective, like the barback in "At the Lantern" (named after the Spokane taphouse) who lives in his mom's basement and is still chasing his teenage dreams. Or the guy in the title track who ignores calls from debt collectors and watches TV to fend off loneliness.
"That's just how I was feeling," Walters says. "I was going through a hard time personally and financially, and then I'm turning on the news and seeing all this shit about Trump and watching the country unravel and not feeling super hot about any of it."
Walters wrote much of Let It Be a Dream during the final quarter of 2016, after the presidential election. And while that decision still casts a considerable shadow over the country, Walters can at least take some comfort in some positive developments on a personal level. His gig in Pedro the Lion has given him the opportunity to make music his full-time job — a major achievement for any musician these days.
"It's like, 'OK, great. I did that part,'" he says. "Now let's just work on making it so I can keep doing it.'" ♦
Silver Torches with Ruthie Henrickson • Sat, Jan. 13 at 8 pm • $10-$12 • All-ages • The Bartlett • 228 W. Sprague Ave. • thebartlettspokane.com • 747-2174