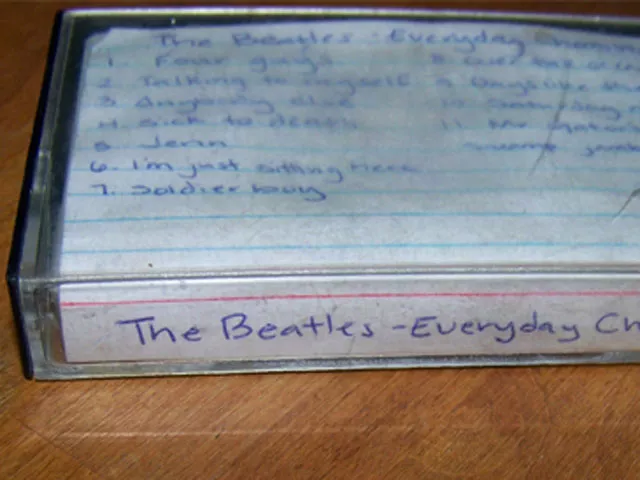 "Oh, another goddamn Beatles mash-up," you croak to yourself with a sideways scowl, face-deep in Chocodiles as you pretend to read Pitchfork. But wait — this ain't no typical Beatles mash-up. This is the Beatles mashing up themselves … AS THEMSELVES.
You see, this is a genuine Beatles record, recovered from a parallel dimension where the band never broke up and are still alive, well, and doing reunion tours. James Richards (an obvious pseudonym) brought back the tape as testament to his travels and was kind enough to post it online for all to hear.
Of course, there are skeptics who argue that the record is really just a great epic mash-up of pre- and post-breakup Beatles samples, especially considering the lyrical similarities shared with Band on the Run… Regardless, it remains a dense, taut superball of John, Paul, Ringo and George. Awesome in any dimension.
DOWNLOAD: All of it, free from www.thebeatlesneverbrokeup.com