click to enlarge
The city budget is in tatters. The streets are falling apart. It's easier to get welfare than a building permit.
These are some of the complaints of the six candidates vying for a soon-to-be vacant city council seat. Bob Apple, who currently represents the northeastern District 1, is moving on, termed-out and probably heading back to private business, he says. And while he's got his own ideas for what the city ought to be doing — cut management, stop spending so much time and money on studies — those are of little import now.
But as for the entrants in the ensuing six-way race? They are brimming with grievances.
If you've voted in Spokane in the past four years, these names may be familiar. All have run before for various positions, and all have lost. With Apple departing, opportunity knocks. Whoever gets the seat will agonize along with district seatmate Amber Waldref over issues like the revitalization of Hillyard, the construction of the north-south freeway and the city's budget. And, of course, all candidates have their own ideas of what needs to be fixed in the city.
click to enlarge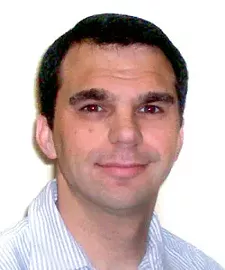 CHRIS BOWEN
Grievance: Not enough cops
Bowen sees prosperity in Spokane's future, and so he wants to bring the fruits of that wealth to city services. "We're in a slump right now, and the slump's not going to last forever," says Bowen, 33, who works at Helping Hands, a home for boys with behavioral problems. Bowen says the ratio of police to citizens is too low, so he wants to hire five to 10 more police officers over the next four years. To pay for the new officers, he proposes charging a fee for periodic background checks on certain professionals, such as nurses. This hiring is necessary to ensure the police are "on the winning end every time." Bowen ran for state representative in 2008 and lost to Alex Wood.
click to enlarge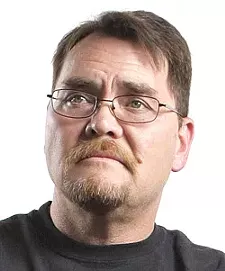 MIKE FAGAN
Grievance: City Hall's "environmental department"
Fagan wants things to change in Spokane, and he knows just what those things are. "If I were the king, the first department to go bye-bye in City Hall would be the environmental department," Fagan says. While there's no "environmental department" in the city administration, Fagan says he believes the influence of environmentalists on the city council has made it too liberal and anti-business. Fagan says he would streamline access to building permits, which he claims are harder to get than welfare. This is the second run of the 51-year-old Hillyard resident, who lost to Waldref in 2009. Besides being a booster for his neighborhood, Fagan claims to have saved taxpayers $18 billion as part of "Voters Want More Choices," an organization he directs along with initiative campaigner Tim Eyman.
click to enlarge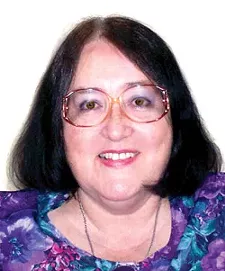 DONNA MCKEREGHAN
Grievance: Lack of communication
For McKereghan, politics is all about relationships. "If you don't have good relationships, you don't have what you need to get everything done," McKereghan says. Community leaders don't know what's going on in City Hall, which McKereghan says is the fault of the council. Additionally, she says she would spend less on administration and more on human services. McKereghan, 58, runs a web design company and has an interest in philosophy and ethics, and has previously served on the state's Legislative Ethics Board. In 2007, she made it to the general election against Apple, but was defeated by 17 percentage points.
click to enlarge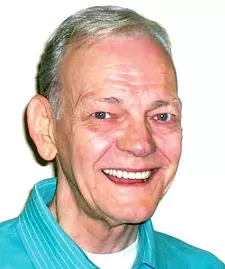 GARY POLLARD
Grievance: Complete Streets
You may remember Pollard from his run against Apple for this same council seat in 2007, when he came in fourth in the primary. The 67-year-old retiree and downtown resident says that campaign was stymied by a lack of funds, and he plans to bring in more money this time, although he says he doesn't like fundraising all that much. As to where the city has erred, he points to the Complete Streets policies, wherein streets are renovated so that all users — pedestrians, cyclists, motorists, public transportation, the disabled — are accommodated. While he is not against Complete Streets as a policy, Pollard thinks commercial streets should be given priority so that people have easy access to business. He does, however, support citywide sidewalk renovations for disabled people.
click to enlarge
LUKE TOLLEY
Grievance: Apathy
The northeast's council members are acting like legislators, not leaders, says Tolley, who does outreach and marketing for local energy conservation nonprofit Sustainable Works. "Instead of sort of sitting back, I would practice participatory government," he says. This includes developing a long-term budget plan — its non-existence being the reason for Spokane's budgetary woes. He also wants to establish a business association on Hamilton Street and work to promote businesses in the Nevada-Lidgerwood neighborhood. And he'll address the city website, which he says isn't up to snuff. Tolley, 32, was beaten in a primary race against Apple in 2007. He says he'll tap into support from that failed run and will begin raising funds in the next couple of weeks.
click to enlarge
JOHN WAITE
Grievance: Partisanship
Calling himself a "true independent," Waite says he would transcend the partisan politics he believes grip the current council. "They don't communicate well, they don't have rational discussion," says Waite. Waite, 46, owns Merlyn's Comic and Game Store and points to his experience as a small business owner as proof of his fiscal proficiency. He calls for a balanced budget that does not require raising taxes or laying off any more city workers. Waite ran in 2007, 2008 and 2009 for open seats in Spokane's northwestern District 3, before moving last year to District 1. Finally, Waite says his days of waving campaign signs in front of his store while dressed as a character from a popular video game are over. "I think I'm a serious candidate and don't want people to think we're doing this for fun."