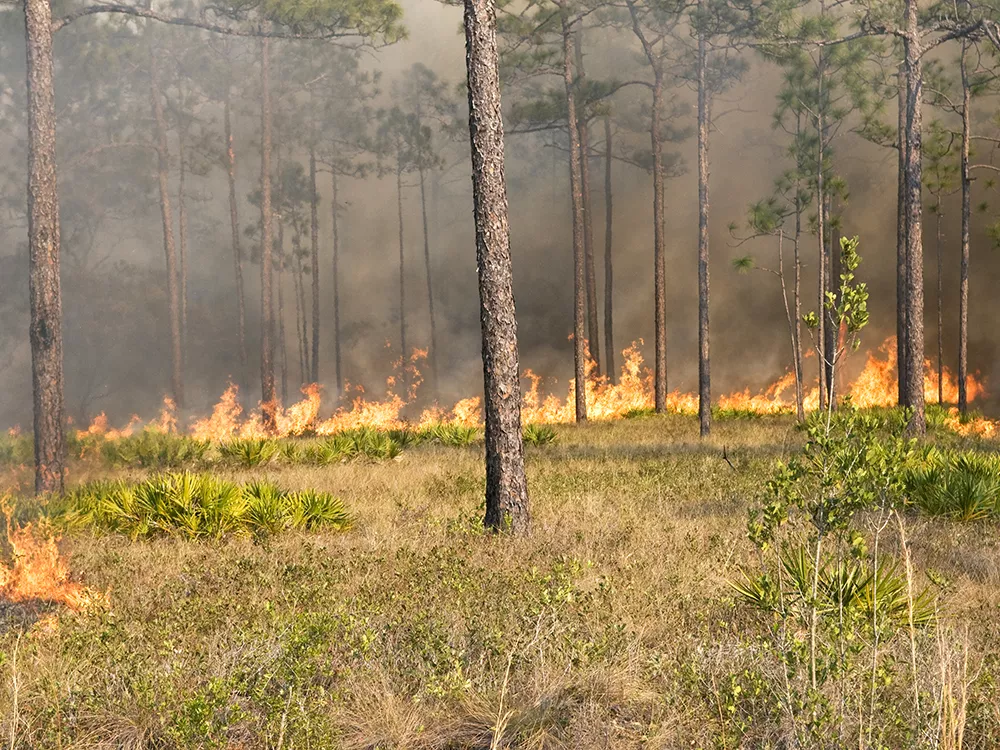 The enormous column of black smoke towered before me. As the Hammer Fire closed in on the backcountry workstation that I call home in the summer, fear spread from my hard hat to the soles of my fire boots.
I was on a trail crew-turned-fire crew that summer of 2011, suited up to help protect the historic Forest Service workstation in Montana's Bob Marshall Wilderness. Working this close to flames and smoke was a brand-new experience.
The fire was burning for "resource benefit," and every nervous trail-crew worker supported that. We've seen the undeniable benefits of wildfire in the wilderness. But suddenly it was burning a little too close to our "home," and we weren't certain we could hold it back.
When I read about 19 lives tragically lost while fighting a fire in Arizona or see photos of charred homes in Colorado, I can begin to understand the fear that courses through homeowners as the landscape changes in an instant. In a year of already record-breaking fires that are predicted to become yet more memorable, expensive and devastating, it's hard to remember that these fires are raging because they were suppressed for the past 100 years.
The benefits of fires are always a hard sell to people who have been hurt by them, and "let it burn" is a statement sure to stir up controversy. But that approach was born when foresters finally realized, at the end of the past century, that the 90-year-old 10 am policy — to have every fire under control by 10 am the day after it is reported — had created a gigantic tinderbox of fuels.
When 36 percent of Yellowstone National Park burned in 1988, much of the public feared the fires had "destroyed" the park. Wildland fire-use policies began to be quietly set aside due to public outcry. Today, though, it is apparent that the fires of '88 actually rejuvenated the Yellowstone ecosystem and prevented even bigger fires. Nonetheless, the public remained fearful. Westerners still seemed to want every fire put out, as soon as possible.
Since the Hammer Fire in 2011, I have watched terrifying fires that burned hundreds of acres in minutes. That is what fires do, I told myself, and it's always a matter of when the trees will burn, not whether they will burn.
While I have always supported letting wildland fires burn to help forests, now that I have stared fire in the face, a pump in my hand and my heart in my throat, I wonder if it is possible to convince Westerners that fire can be beneficial.
If the public's understanding and perception of fire changes, perhaps we can let a fire go as far as it can before reaching structures, allow it to burn the understory to clean out some fuels, and let it burn in the wilderness. And we can discourage people from building homes in the wrong places.
Like it or not, fires are part of the life and death of forests; it's our job to get used to it. 
Allison Linville is a graduate student in creative writing at the University of Montana and spends summers working in the wilderness near Whitefish. A version of this column first appeared in High Country News (hcn.org).