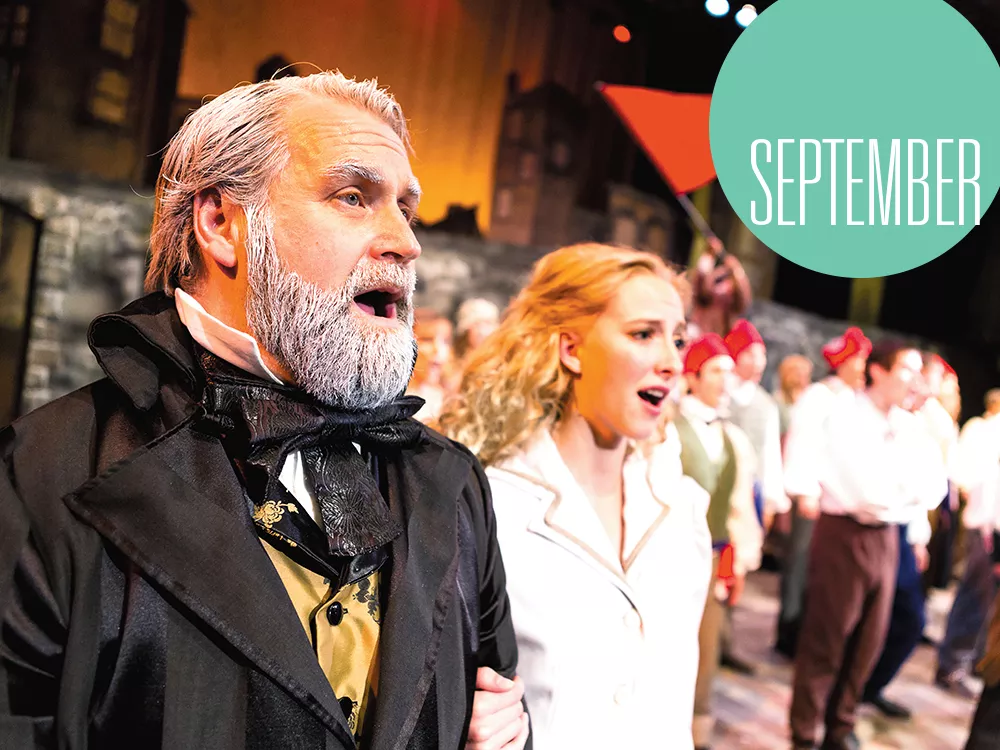 THEATER
BRIGHTON BEACH MEMOIRS
Sept. 19 - Oct. 12

Nich Witham, who recently trod the Interplayers boards in
Speech and Debate
and
Sirens
, returns to star as teenaged Eugene Jerome in Neil Simon's semi-autobiographical coming-of-age play set in 1937 Brooklyn. This Woody Allen-esque comedy of sexual awakening and the crazy merry-go-round of family dynamics — the first in the playwright's famed and acclaimed "Eugene Trilogy" — picked up two Tony Awards when it debuted in 1983 and ran for almost 1,300 performances. Michael Weaver directs what looks to be a promising opener to the theater's 33rd season. (EI)
Interplayers Theater, $12-$28, show dates and times vary.
THEATER
LES MISÉRABLES
Sept. 20 - Oct. 20
When Victor Hugo wrote
Les Misérables
in 1860s France, he probably never imagined that singers around the world would enact his story onstage in 2013. But the musical has been a sensation for nearly three decades, and now it's coming to Spokane. The Spokane Civic Theatre's cast and crew will perform Hugo's internationally acclaimed story in all of its musical glory, with Broadway veteran Douglas Webster taking the reins as director. You'll have 19 opportunities to see the theater's season opener this fall. (BN)
Spokane Civic Theatre, $43, Thu-Sat at 7:30 pm, Sun at 2 pm
VISUAL ARTS
MADE IN USA: ROSENQUIST/RUSCHA
Sept. 20 - Dec 14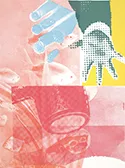 James Rosenquist grew up in Minnesota during World War II and left for New York. Ed Ruscha grew up in Oklahoma about the same time and ended up in Los Angeles. Both started their careers as commercial artists, then appropriated the words and imagery of advertising, quickly becoming known as masters in the pop art movement. Prints from throughout the two artists' careers (so far), loaned from the collection of Northwest collector Jordan D. Schnitzer, are displayed together for a bicoastal retrospective that chronicles more than half a century of distinctly American work. (LW)
WSU Museum of Art, free, gallery hours at museum.wsu.edu
MUSIC
JASON ALDEAN

Country acts are the hottest ticket these days — selling more seats than any other musical genre. There's an hard-to-explain quality about the music that speaks to the gut of this nation. Amongst the pop country acts hitting up the Inland Northwest this year, Jason Aldean is one of the most fascinating. He may come off as just another crooning cowboy in a hat with a guitar, but 11 No. 1 country hits don't lie. He brings the good looks to get ladies' juices flowing, but has the attitude to keeps the guys around too. No doubt this show will bring many boots through the door. (LJ)
Spokane Arena, $29-$55, 7 pm
WORDS
100,000 POETS FOR CHANGE
Sept. 28

It's no secret that North Idaho has long been at the center of intense controversy and polarization. There was Ruby Ridge. There were the white supremacists. It's a shame that this is what gets the attention in Idaho, and not things like 100,000 Poets for Change. It's a global event happening on Sept. 28, where poets and musicians in 800 cities around the planet will gather to "promote social, environmental, economic and political change." Kind of like a modern day "We Are the World." Poets and musicians interested in being a part of the event can contact Lost Horse Press. (LS)
Oak & Fourth Streets, across from the Sandpoint Farmers Market, free, 10 am-1 pm
CULTURE
JAY OWENHOUSE
Sept. 28
This Montana-based magician is making a comeback, and it all starts here in Spokane. After losing his wife to illness in 2009, Owenhouse took the past few years off, but is now debuting his new show, which features his four children, ranging in age from 9 to 23, and their two tigers. You'll see Owenhouse levitate, get chopped in half and generally attempt to blow your mind in any way possible. Before his hiatus, Owenhouse toured the world with his show that's totally family friendly. There's even an early show, so you can bring the kids and still get them home with plenty of time to spare before bed. (MB)
INB Performing Arts Center, $34-$43, shows at 4 and 7:30 pm
VISUAL ARTS
LITTLE SPOKANE RIVER ARTIST STUDIO TOUR
Sept. 28

Looking at a completed work on a gallery wall often leaves many of us wondering
how did the artist make this? Where? How long did it take?
The sixth-annual Little Spokane River Artist Studio Tour answers many of those questions, providing curious attendees an intimate glimpse into the working process of several recognizable names in local art: Melissa Cole, Kay O'Rourke, Larry Ellingson, Sheila Evans and more than two dozen others. Groups of participating artists set up workspaces and offer artwork for sale at four host studios in the scenic Little Spokane River area. (CS)
Map at littlespokanestudios.com, free admission, 10 am-5 pm
MUSIC
ZEDD
Sept. 30

This fall, the Knitting Factory hosts the most promising lineup of electronic dance music Spokane has ever seen, with electro-house DJ Zedd kicking off the season. Spokane has been graced by big names like Skrillex and Kaskade, but these shows make it known that EDM has arrived in Spokane. Zedd and Krewella breached mainstream radio with their hits "Clarity" and "Alive," respectively. This late-September show is likely to get the most buzz out of this EDM bonanza, but keep an eye out for other shows this season by Zeds Dead, Disclosure and Adventure Club. (BN)
Knitting Factory, $15-$35, 7 pm