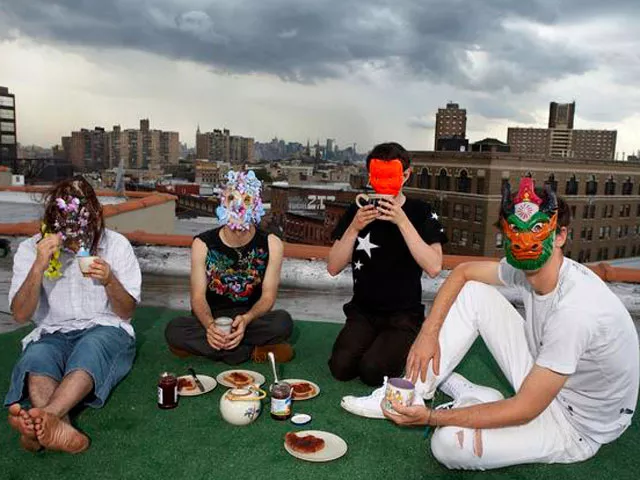 Three minutes into the first track on Animal Collective's latest EP, Fall Be Kind, a languorous, atmospheric ballad suddenly explodes into a frenetic, exclamatory burst of pan lute. It's a weird passage even for this always bizarre group.
But it works. Oh, how it works.
The rest of the short offering is tumultuous, alternating between spurts of excited development and multi-layered, slow-building vocal harmonies. Animal Collective has been on something of a roll since 2004's Sung Tongs, with their every release receiving critical acclaim. Fall Be Kind continues the streak with music so genuine, so forthright, and so infectious that it cannot be denied. From the so-cheesy-it-works lute of "Graze" to the Brian Wilson-style fadeout of on the closing track of "I Think I Can," this is a record worth every revolution.
DOWNLOAD: "What Would I Want? Sky"