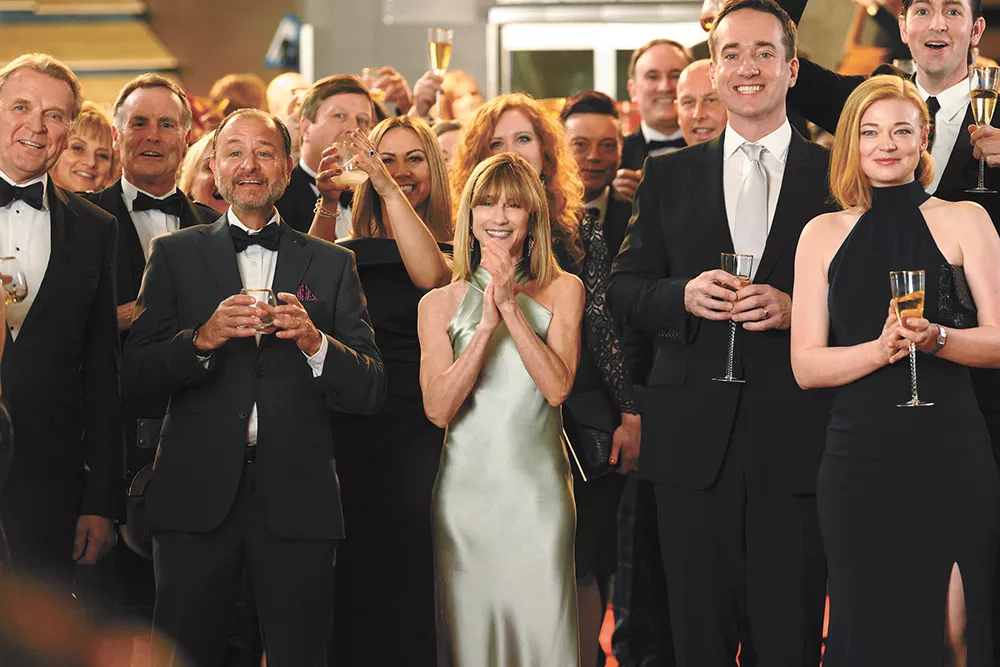 Parts of the second season of Succession — the dark, comedic, and brilliant HBO series about power struggles within the family of a Rupert Murdoch-esque media mogul, Logan Roy — were hard to watch. There's one scene where Logan terrorizes the family by forcing them to wrestle on the floor for sausages in a humiliating test of loyalty and obedience. It's a viscerally uncomfortable sequence. And that's just one of the more on-the-nose instances of cruelty perpetrated by a member of the Roy family.
But you can't wrench your eyes away. It's riveting.
Typically, deranged depictions of the world's super-rich pitting their wealth and hubris against each other while displaying their own moral bankruptcy are easy to stomach. It confirms my own stereotypes about the nature of families who run the world and, to an extent, Succession does, too.
But in the second season, the Roy family's wealth and political power isn't exactly the headline. (Warning: Spoilers ahead!) The drama centers around the ongoing question of who should take over the corporate empire from Logan — or if he'll ever relinquish it. With his son, Kendall, reduced to a submissive shell after unsuccessfully attempting to take over the company and accidentally killing a young man in a car accident, the others jockey to get on the inside track and get the top job. Logan, meanwhile, manipulates them to serve his interests.
He often frames the dynamic as a ride-or-die familial commitment — a move that capitalizes on his children's desire to feel appreciated by their emotionally neglectful father — but really it's about his hold on power, which everyone knows on some level. And the toxicity doesn't stop there: Shiv Roy routinely humiliates her husband, Tom, who in turn forms a simultaneously affectionate and manipulative relationship with the young family cousin, Greg.
In this season, Succession dives deeper into this pernicious dynamic. The creators mastered the art of saying volumes about the chronically dysfunctional family with subtle moments that seem more real than any of the power plays in Game of Thrones ever could. ♦