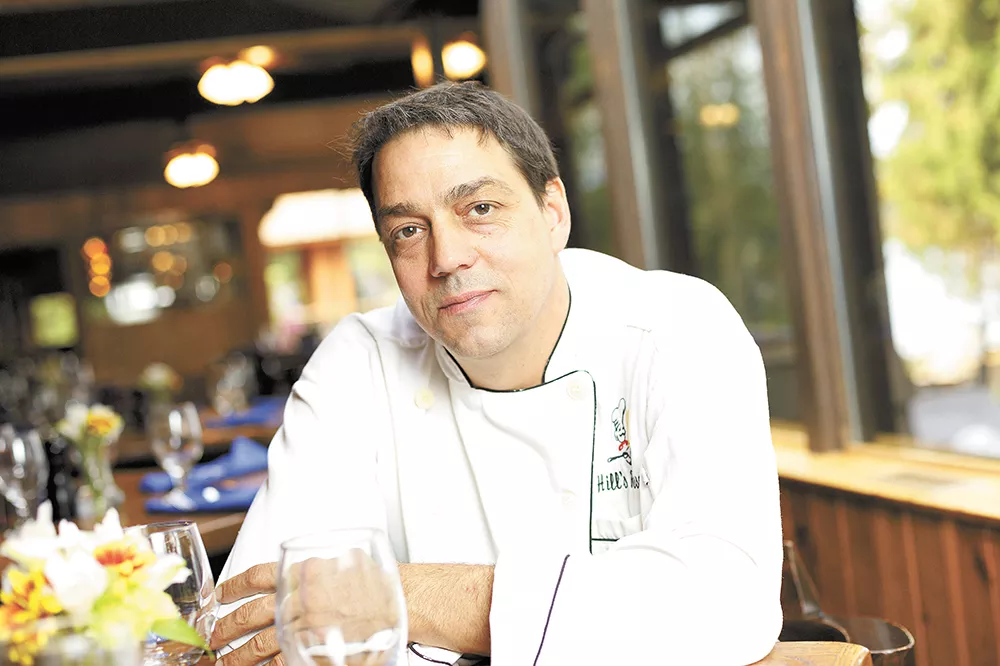 Nestled between the trees, right on Priest Lake, sits Hill's Resort, which has been owned and operated by the Hill family since 1946. George Hill wanted to open a resort on the lake he loved after returning back from World War II; combined with his wife Lois' love for the region, they made their dream resort a reality, still visited by many today.
Back in the 1970s, George and Lois' son Scott was ready to get more involved in the family business, but he wasn't quite sure what aspect of the resort interested him most. Scott spent a day behind the bar, a day serving and a day in the kitchen, but in the end, all he wanted to do was cook. After 34 years of cooking and serving as the chef at Hill's for the past 20, he's still passionate about his family's tradition.
One of those traditions is his mother's Italian recipes, which she passed down through her family and are now found on the Hill's Resort menu in the form of their beloved ravioli. Here's Scott Hill on the dish:
HILL: Both my grandma and my grandpa were full Italian — specifically, Northern Italian — so my mom was clearly Italian, too. My mom's got all of the Italian food recipes.
In the 1980s she wrote a cookbook with all of the family Italian recipes. Between both of my parents, we always had elaborate family dinners growing up. As kids, we just wanted to get out and play, and we would have to sit down and have these huge meals all the time. We were always trying something new at home, and we would always go out to nice places.
My dad would also always embarrass us and go into the kitchens of these restaurants, and talk to the chefs to find out why they were doing what they were doing. He'd come back from the kitchen with a new recipe or a new idea. Our spinach salad recipe, for example, was one of them. He tried three different spinach salads with three different recipes. After he had talked with the chefs about each of them and liked different aspects from each of them, he came up with a recipe in his head that we like so much that it is the spinach salad recipe we still use at Hill's today.
Our wild game ravioli is basically my family's homemade ravioli recipe that I learned from my grandma. Northern Italian cooking is a certain kind of thing, and really kind of understated. It's minimalistic on the flavors.
My grandma always had ground beef, Italian sausage, spinach and Parmesan cheese inside the ravioli. We decided to do elk ground sirloin and spicy Italian sausage to replace the ground beef, so we have a wild game ravioli. We grill the elk over whiskey charcoal before it gets diced and put inside the ravioli.
We also put wild mushroom spaghetti sauce on top. We pick the morels — boletes — locally, which is the Latin name for mushrooms. This wild game edition of our family's ravioli has been nice, and people so far have been loving it. ♦