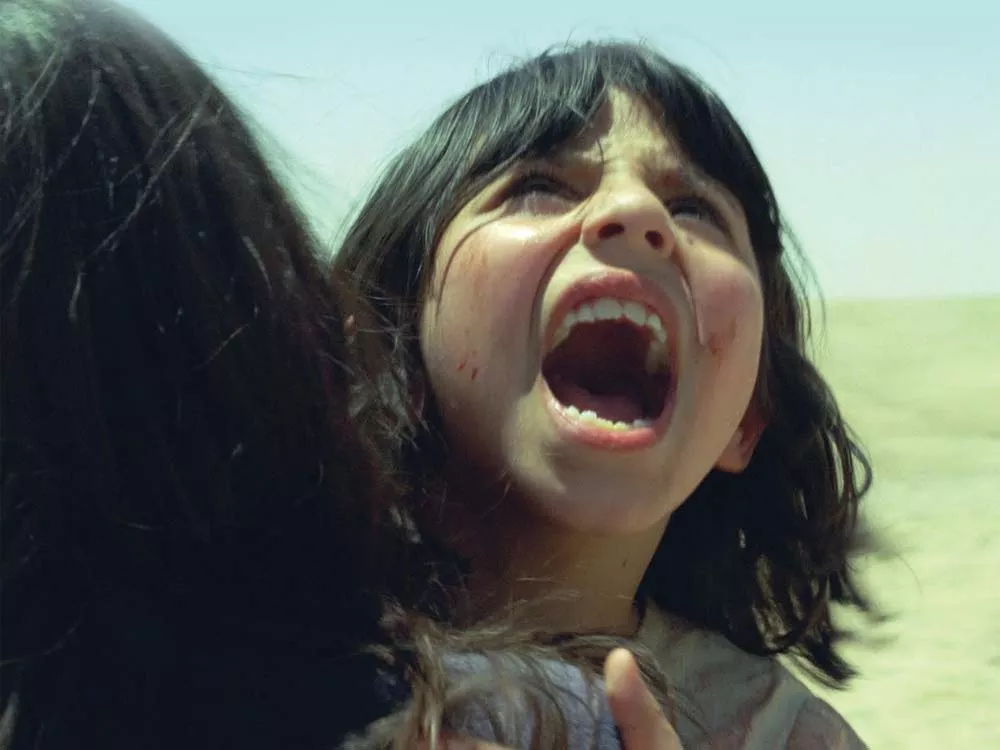 Incendies didn't win the Oscar for Best Foreign Language Film earlier this year (it lost to Denmark's In a Better World), but I'd bet that it was in the running right up to the final vote. It did, on the other hand, win eight out of the 10 Canadian Genie awards it was nominated for, including best film, director, actress, and adapted script.
This is a searing, highly emotional movie that starts off as a simple story, evolves into a multilayered study of a family's tumultuous history, and ends with a wallop that will likely haunt viewers for some time.
Based on the 2003 stage play by Canadian-Lebanese writer Wajdi Mouawad (written in French, then translated into English under the name Scorched), the film takes place partly in Montreal and mostly in Lebanon over an unspecified span of time.
At the start, a Montreal notary has summoned the adult twins, Jeanne and Simon (Mélissa Désormeaux and Maxim Gaudette), to deal with the aftermath of the death of their mother, Nawal (Lubna Azabal), who worked for the notary.
Each of them is given a sealed envelope, along with instructions. Both are to travel to the Middle East, where Jeanne must find and give one envelope to their father, and Simon must find and deliver the other one to their older brother. Upon completion, they are to return to Montreal, where the notary will present them with a supposedly explanatory third envelope.
There's an immediate hitch:
Their father is dead, and they have no older brother. But the notary won't listen, and he sends them packing to do what they can do.
It's at this point that the story begins to flex its complexities. The twins do what they're told — Jeanne heads for their mother's family village, and Simon does some investigative work for the time being, remaining in the story's background. As Jeanne meets with total strangers who may have known her parents, she's told, upon stating her identity, that she's not welcome there, that she should leave immediately.
At the same time, the film shifts into flashback mode, showing the story of the mother's earlier years, fraught with all sorts of problems, many of them connected to political turmoil in Lebanon, including civil war and the treatment of refugees.
I didn't exactly enjoy Incendies while I was watching it. Part of the problem had to do with the misery presented onscreen. But more of it had to do with the complicated manner of its storytelling. It took a lot of work to keep up with what was happening, when it was flashing back and forth in time, and where it was flashing back and forth to.
But after a while, it became much easier to latch onto the film's rhythm. The intricately designed screenplay eventually let all of its pieces come together and make perfect sense. This led to the rare treat of viewers figuring out what's going on just as the characters are doing the same thing.
Jeanne delves deeper and Simon gets more involved as they uncover secrets about their mother that they didn't even know existed.
This makes for satisfying viewing, but figuring out exactly what the unsettling conclusion of Incendies reveals is a whole other matter. Let's leave it at this: I was still thinking about Incendies four days after I saw it.