It's been a busy, dramatic month in British politics. In a shocking upset, Britain voted to leave the European Union. Almost immediately, now-former Prime Minister David Cameron announced he would resign.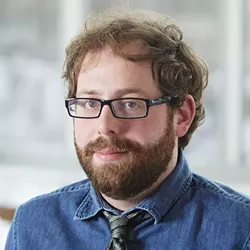 Boris Johnson, the ex-mayor of London, looked to be the frontrunner to replace Cameron, but then his old college friend and running mate, Michael Gove, stabbed him in the back, announcing that he would run for the post himself.
Gove's unsavory tactics failed to gain the admiration of his colleagues, who under the Conservative Party's rules got to pick two candidates to put before their membership for the final selection. Party MPs (members of parliament) chose to advance Theresa May and Andrea Leadsom.
Almost immediately, Leadsom undertook a disastrous strategy, declaring she should be the party's leader based on the fact that she was a mother (it was well-known that May and her husband had desperately wanted children but were unable to conceive). Only a few days later, Leadsom dropped out of the race.
Now Theresa May has already moved into the prime minister's residence at 10 Downing Street and selected a new cabinet.
As an American, I find the sheer pace of it all simultaneously exhilarating and exhausting. We've been engaged in the race for our next president since the day after Barack Obama won re-election in 2011.
Beyond the sheer speed, the willingness to take accountability is shocking. I can't imagine any U.S. politician resigning simply because of a lost vote on an issue he or she had championed. It's also beyond my imagination that a misplaced campaign appeal, no matter how poorly worded, could ever cause Donald Trump or Hillary Clinton to drop out of the race.
Despite our shared language, the British seem to operate in a decidedly different political world. Fortunately, if you're looking for political similarities across the pond, there is one superb example: Larry the Cat.
Larry the Cat was brought to 10 Downing Street by David Cameron in an attempt to combat an increasing mouse problem. He was given the title and unofficial cabinet post of Chief Mouser. However, there's little evidence that he actually attempted much mouse-catching. Instead, Larry is prone to, well, not doing much of anything. Mostly he just lies around, gets his picture taken by the British press, and wanders in and out of government meetings.
In short, Larry is ineffective, lazy, and loves attention from the press. In other words, he's a lot like our Congress.
Larry's disinterest in catching mice isn't that different than the United States Senate's disinterest in considering the president's nominee for the Supreme Court. Larry has a habit of getting into fights with other cats. Congress is filled with pointless fighting. And, of course, Larry is a cat. It's been said that trying to run Congress is like herding cats.
Also like Congress, Larry's disinterest in doing his job as Chief Mouser has had little impact on his retention in his post. During the most recent election, the opposition pledged to keep Larry in place should they win. During the recent upheaval, as many cabinet members were sent packing, May made clear that Larry would remain in the top post (rumor has it that she installed her own, more effective, cat as his No. 2). Similarly, the vast majority of members of Congress are re-elected each cycle, regardless of the effort they put into the job.
There is one big difference, though. Whenever Obama visits, Larry is said to be quite fond of the American president. If only members of Congress would show the same congeniality. But given that exception, it's time for our Congress to stop acting like a bunch of cats. Instead, they need to start listening to the public, take accountability for their words, and get things done. ♦