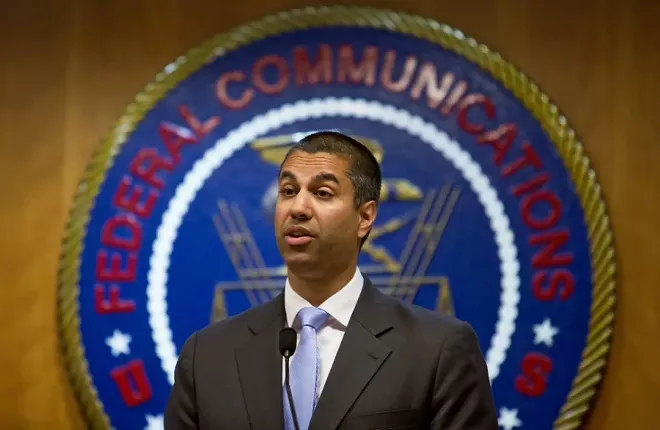 By CECILIA KANG
© 2017 New York Times News Service
WASHINGTON — The Federal Communications Commission voted Thursday to dismantle landmark rules regulating the businesses that connect consumers to the internet, granting broadband companies power to potentially reshape Americans' online experiences.

The agency scrapped so-called net neutrality regulations that prohibited broadband providers from blocking websites or charging for higher-quality service or certain content. The federal government will also no longer regulate high-speed internet delivery as if it were a utility, like phone services.
The action reversed the agency's 2015 decision, during the Obama administration, to better protect Americans as they have migrated to the internet for most communications.
Ajit Pai, the chairman of the commission, said the rollback of the rules would eventually help consumers because broadband providers like AT&T and Comcast could offer people a wider variety of service options. Pai was joined in the 3-2 vote by his two fellow Republican commissioners.
"We are helping consumers and promoting competition," Pai said before the vote. "Broadband providers will have more incentive to build networks, especially to underserved areas."
The discarding of net neutrality regulations is the most significant and controversial action by the FCC under Pai.
Critics of the changes say consumers may have more difficulty finding content online and that startups will have to pay to reach consumers. In the last week, there have been hundreds of protests across the country, and many websites have encouraged users to speak up against the repeal. Some groups have said they planned to file a lawsuit challenging the change.
"I dissent, because I am among the millions outraged," said Mignon Clyburn, one of the two Democratic commissioners who voted against the action. "Outraged, because the FCC pulls its own teeth, abdicating responsibility to protect the nation's broadband consumers."
Major telecom companies have promised consumers that their experiences online would not change.