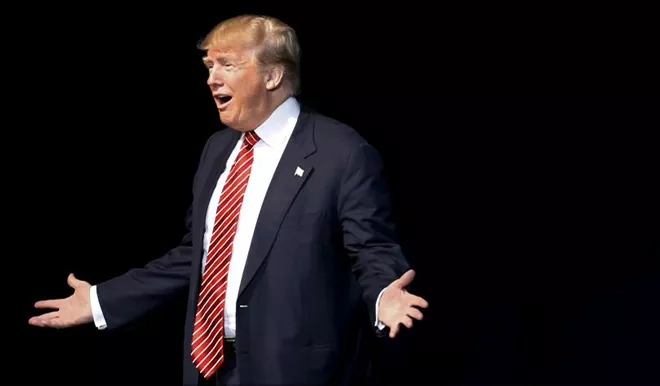 ON INLANDER.COM

CULTURE:
Spokane Symphony has launched a
Musicians' Relief Fund
to help local classical artists survive the pandemic.
MUSIC:
Here's some new local music releases you can
listen to right now.
COVID-19
U.S. death toll
Almost 45,000 people nationwide have died from COVID-19. (
New York Times
)
Meat danger

A meatpacking plant in Walla Walla County is closing temporarily to test its workers for COVID-19 following a wide-spread outbreak and one death. (
Seattle Times
)
False hope
U.S. President Donald Trump has frequently argued that sunlight can kill the coronavirus. But Dr. Deborah Brix, the White House coronavirus response coordinator, contradicted him at a press conference on Thursday. (
New York Times
)
Stamp of disapproval

The Food and Drug Administration issued a warning on Friday against using hydroxychloroquine or chloroquine to treat COVID-19, citing potential adverse health consequences. The move undercuts President Trump, who has long pushed the anti-malaria drug as a potential coronavirus treatment. (
New York Times
)
Spokane's epicenter

After the
Inlander
reported about the COVID response
inside Spokane Veterans Home,
the Department of Veterans Affairs announced that residents with COVID-19 would be moved to the Mann-Grandstaff VA Medical Center.
Continued lock-up
In a 5-4 decision, the Washington state Supreme Court rejected a lawsuit on Thursday that sought to force Gov. Jay Inslee to release thousands of inmates from state prisons to protect them from COVID-19. (
Seattle Times
)

IN OTHER NEWS...

Lockdown attitudes
A vast majority of Washingtonians are more concerned about public health than the economy, according to a new poll. (
Crosscut
)
Bad marks
Trump's poll numbers are dropping in key battleground states six months before the election, prompting a Republican scramble to counter public opinion. (
Politico
)