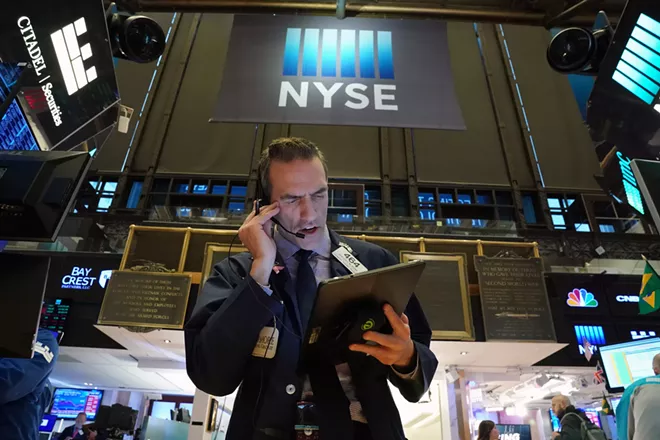 ON INLANDER.COM

NATION:
Ignoring Trump and right-wing think tanks, red states are
expanding vote by mail services.


NATION:
This was supposed to be the year that self-driving cars transformed transportation.
But the pandemic derailed that effort.


COVID-19

U.S death toll

82,536 people nationwide have died from COVID-19. (
Johns Hopkins University
)
Information war

Social media is clogged with misinformation about a COVID-19 vaccine before one even exists. (
New York Times
)
COVID syndrome
While children have largely been spared by COVID-19, doctors are finding that some kids are getting severely ill with symptoms like inflammation in the skin, eyes and heart. (
New York Times
)
Pandemic brigade
Washington has close to the 1,500 contact tracers it needs to help isolate and suppress COVID-19 outbreaks, Gov. Jay Inslee said yesterday. (
Seattle Times
)
Mask mandate
Spokane Regional Health District Health Officer Bob Lutz has indicated that a mask-wearing mandate could be enacted "in the next week or two." (
Spokesman-Review
)
IN OTHER NEWS...
Stoking fears

Jared Kushner, President Donald Trump's son-in-law, isn't ruling out postponing the November election, comments that play into Democrats' fears that the current administration will use the pandemic to keep power. (
New York Times
)
More aid

The Federal Reserve chair said Congress may need to approve more financial support for families and businesses to guard against a worst-case-scenario recession. (
New York Times
)
Free to leave

Paul Manafort, Trump's former campaign chairman who was serving a prison sentence for lobbying and financial violations, was released from custody due to coronavirus concerns. (
New York Times
)