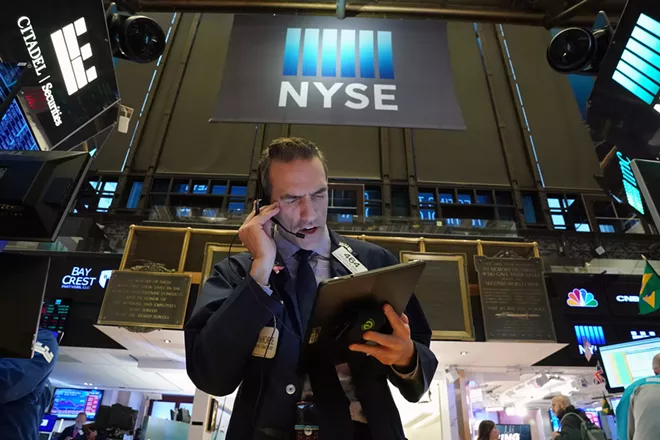 By Jeanna Smialek and Jim Tankersley
The New York Times Company

T
he Federal Reserve slashed interest rates
Tuesday in an extraordinary attempt to contain economic fallout from the coronavirus, with policymakers voting unanimously for their biggest single cut — and first emergency rate move — since the depths of the 2008 financial crisis.
"The virus and the measures that are being taken to contain it will surely weigh on economic activity, both here and abroad, for some time," Jerome H. Powell, the Fed chairman, said at a news conference in Washington after the announcement. "The situation remains a fluid one."
Stocks in the United States rallied for about 15 minutes after the rate cut, but worries about the Fed's impotence in the face of economic risks from the coronavirus quickly fueled a market sell-off. By late Tuesday, stocks were sharply lower and bond yields had plummeted to previously unthinkable lows as investors sought a safe place to park their money. The S&P 500 fell about 2.8%, undoing some of Monday's 4.6% surge. The yield on 10-year Treasury notes dipped below 1%.
Interest rates are now set in a 1% to 1.25% range, and Powell signaled that further moves were possible, saying the Fed was "prepared to use our tools and act appropriately, depending on the flow of events."
But the market's negative reaction may reflect a recognition that cutting interest rates or engaging in other types of fiscal stimulus will do little to contain the virus that has sickened more than 90,000 people, with major outbreaks taking hold in South Korea, Japan, Iran and Italy. While cutting rates can bolster confidence and help to keep borrowing cheap, it cannot prevent disease from spreading or help companies deal with delayed orders or an infected workforce.
If anything, containing the longer-term economic fallout may necessitate preventive actions that will weigh on near-term economic growth, like restricting air travel, closing movie theaters, shuttering factories and quarantining workers.
President Donald Trump said Tuesday that he might further tighten limits on international travel in hopes of blocking the arrival of more visitors infected by the coronavirus, but he ruled out for now any restrictions on travel within the United States.