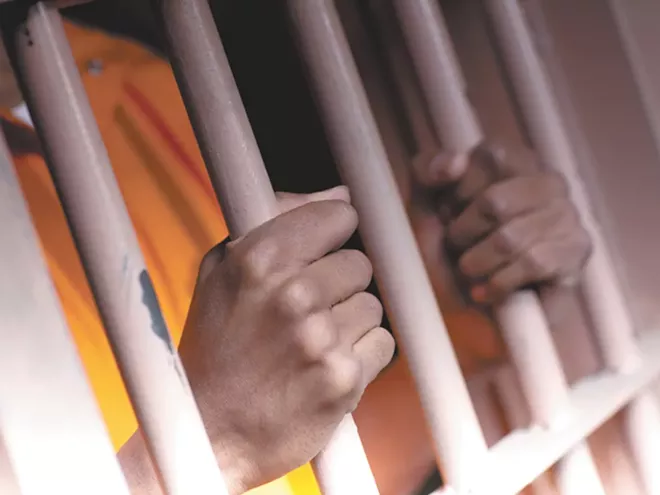 After a federal judge ruled that the Idaho Department of Corrections must provide a trans inmate sex reassignment surgery to match her gender identity, the state appealed the verdict to the Ninth Circuit. Arguments from both sides were heard on May 16.
The case stems from a lawsuit filed by Adree Edmo, a 31-year-old trans inmate convicted of child abuse — she was born male but identifies as female — held in an Idaho state prison near Boise. Edmo was diagnosed with gender dysphoria and repeatedly attempted self-castration while incarcerated. Her lawsuit alleges that the prison's medical staff wrongfully denied her repeated requests for reassignment surgery.
Her attorneys have framed the Department of Corrections' position as a violation of the Eighth Amendment of the Constitution, which protects inmates from cruel and unusual punishment.
U.S. District Court Judge Lynn Winmill concurred with this argument in a December ruling, alleging that prison staff were "deliberately indifferent to Ms. Edmo's medical needs" despite her previous attempts at self-harm, and that officials have a "defacto policy or practice" of refusing to provide gender confirmation surgery to inmates. He ordered that the Department of Corrections provide the surgery within six months.
"Everyday that Ms. Edmo doesn't receive the surgery is another day of grave harm and suffering to her," Lori Rifkin, an attorney for Edmo, tells the Inlander.
In their appeal of the ruling, Idaho officials have characterized the surgery as medically unnecessary: "Ms. (Adree) Edmo has been closely followed and monitored by staff to meet her needs," an attorney representing the state told a three-judge panel from the Ninth Circuit last week, per the Associated Press. He also argued that the state provides the surgery to inmates when it is appropriate.
Rifkin says that Idaho's lawyers framed the state as the victims in the situation during their oral argument before the Ninth Circuit panel.
"They have not taken consistent positions except for that they will not provide Ms. Edmo this surgery," she says.
The Ninth Circuit could issue a ruling on the case at any time. ♦