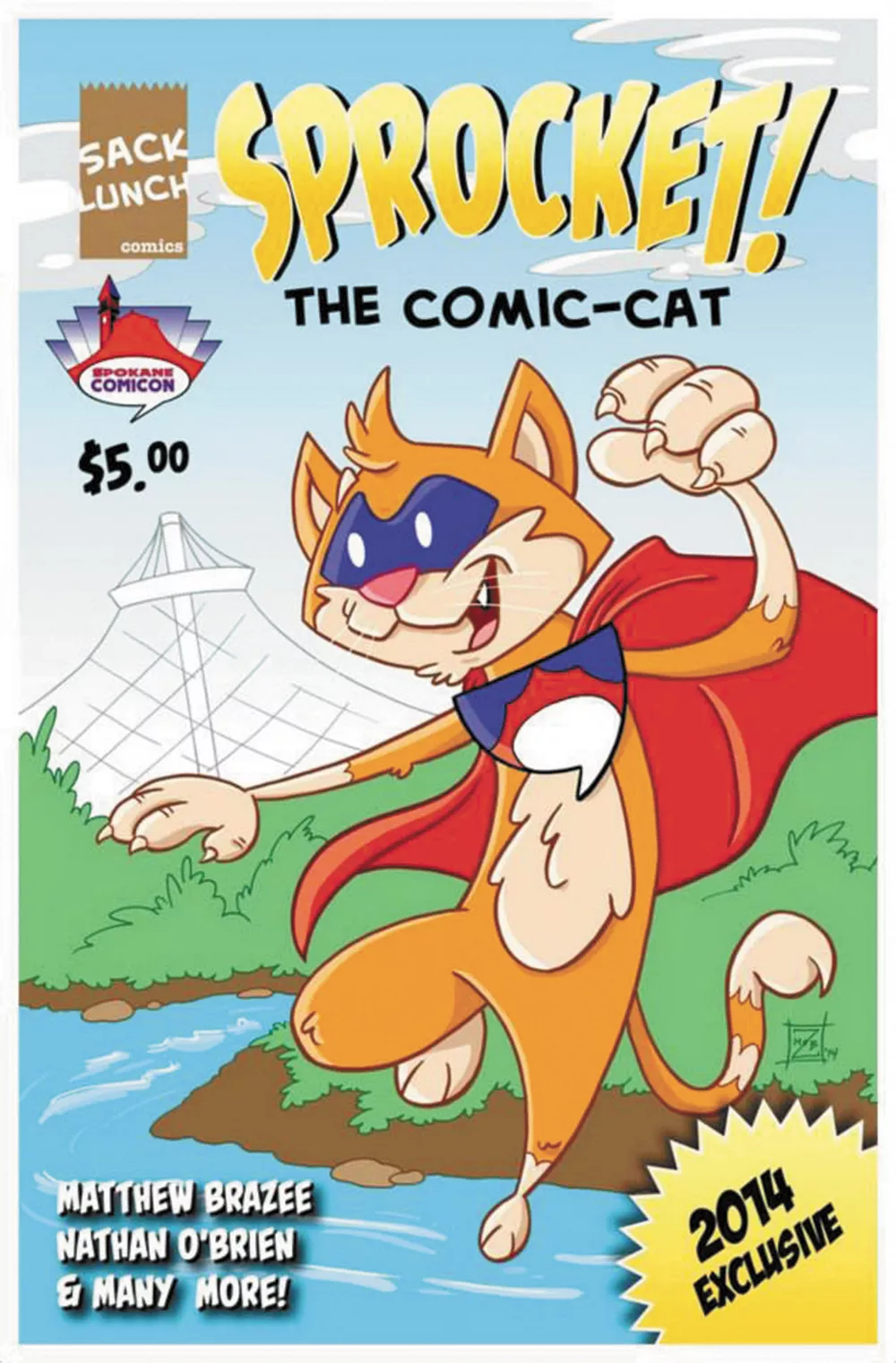 Time is running out to finalize your epic cosplay outfit for Comicon.
The eighth-annual local pop-culture and comic book festival returns to Spokane Community College on Saturday, with perennial favorites like the aforementioned costume contest, artist meet-and-greets and vendors of everything comic book and pop culture-related.
For the convention's final year at SCC before moving to the Spokane Convention Center in 2015, there's plenty new to check out. Comicon organizer and founder Nathan O'Brien says he's looking forward to an appearance by Jesse Lagers, a Portland-area cosplay artist featured on Syfy's 2013 documentary series Heroes of Cosplay. The show's first and second (premiering May 27) season features Lagers — who mainly dresses as Assassin's Creed IV: Black Flag character Edward Kenway — and other cosplayers traveling to comic conventions across the U.S. to compete in contests for cash prizes and the chance to become cosplay legends. Lagers also is a guest judge for Comicon's costume contest (4:15 pm).
Since the convention's launch in 2007, O'Brien has seen cosplay participation and overall acceptance by the non-geek culture grow significantly.
"Every year people's costumes continue to amaze me," he says. "It doesn't matter the size of a show throughout the country, people look forward to dressing up for fun, and they look for those professional [cosplay] guests." He notes that some hobbyist-turned-professional cosplayers like Lagers even operate businesses offering custom, commissioned costumes.
Comicon guests from around the Inland Northwest include several who've previously been featured in the Inlander: freelance illustrator Joshua Covey; the creators of the locally produced sci-fi series Transolar Galactica; Charlie Schmidt, artist and creator of the Internet meme Keyboard Cat (Bento the Keyboard Cat also appears at 1 pm); and Ryan Beitz, the Moscow-based collector attempting to own every VHS copy of the 1994 film Speed.
On the topic of cats, also debuting at Comicon is Sprocket The Comic-Cat, a Kickstarter-funded comic book series featuring Comicon's new kitty superhero mascot. Sprocket is based on O'Brien's cat Ed, and the comic is illustrated by Post Falls artist Matt Brazee. Attendees can purchase Sprocket's full-color Spokane adventures, in which he battles an evil mole villain, "Pothole Pete," for $5.
Rounding out the lineup of this year's guests are comic book artists Alex Sinclair, Stephen Sadowski, Matthew Clark, Clayton Crain, Colton Worley and others.
Spokane Comicon • Sat, May 31, from 10 am-5 pm • $8; $1 off with canned food donation (kids 12 and under free) • Spokane Community College Lair, Bldg. 6 • 1810 N. Greene • spokanecomicon.com