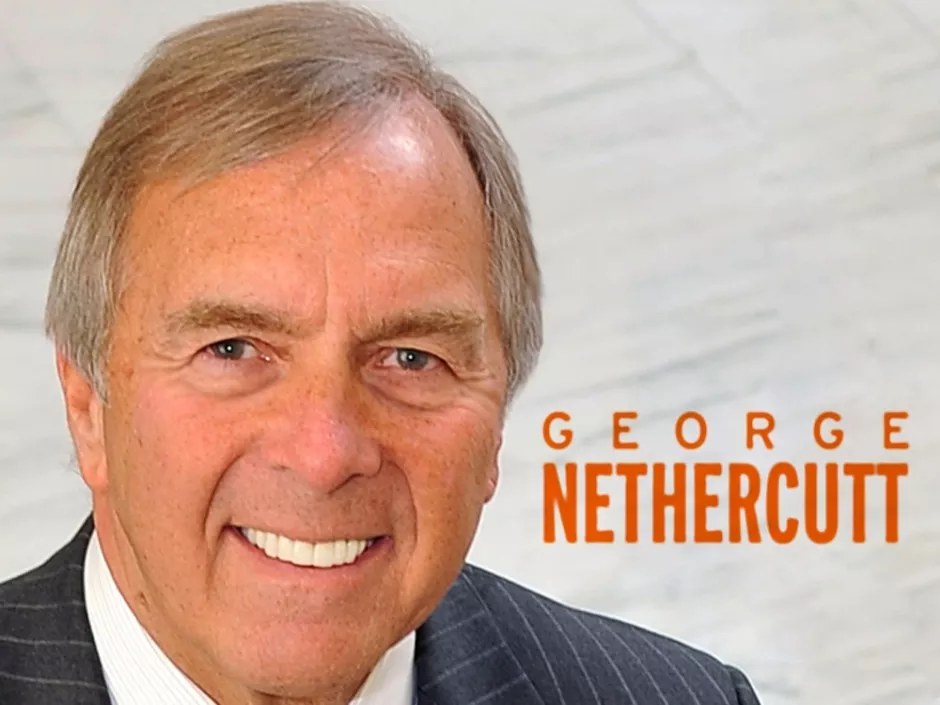 Early in this new year, when all Americans, particularly Republicans, are trying to make sense of the fiscal cliff's consequences, it's time to earnestly resolve for a better year and a better country. Here are a few promises to consider for the greater good:
1. Give thanks daily for the blessings surrounding us — family, friends, fresh air to breathe, the ability to think and dream, to live in a free country. Too often, we take them for granted amidst our criticism of America's flaws and leaders' ineptitudes. The United States remains a fabulous and resilient country.
2. Dedicate yourself to read more and watch television less — there's too much mindless trash on TV and an abundance of quality literature left unread. Choose five books to complete in 12 months (most Americans consume four per year). Avoiding FOX News or MSNBC for a while will lower blood pressure, allow us to form our own opinions and help us fret less.
3. Whatever one's faith, pray often — more than 90 percent of Americans believe in God. Regularly conversing with the God of one's religion is comforting and uplifting.
4. Increase commitments to others. Doing so can address some of the problems America faces. Choose a person less fortunate and provide assistance, perhaps saving someone from welfare. Volunteer for a local charity — helping others is satisfying and therapeutic.
5. Read the Constitution and Declaration of Independence again — they're inspirational and center our thinking away from trivial political issues and personalities.
6. Get fervently behind a cause. Maybe it's tax reform, expecting U.S. representatives and senators to pass the same immigrant citizenship exam required of new American citizens or promoting a specific government improvement. There are thousands of issues to follow. Picking a topic, researching it and proposing a solution to policymakers is enlightening and engages us in the American political process, making us better citizens.
7. Request an in-person meeting with your local or national public officials. Doing so makes one an active citizen, something more than a voter. You'll be enlightened by the experience and mindful that elected officials work for us.
8. Write a thank-you letter to a teacher, first responder, postal worker or any other public employee who serves the common good, carefully choosing words of thanksgiving to properly cite their public services. Recipients will be appreciative and strive to do a better job to justify such thanks.
9. Volunteer for one day in a neighborhood classroom to observe the rising generation and appreciate the challenges teachers face each day. Doing so will make for better-informed voters when school levies come up for renewal. Besides, young people are joyful and stimulating to be around.
10. Write a letter to the editor of your local newspaper expressing your views on an issue. Choose a subject, thoughtfully articulate your concerns and if it's published, those who know you will appreciate your opinions even more. Who knows, maybe your policy idea will take hold.
11. Invite a military veteran to have coffee, thanking the veteran for service rendered and learning how military service affected the veteran's life. You'll both be enriched.
12. Spend an afternoon in the Spokane Public Library learning about the resources offered. You'll forever treasure the value libraries provide for a community and be aware of how much the public relies on them.
13. Learn a few foreign phrases. Americans expect foreigners to know English when they visit us, but we're often offended when we visit other countries and all citizens there can't understand English. Foreigners appreciate communication in their native language — even a little.
14. Take the immigrant citizenship test (see www.uscis.gov) — you'll be amazed at what you don't know, or have forgotten, about America and our form of government. Better yet, also attend a swearing-in ceremony for new citizens — you'll see how important American citizenship is to them.
15. Smile and greet at least five strangers each week — at the grocery store, the cleaners or some other public place. Thank clerks wearing nametags by name. The smiles and greetings you receive in return will be surprising.
Every new year offers Americans opportunities to reflect, but also look forward — to improve upon our shortcomings of the past 12 months. Fulfilling the list above will improve our citizenship and engage us as enlightened problem-solvers, forming opinions through study and interest.
Thomas Jefferson was once taught, "Enlightenment is man's emergence from his self-imposed immaturity." Let's be sure 2013 is a year that each citizen steps closer to enlightenment.