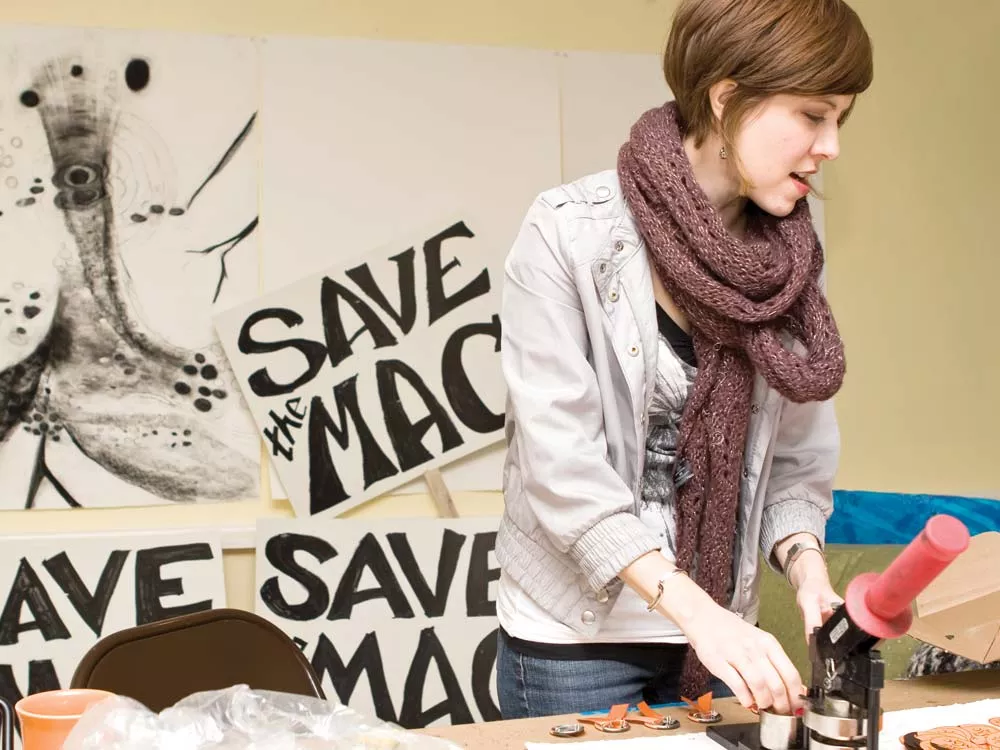 Michael Baumgartner says he could have written these letters. The freshman Republican senator says his mailbox has been flooded with letters — more than 200 — from constituents concerned about the possible closure of Spokane's Museum of Arts and Culture.
"Some of them seem like ones I could have written," Baumgartner says, "like memories of visiting the museum. One thing I realIy like is the Native American art and I remember going to Gonzaga as a boy to see it."
Baumgartner says he would fight for the MAC without the letters but that it's always good to hear from his constituents and read the personal stories. "It's such an important issue and the MAC is a pillar not just of historical importance, but an artistic and educational foundation of Spokane."
Baumgartner isn't the only legislator receiving boxes filled with appeals pleading with him to fight for the MAC. All of Spokane's representatives are receiving concerned letters about keeping the museum safe from the state's budget axe.
Save the MAC, a grassroots group of MAC board members and citizen volunteers, has decided to target different legislators each week this month. They're calling their March letter-writing push "MAC Madness." It's an effort to inform the community about the potential closure of the museum and, in turn, get the community to inform legislators of their concern.
Hundreds of letters have already been sent — and some legislators are telling the task force they get the picture. They don't need more letters.
"But that wouldn't slow us down," says Erica Roberts, a volunteer with the task force. "It just motivates us more."
Browne's Addition businesses are getting in on the action, too. At the Elk, you can write a letter and get a dollar off of your beer. During weekend brunch hours at Italia Trattoria, writing a letter gets you a free Italian donut. The Avenue is offering a special MAC pizza for a discounted price on Wednesdays. The deals are meant to go until the end of March, but since the final budget decision won't be until April, some businesses have committed beyond then.
"We'll kick off Sunday night and it will basically go on until we get an answer or until [the task force] says they don't want it anymore," Elk manager Marshall Powell says.
Chris Schnug, president of the MAC Board of Trustees and head of Save the MAC, already sees an impact. Schnug has heard first-hand that legislators are very well informed about the issue and understand the consequences.
Schnug says the next step is expanding to get letters to representatives outside of Spokane. "It's a lengthy process and at the grassroots levels you're very aware of that," he says. "We still have miles to go."
Visit savethemac.org for updates.