BLOCKBUSTER BINGE
There's nothing like a movie theater on a hot summer day. All that explosive action on a giant screen, enhanced by the free air conditioning. Here's a rundown of the mainstream releases, separated into helpful subgenres, you should look out for in the next few months.
Reboots & Franchise Sequels: The sharply dressed extraterrestrial bounty hunters return on June 14 with Men in Black: International. Shaft (June 14) unites three generations of cinema's funkiest detective family, while Spider-Man: Far from Home (July 3) picks up with the Marvel web slinger where Avengers: Endgame left off.
Action: An assassin named Anna (June 21) goes wild in the latest from director Luc Besson. Kumail Nanjiani becomes an unwitting partner to undercover cop Dave Bautista in the action comedy Stuber (July 12). Former foes Dwayne Johnson and Jason Statham team up in the Fast and Furious spin-off Hobbs & Shaw (Aug. 2). Angel Has Fallen (Aug. 23) is another Gerard Butler vehicle that your dad will probably love.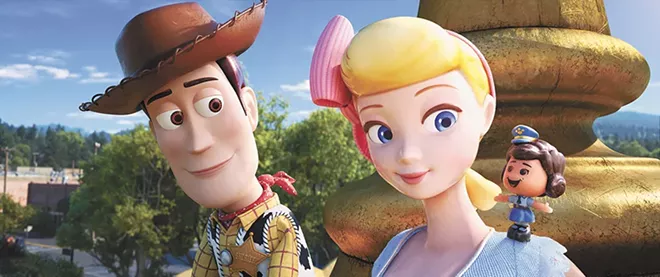 For Kids: Pixar's most beloved franchise closes with Toy Story 4 (June 21) — bring your hankies — though the most anticipated animated feature of the summer is Disney's remake of its own classic The Lion King (July 19), which features the voice cast of Donald Glover, Seth Rogen and James Earl Jones. Oh, and Beyoncé. Later in the season, a popular Nick Jr. character gets the live-action treatment in Dora and the City of Lost Gold (Aug. 9), and PLAYMOBIL: The Movie (Aug. 30) attempts to duplicate LEGO's big-screen success.
Horror: Two cursed dolls — Chucky in Child's Play (June 21) and the titular toy in Annabelle Comes Home (June 26) — look to scare up business. Director Ari Aster follows up Hereditary with the artsy occult horror Midsommar (July 3). Crawl (July 12) traps a young woman in a flooded house with a giant crocodile. Scary Stories to Tell in the Dark (Aug. 9) brings those traumatizing '80s childrens' books to life, and It: Chapter 2 (Sept. 6) ties up the loose ends of Pennywise the Clown.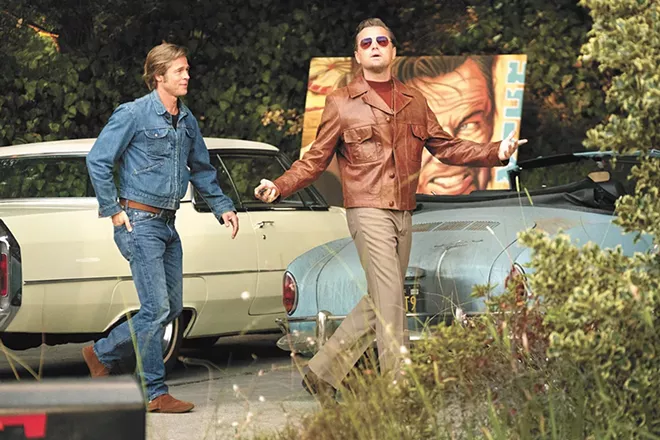 Everything Else: Everyone forgets the Beatles ever existed in the comedy Yesterday (June 28). Quentin Tarantino's Once Upon a Time... in Hollywood (July 26) takes us back to '60s Tinseltown. A British-Indian teenager worships Bruce Springsteen in Blinded by the Light (Aug. 14), and Maria Semple's bestseller Where'd You Go, Bernadette (Aug. 16) gets the big-screen treatment.
ESSENTIAL INDIES
The acclaimed drama The Last Black Man in San Francisco explores Bay Area gentrification. The Farewell is a wistful comedy about a Chinese family coming to terms with the matriarch's impending death. The South Korean thriller Parasite, which just won the top prize at the Cannes Film Festival, tells the twisty tale of a family of con artists. Them That Follow is about the horrors of religious fundamentalism in the deep South, and After the Wedding stars Michelle Williams and Julianne Moore in a drama about adoption and family secrets. Wide release dates for all these titles are still to be announced; keep an eye on our weekly film section.
AT THE MAGIC LANTERN
Spokane's premiere arthouse theater released its summer schedule, a treasure trove of foreign films and documentaries. Among the prominent titles are Non-Fiction (June 21), the latest romantic drama from French director Olivier Assayas, and Echo in the Canyon (opening at the Lantern July 5) is a documentary about the California music scene of the mid-'60s. Diamantino (July 19) is a surreal, episodic Portuguese comedy, and Tel Aviv on Fire (Aug. 23) a bittersweet drama about Palestinian identity. The Lantern also continues its Monday Night Movies series with the documentaries I Call Her Ganda (June 17), Rumble: The Indians That Rocked the World (July 22) and 500 Years (Aug. 9). For a full schedule, see magiclanternonmain.com.MOVIES IN

THE PARK
As Riverfront Park's renovation continues, it's bringing back its free outdoor summer movies, kicking off June 12 with the Spokane-shot Benny & Joon. It continues with a lineup that includes animated favorites like Zootopia (June 19), Ralph Breaks the Internet (July 24) and the original Toy Story (Aug. 21), as well as classics like Back to the Future (July 10), The Big Lebowski (July 17), The Wizard of Oz (Aug. 7) and Mel Brooks' Spaceballs (Aug. 14). Liberty Lake's Pavillion Park is also hosting free family movies under the stars, including Harry Potter and the Sorcerer's Stone (July 13), Spider-Man: Into the Spider-Verse (July 20), Incredibles 2 (Aug. 10) and Black Panther (Aug. 30). A full schedule is available at pavillionpark.org.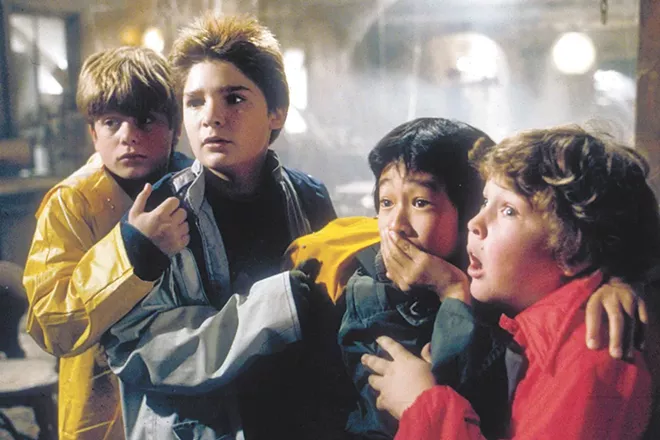 GO TO THE GARLAND
The Garland Theater's ongoing Summer Camp series screens classic films on Tuesday nights at 7:15 pm, and admission is just $2.50. You can catch seasonal favorites like The Goonies (June 18), Jaws (July 2) and Top Gun (Aug. 20), but there's also a nice selection of more offbeat choices like Mad Max: Fury Road (June 25), Tremors (July 30) and the original Friday the 13th (Aug. 13 — not a Friday, sadly). The series concludes with Grease on Aug. 27. See garlandtheater.com for a complete list of movies.
REGAL ON A BUDGET
From June 18 to Sept. 4, the whole family can enjoy Hollywood entertainment for less than a regular movie ticket. The NorthTown, Valley Mall and Coeur d'Alene Regal Cinemas will be screening family-friendly fare on Tuesday and Wednesday mornings, with titles like The Secret Life of Pets, Paddington 2 and Minions, and every ticket is just a buck. Special concessions deals are also available. It's an inexpensive way to get the kids out of the house for a couple hours, and a portion of ticket sales benefit the Will Rogers Institute. See regmovies.com for a full schedule.
FATHOM-ABLE FILMS
Every year, you can count on Fathom Events to bring classic cinema to Regal screens. This summer's roster boasts the baseball fantasy Field of Dreams (June 16, 18), the 1994 Best Picture winner Forrest Gump on June 23 and 25, the '60s counterculture phenom Easy Rider (July 14 & 17), the Civil War drama Glory (July 21, 24), the Barbra Streisand musical Hello, Dolly! (Aug. 11, 14) and David Lean's beloved epic Lawrence of Arabia (Sept. 1, 4). See fathomevents.com for tickets.
TOON TIME
There's an indisputable magic about those vintage Looney Tunes and Tex Avery animated shorts, which have influenced countless modern animators but have never been matched. Good news: You can feel like a kid again all summer at Moscow's Kenworthy Performing Arts Centre, which will be showing collections of old-school cartoons every Saturday morning from 9 am to noon. The screenings are ongoing and continue through September. ♦