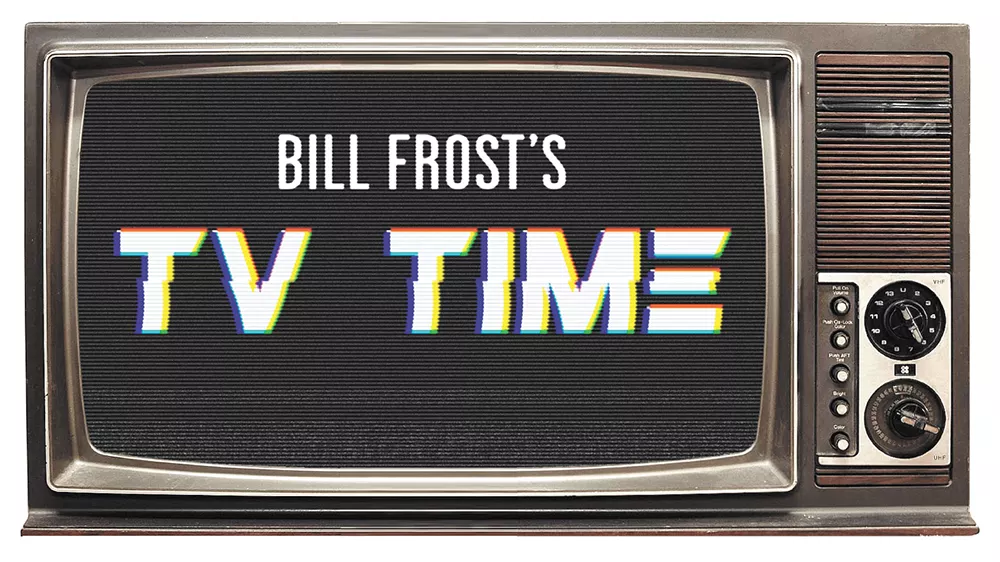 Great American sketch series Mr. Show With Bob & David once revealed the true secret of thespianism: "All acting is is jumping up and down and screaming a lot."
I drop this not to entice you to revisit Mr. Show (though you totally should), but to warn you that Adam Sandler's inexplicably acclaimed Uncut Gems arrives on VOD this month. Yeah... watch these instead:
Better Call Saul (Seasons 1-4 on Netflix; Season 5 on AMC)
Speaking of Mr. Show, can we take a beat to appreciate Bob Odenkirk? Yes, everyone on Breaking Bad prequel Better Call Saul is fantastic — Rhea Seehorn in particular — but Odenkirk's Jimmy/Saul is THE performance of the Bad universe (sorry, Heisenberg). Few crime sagas are as steeped in raw humanity as Better Call Saul; do yourself a favor and dive in this month.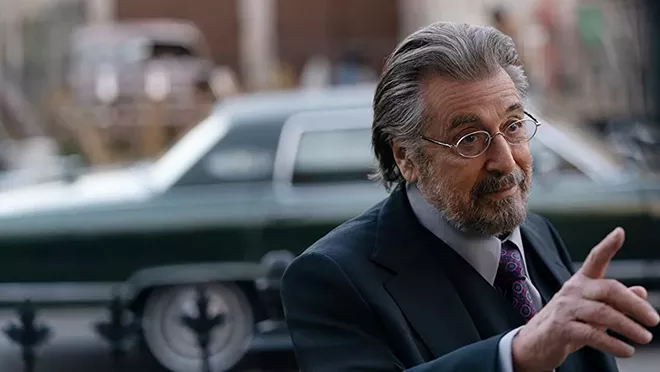 Hunters (Season 1 on Amazon Prime Video)
Critics and Jewish historians alike are appalled by Hunters, a comically bloody fantasy about 1970s New York City Nazi killers — but, as show creator David Weil politely replied, "It's not a documentary" (I would have added, "Suck it, fun police"). Hunters' pulp fiction is highly Tarantino-ized, but features minimal scenery-chewing from Al Pacino. It's that unpredictable.
Devs (Season 1 on Hulu)
Nick Offerman steals the Wig of Shame trophy from The Witcher in Devs, a twisty thriller from Alex Garland (Ex Machina, Annihilation). Software engineer Lily (Sonoya Mizuno) suspects that her company's CEO (Offerman) had her boyfriend "suicided," and soon uncovers a sinister tech conspiracy (aren't they all?). Garland has eight hours to blow your mind, and he will.
Westworld (Seasons 1-3 on HBO Now)
Remember Westworld? It's been almost two years since season two dropped a megaton of unnerving info about synthetic humans and also set a few loose in the unsuspecting "real" world. Season three (premiering March 15) expands the robo-drama beyond its cowboy confines, and we so deserve it — as Futurama's Bender once said, "You meatbags had your chance."
Brockmire (Seasons 1-3 on Hulu; Season 4 on IFC)
The first two seasons of Brockmire followed the gonzo exploits of alcoholic ex-MLB baseball announcer Jim Brockmire (Hank Azaria); the third sobered him up but sacrificed no profane hilarity. Season four (premiering March 18) goes for broke by fast-forwarding to 2035 and naming Jim the commissioner of baseball(!). Just in time for President Ivanka's second term. Cool. ♦
Visit billfrost.tv for more trenchant television coverage.