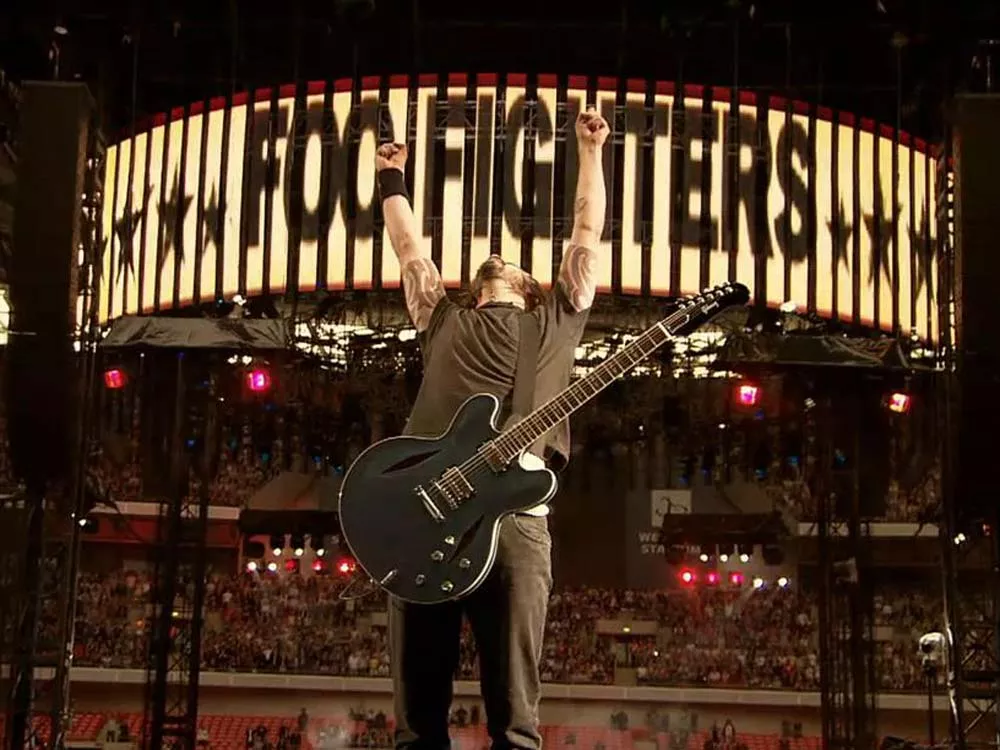 Dave Grohl started the Foo Fighters after Kurt Cobain committed suicide. The death of the nirvana frontman left Grohl confused and unemployed. He holed up in his house, wasting away for eight months. And then one day, he decided to haul a guitar, bass and drums to a local recording studio to record some tracks.
The documentary Back and Forth chronicles Grohl's journey from those first days when the drummer was the sole creator of what would become the Foo Fighters' music, to the present day, when the band has four other members. It shows Grohl's transformation from drummer to frontman. The film highlights all the members who have come and gone in the group, wrapping up with the recording of the band's newest release, Wasting Light. Instead of indulging in the digital age, Grohl converted his garage into a studio and hired Butch Vig (of Nevermind fame) to produce the new album on analog tape. Later on, we get the rare opportunity to see the band with their families. In addition to the guitars and noise, there are barbecues and dirty diapers.
James Moll helms this documentary in the same manner as he did with his Oscar-winning film, The Last Days. There, he was thorough about interviewing historians, Auschwitz doctors and concentration camp survivors; in Back and Forth, he shows us the complete story of the band through extensive interviews.
And while it's an in-depth look at one of rock's biggest bands, at times you have to wonder if the Foo Fighters' story needed a full two-hour documentary. Moll did his job and made an entertaining and informative film that leaves the audience with new insights, although there are times we're expected to sympathize with the band members while they go through their personal difficulties. Moll fails to build the sort of tension when members come and go that everyone is able to understand and emotionally invest themselves in. And this leaves us with the question of whether two hours was really necessary.