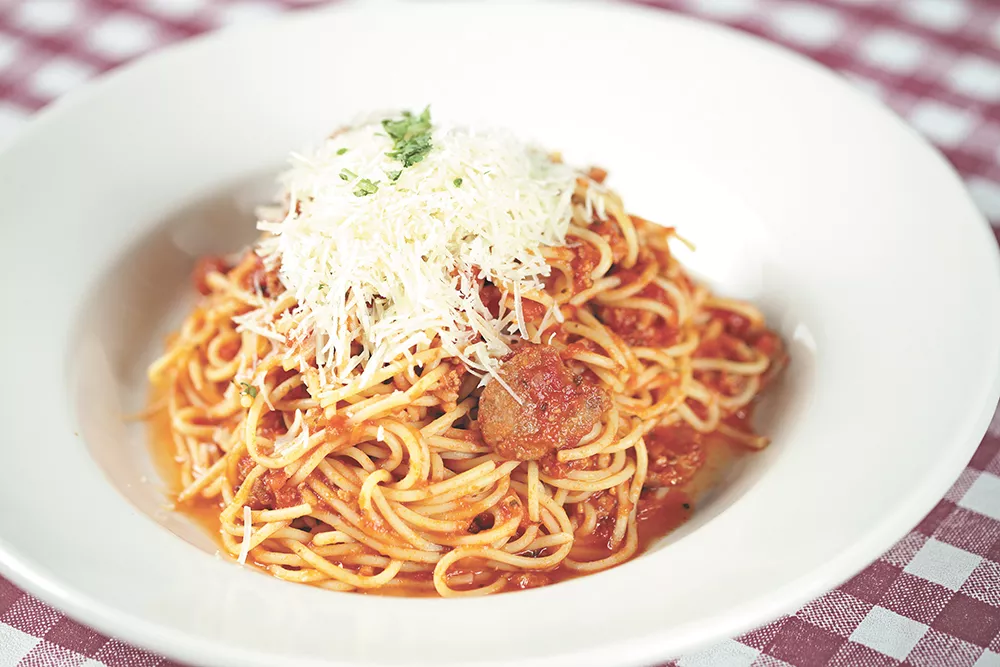 As a 10-time Inlander Best Of winner, with recipes published in Gourmet and Bon Appétit, it would seem Luigi's food speaks for this downtown Italian staple.
Opened in its current location in 2000, Luigi's is a pillar of consistency. Dishes like the spicy chicken Calabria are customer favorites, complemented by a rotating week-to-week lineup of appetizer and entrée specials. At the time of this writing, Luigi's is offering breaded scallops with lemon garlic aioli, as well as shrimp and sausage ravioli ($19).
Fridays and Saturdays are prime rib nights, and if you want to keep the weekend going, stroll down for happy hour every Sunday from 4 till close. Luigi's shows their commitment to Spokane's working folk with half-off bottles of wine on Tuesdays; just the thing to get you over that hump in your workweek. Luigi's serves lunch from 11 am to 4 pm on weekdays. Dinner is from 4 to 10 pm (11 on Fridays), and they close at 9 on Sundays and Mondays.
245 W. Main | 624-5226