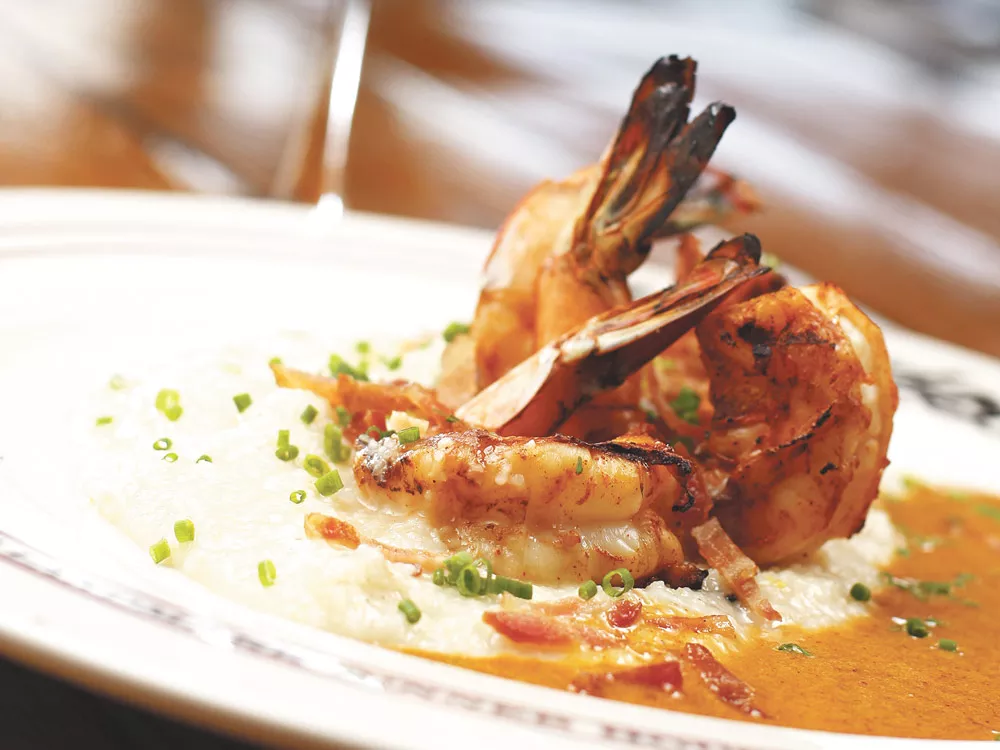 Clinkerdagger has been overlooking the Spokane Falls since opening during Expo '74 and now, 38 years later, you can still order the restaurant's prime rib and pea salad.
"The core of our menu is the same. If you had prime rib here 20 years ago, that is going to be the same," says the restaurant's general manager, Debbi Moon, who has been with Clinkerdagger for 18 years.
On a recent Thursday evening, as Clinkerdagger's popular happy hour (3 to 6 pm and featuring $4 drink specials) was winding down, the eatery was nearly at capacity, filled with those who may have, like Moon says, eaten here 20 years ago, in addition to a younger set digging into the Northwest standards found on the menu.
Clinkerdagger isn't only fixated on the past, however. The restaurant recently brought on chef Shawn Murphy, who has been working on incorporating seasonal and locally grown items to the menu for a rotating "Fresh Eat" item.
But at the end of the day, Clinkerdagger relies on its reputation.
"I think the good news is that we work really hard to keep the traditions the same," says Moon.