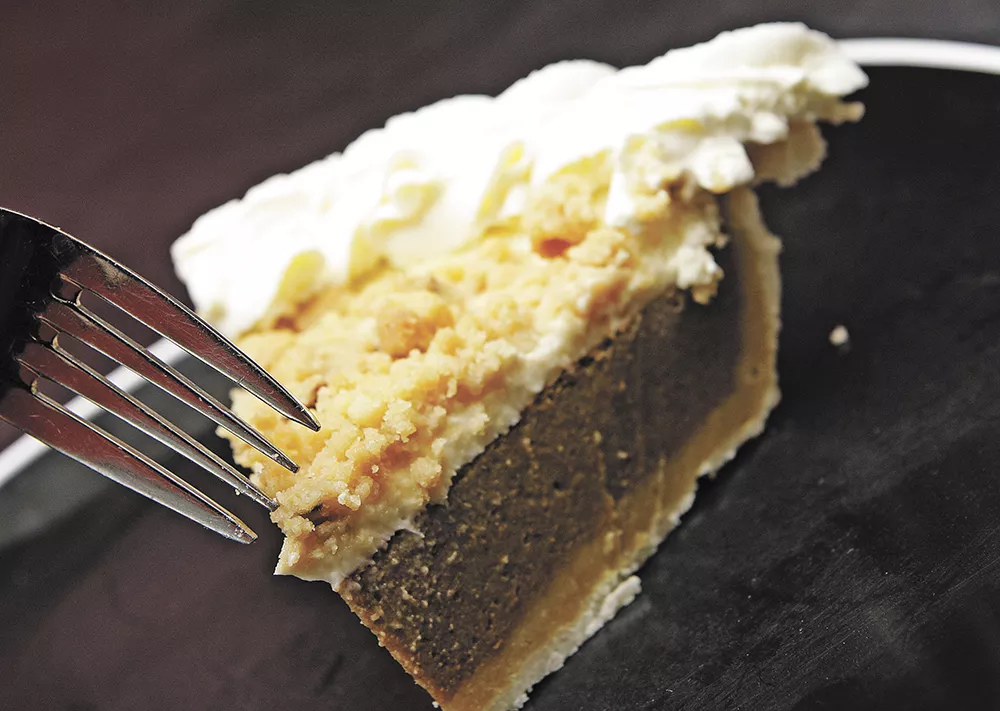 While keeping its tasty gluten-free and takeout options, White Box Café & Bakery adopted a new space, expanded menu and double the seating and staff. Two weeks ago, the café reopened in its new location within the same building, just west of Gonzaga. With 76 seats and a full kitchen, it's ready to become a new sit-down breakfast and lunch option for the neighborhood.
The "burgers and browns" lunch option is one to look out for — a choice of one of six kinds of burgers served alongside hashbrowns. The breakfast menu boasts various homemade waffles, including the peanut butter and jelly, caramelized banana and nut, pecan, bacon, mixed fruit and chocolate chip.
Looking for gluten-free goods? Not to worry: the wheat-free kitchen is separate from the rest to prevent cross-contamination, and all the menu items are available sans gluten. Check out the new patio seating and, of course, the additional desserts.
White Box Cafe and Bakery, 1215 N. Ruby, 927-8850