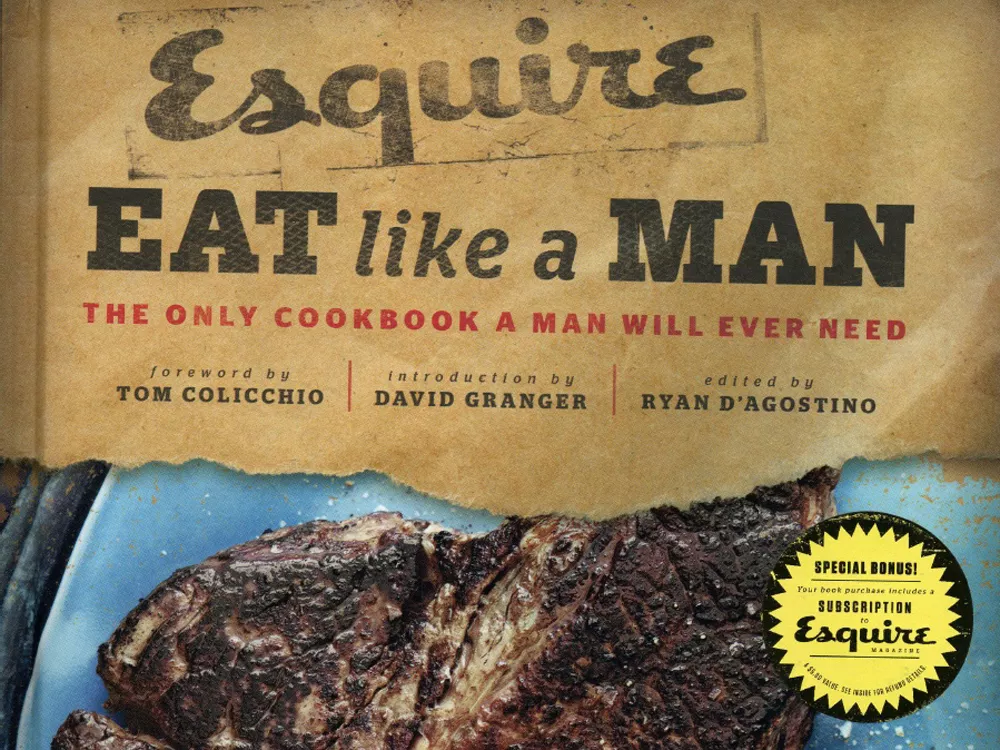 Blog
Yes, I love my two X chromosomes and my vegetarian ideals. But what I love more is food. And drinking. And witty blog posts about food and drinking. Esquire's Eat Like a Man blog (esquire.com/blogs/food-for-men) has all the personality and great writing of the magazine, plus hearty recipes and cocktails for those of us who don't troll weird bartender blogs. A recent post included a list of 38 tips about grilling (including one that simply read: "Spatulas."), and the post that followed directed us to a story about the economics of Spam. What else do you need?
Video
Not to let the artsiness end at intimate acoustic shows, lyrics about literature, or his own novel, Moscow native Josh Ritter released a damn cool music video earlier this year. Created by a guy who's worked on videos for OK Go, the stop-motion animation for "Love Is Making It's Way Back Home" (off Ritter's latest EP) uses more than 12,000 pieces of construction paper. Who knows how many photos of the cutouts were then shot to animate a four-minute snowy, moonlit drive through the forest. The adorable charm of the video matches the whimsy of the song, easily the best on the EP. Find it at
joshritter.com
.
Radio
If you love the great storytelling on NPR's best shows but could do without the classical music and local-event listings, tune in to Public Radio Remix. It's a grab bag of creative fiction and non-fiction, cool podcasts, riveting interviews and even found tape or interesting sounds. There's no real host (à la This American Life or Radiolab), but the various pieces hold together on their own and keep you wanting more. You can also get it online at
publicradioremix.org
, through iTunes or with the Public Radio Player iPhone app. Or you could listen to it on an actual radio — one of Spokane Public Radio's stations, KPBZ 90.3FM, streams Remix 24 hours a day.