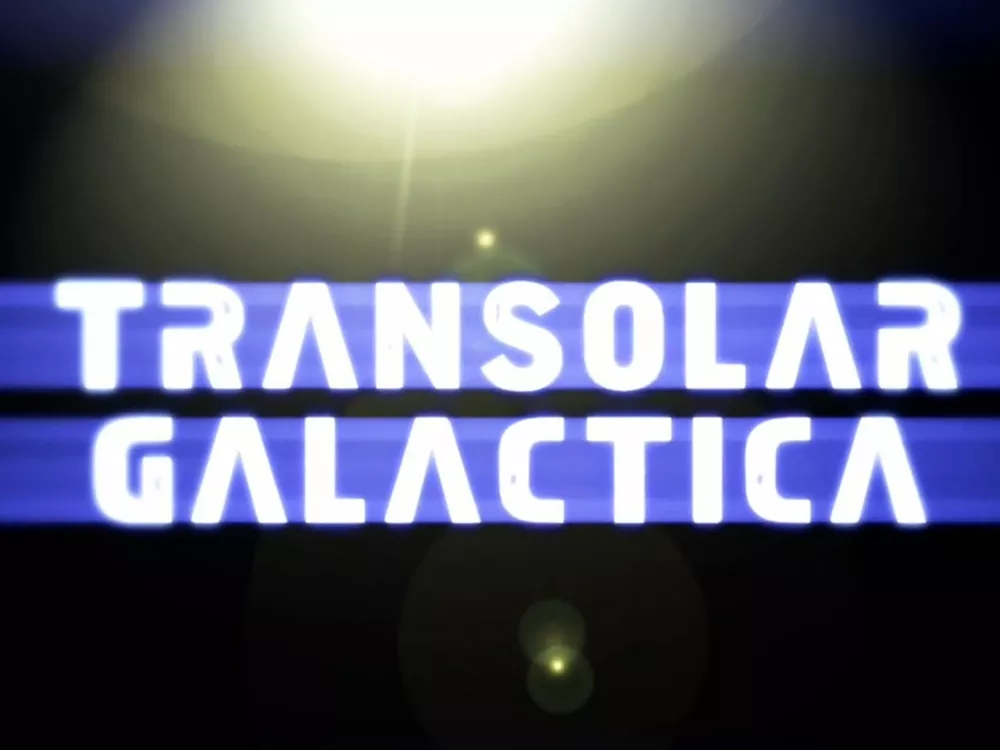 SATIRE
There are a lot of web series in the world. Just a ton. Most of them are really pretty bad. One of the blessed few good ones, Transolar Galactica — a space satire that lovingly mashes Star Trek, Star Wars and Battlestar Galactica with impressive special effects and characters who epitomize incompetence — happens to be shot right here in Spokane. The filmmakers shot their first season for mere pennies. Now they're raising money on Kickstarter to build, like, actual sets and stuff. They've raised about $10,000, but need $30,000. Help some Spokies out.
BRUNCH

The brunch options in this town are few. This fact is much lamented. Every new brunch offering, then, is a cause for celebration. Hoist ye a flask, then, of mimosa or a flagon of bloody mary, for this day —
this day
(actually, like two weeks ago) —
Casper Fry
offers brunch! They're doing the whole fried chicken and waffles thing, doctored up with apple butter, country gravy and jalapeno maple syrup. They're also doing a chorizo scramble with rough chopped veggies. This is all happening Sundays 9 am to 2 pm. Their normal Southern goodness resumes at 4 pm.
TELEVISION
Look, I know we just gave you a ton of TV recommendations last week, but I watch a lot of TV, OK? Most of it isn't good. When something good comes along it bears repeating: The
Last Resort
premiere is about as good as it gets. Andre Braugher, the softie badass from
Homicide
and
Men of a Certain Age,
plays a submarine commander who makes a split-second decision whether to nuke Pakistan, which leads to a bunch of problems and a nuke detonating outside of D.C. Tense stuff. The first episode did everything 40 minutes of television should do, and it did everything it needed to do to set up a compelling season of drama.