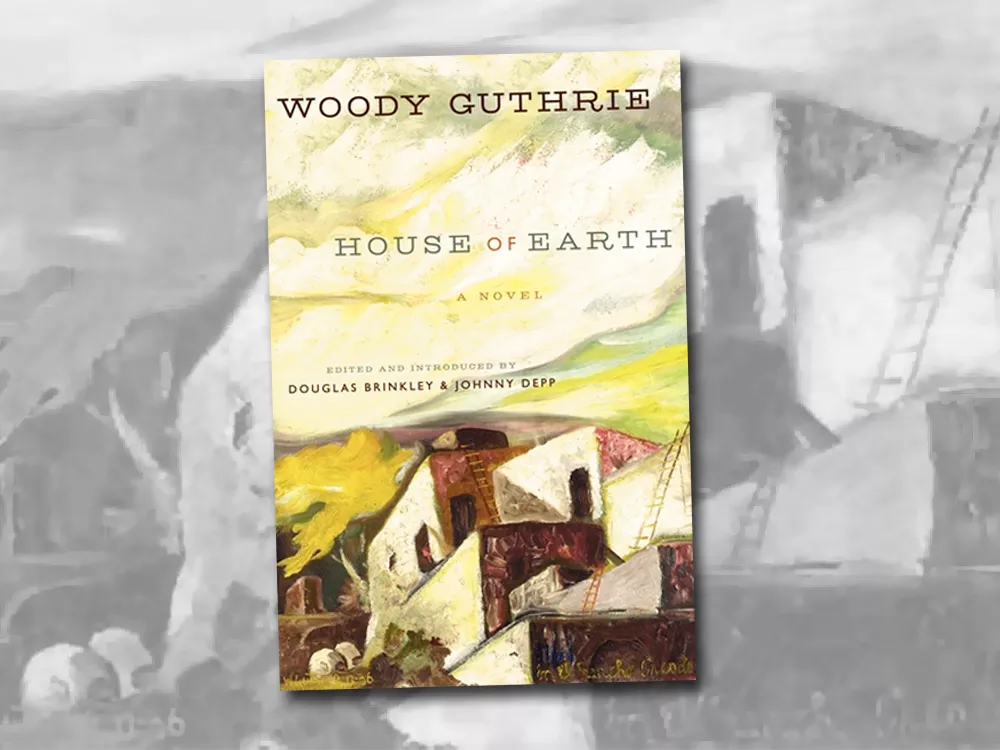 BOOK
If working-class Dust Bowl tragedy gets you hot and bothered, check out House of Earth, the newly released novel from legendary songwriter Woody Guthrie. He finished the novel in 1947, but it came out for the first time earlier this year with editing from historian Douglas Brinkley and actor Johnny Depp. The book tells the hardscrabble tale of Tike and Ella May Hamlin's life in the Depression-era Texas panhandle. The radical songster describes sharp landscapes with a touch of blue-collar poetry. But be warned: Guthrie likes plenty of erotica with his politics.
ALBUM
Cast off the bowlines and make for open water. Skinny Lister, a rowdy English folk group, recently released
Forge & Flagon
into the stream of beer-pounding, jig-stomping, accordion-crooning barroom records. With a mix of sea shanties and pub ballads, Skinny Lister carries on the rollicking tradition of Flogging Molly and the Dropkick Murphys — with an English twist. Expect lots of fiddles, accordions and gang vocals. Here's to safe harbor and another round of drinks.
BEER
Reflecting the colorful history of its namesake mining town in northern Idaho, Wallace Brewing offers a variety of craft beers to match the rugged mountains and wild characters of the Silver Valley. The brewery's award-winning
Red Light Irish Red
pays homage to the notorious bordello scene of the city's mining heyday. With a dark ruby coloring and full malt flavor, Red Light stands up well against other regional Irish red ales. Brewery owner Chase Sanborn says they recently signed up for new distribution to Spokane-area bars. They also offer select beers in 22-oz. bottles.