TV
Peep Show

David Mitchell and Robert Webb are unknown on this side of the Atlantic, but the comedy duo is widely recognized throughout the U.K. as the writing/acting team of the sketch series That Mitchell and Webb Look, and as the faces of Apple's glib "Get a Mac" ads. They're also the stars of the acclaimed sitcom Peep Show. This cinéma vérité-style series mirrors the ill-fated gem Arrested Development — but with the comedic awkwardness turned up to 11. Although the show is on hiatus for 2011, Hulu lets you stream all the episodes dating back to the grim hilarity of its first season in 2003.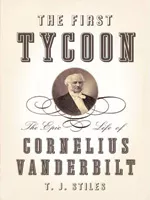 BOOK
The First Tycoon: The Epic Life of Cor-nelius Vanderbilt

The "epic" in the title of The First Tycoon: The Epic Life of Cornelius Vanderbilt is slightly misleading — typical publishing gimmickry that cheapens a serious book. But no matter. T.J. Stiles' sympathetic (if melodramatic) account of the man who bought and sold entire steamboat lines before breakfast and built New York City's first Grand Central Station as part of his transportation empire is still worth reading. Without being heavyhanded, it highlights eerie parallels between America in its formative years and today, such as the disastrous effects of stock-market manipulation and debates over the social responsibility of the ultra-rich.
You can take a band out of the Pacific Northwest, but you can't take the Pacific Northwest out of the band. Though now based in Brooklyn, N.Y., Widowspeak has a sound suffused with the misty, dusk-colored solitude that resides in pockets of the region's coniferous forests. Unsurprising, then, that the aptly titled "In the Pines" makes subtle atmospheric and lyrical references to Leadbelly's "Where Did You Sleep Last Night?," famously covered by another Seattle-area trio for an MTV Unplugged session. This excellent eponymous debut shuns overproduction for an aesthetic closer to SST-era Screaming Trees ("Nightcrawlers") combined with the slow-burning, shoegaze vocals of Mazzy Star ("Ghost Boy"). In other words, to put it in a hyper-reductive nutshell, it's like a lost Twin Peaks soundtrack.