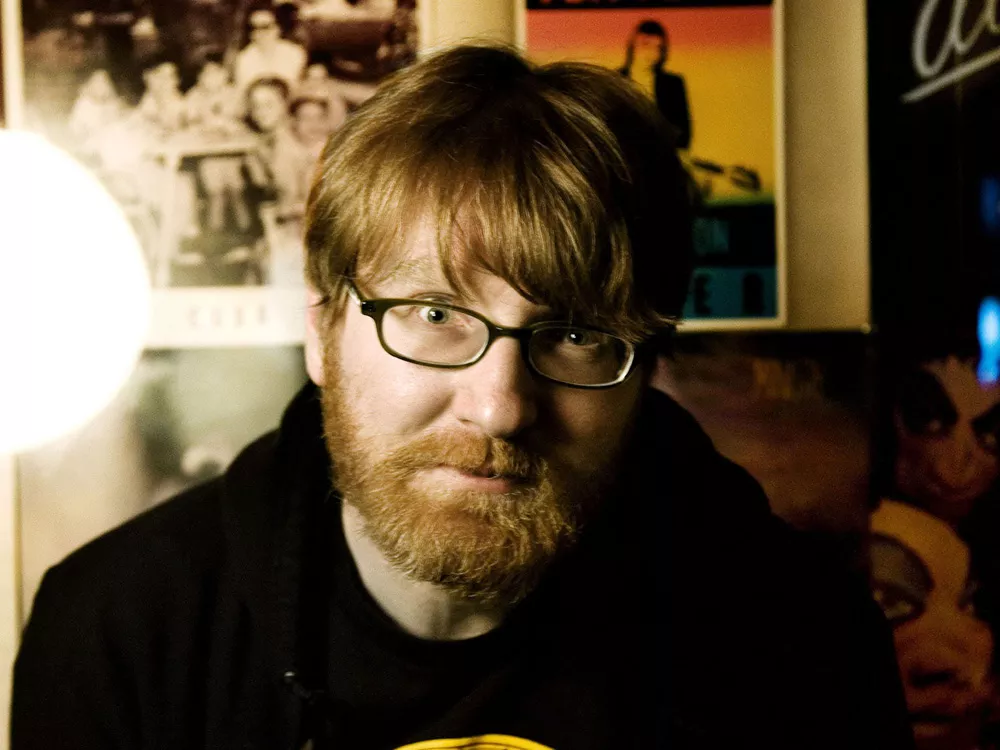 BOOK
The Visible Man

In The Visible Man, by well-known essayist Chuck Klosterman, a therapist is contacted by a creepy dude who says that he can turn himself nearly invisible using stolen cloaking technology. Warning: The main character in this novel is only referred to as "Y____," a trend we thought went out of style with Les Miserables.
Over the past six years on The Late Late Show, Craig Ferguson has become the weird, talk-show-genre-bending host that viewers incorrectly expected Conan O'Brien would be. On the conventional talk show, Ferguson always delivers the best monologues — never beholden to setup-punchline-rimshot structures — and the most charming interviews. Ferguson's stand-up special Does This Need to Be Said? airs on October 15 at 10 pm on Comedy Central, and it will be released on DVD three days later. As always, Ferguson is weakest when discussing ephemeral celebrity idiocy and best when he discusses his personal life — his Scottish childhood, his depressing alcoholic past, his excitement over America.
DVD
Doctor Who: The David Tennant Years

The aforementioned Craig Ferguson is a big Doctor Who fan, calling this long-long-running British TV show a "triumph of intellect and romance over brute force and cynicism." That's it. It's where horror — swarms of invisible carnivorous creatures that disguise themselves as shadows, deadly statues that move whenever they're not being stared at directly — meets whimsical adventure. But someone needs to be there to skip across time and space, in order to bring the disparate tones together.
That person is The Doctor — perhaps the most iconic character ever to come out of British TV. And, in his 10th iteration, David Tennant gives him a hyperactive excitement, a passion for techno-babble, and a laser-like intensity. Doctor Who: The David Tennant Years offers some of Who's best episodes ("Blink," "The Impossible Planet"), along with a lead who can prop up even some of the worst episodes.