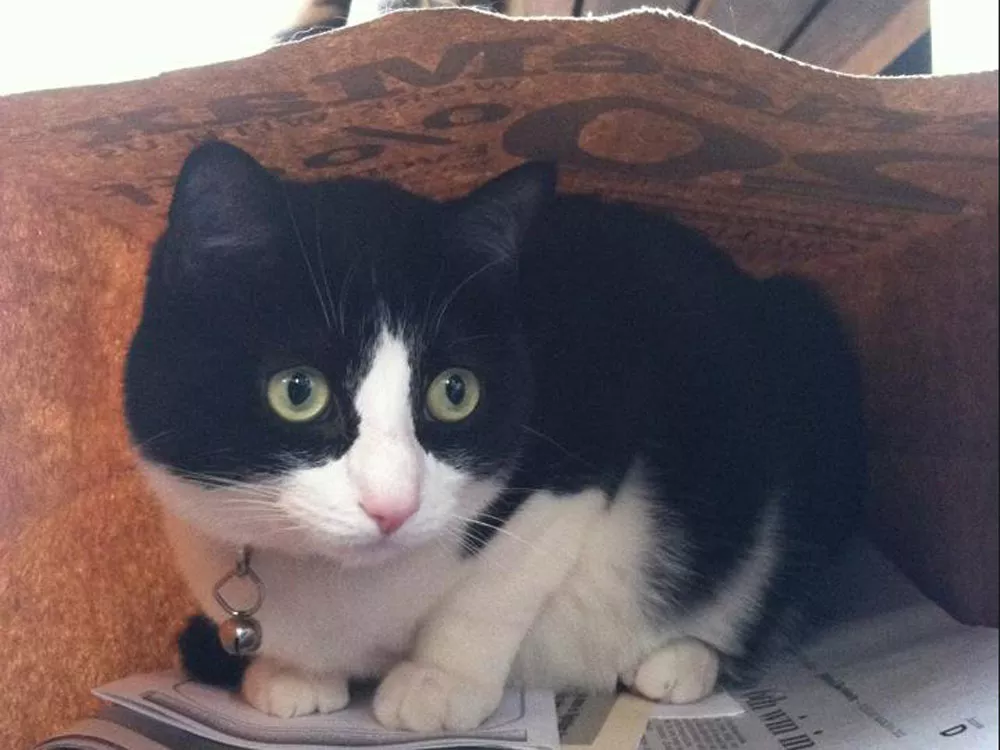 BLOG
There are plenty of websites that praise cats but very few that reprimand them for being where they don't belong. GetOutOfThereCat.Tumblr.com is one of those websites. The blog features user-submitted pictures of frisky felines in such cat unfriendly places as shoeboxes, cupboards and bathtubs paired with humorous captions that tell the cat why they aren't allowed in said location. If you would like to have even more GOOTC magic in your life, check out the site's store, where you can purchase mugs, laptop cases, mouse pads and tote bags emblazoned with a picture of a mischievous cat. And a GOOTC book is in the works for next year.
ALBUM
Anyone within a three block radius of the A Club last month got an early listen to some tracks off of Buffalo-based hardcore quartet Every Time I Die's sixth album,
Ex Lives
.
Old fans will be hooked on the band's even heavier sound and first-time listeners will be smitten with ETID's sarcastic lyrics sung, and screamed, over headbang-worthy guitar riffs and ground-shaking drum beats. A neck brace isn't required when listening to
Ex Lives
, but it might be in your best interest to pick one up.
TV
Community fans rejoice! After an extended mid-season hiatus, everyone's favorite show about misguided community college students will soon be back on the air. Following flash mobs that featured fans singing "O' Christmas Troy," and Twitter campaigns with hashtags like #SaveCommunity and #SixSeasonsAndAMovie, NBC announced that they would air the remaining season's three episodes beginning Thursday, March 15. Though the future of the series is in question, these new episodes, as well as a recently released series of animated Community shorts, will hold fans over for the time being. Fingers crossed we'll get to see the study group enroll for next semester.