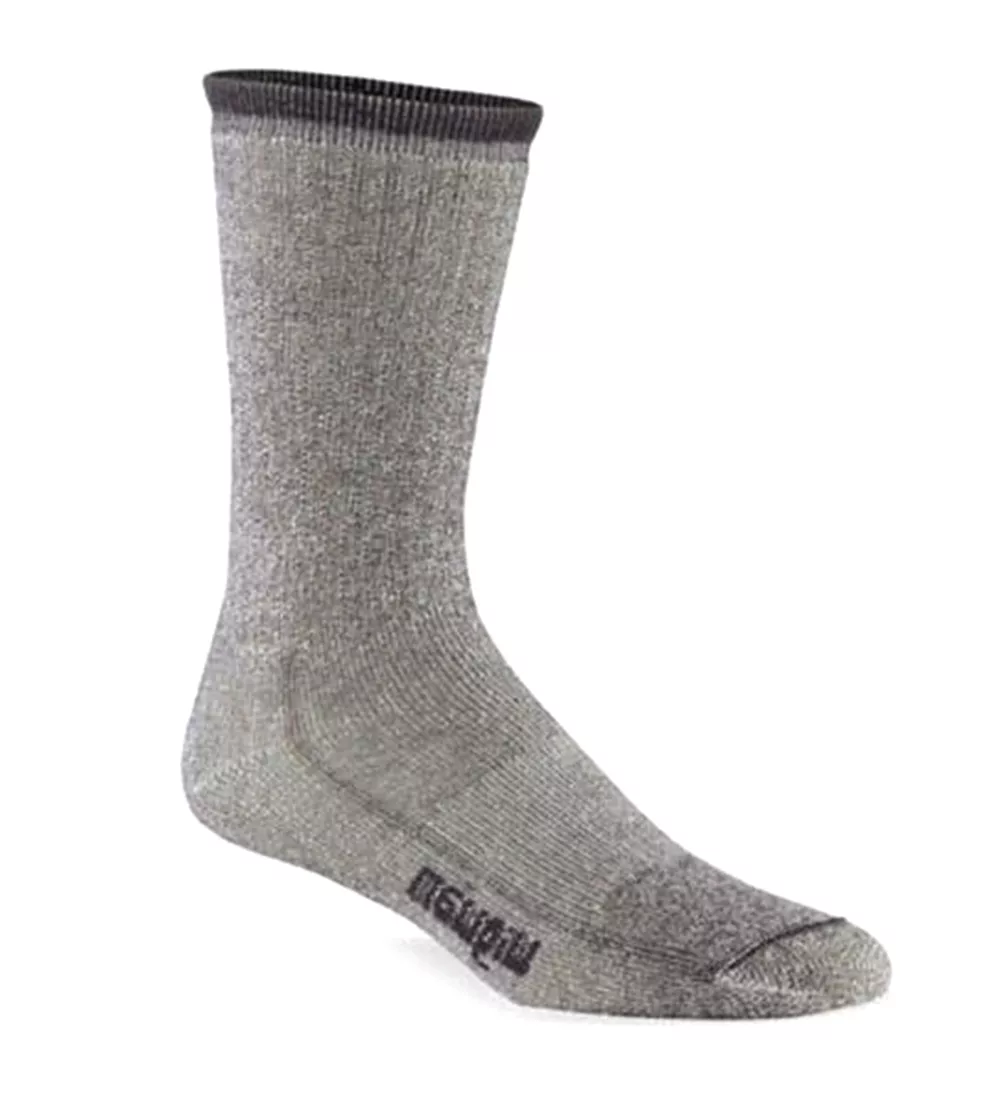 FOOTWEAR | My life can be split into two categories: Before Wigwam (BW) and After Wigwam (AW). Before Wigwam wool socks, the world was a cold and desolate place, at least for my feet. I walked, but not with a spring in my step. Two months ago, I discovered the joy a pair of new socks could bring. It was then I discovered the Wigwam Merino Wool Casual at Costco. Each multihued three-pack features socks with a true-fit leg and cushioned sole. They're made in Sheboygan, Wisc., where the company has been perfecting the sock since 1905. They've gotten it right, and so can you.
---
TV | No doubt, someone has already told you to watch Justified. But as the show isn't on Netflix or Hulu, allowing you to veg out and view all the episodes in order, you most likely haven't done it. Season five premiered last Tuesday on FX. It may not have been the series' most clever season opener, but it promises to continue the story of Stetson-clad U.S. Marshal Raylan Givens in the most fascinating of ways — with dim-witted "villain" Dewey Crowe and his horde. This show has the smartest writing on TV today, even if no one else seems to notice.
---

WEBSITE | What does my 60-year-old father know about cooking? Almost everything. He has, after all, been getting Cook's Illustrated magazine for years. This year, his daughter caught up by purchasing a subscription to CooksIllustrated.com. For just $2.91 per month and a 14-day free trial, one can learn what it means to truly cook well at home, with access to most magazine content and more. Ever wanted to know the difference between sautéing and searing, or which knife is the best on the market? In the hands of America's Test Kitchen experts, you'll never be led astray. Yes, you can look up recipes for free all over the Internet, but finding the perfect one that has been tested over and over for accuracy? Now that's priceless.