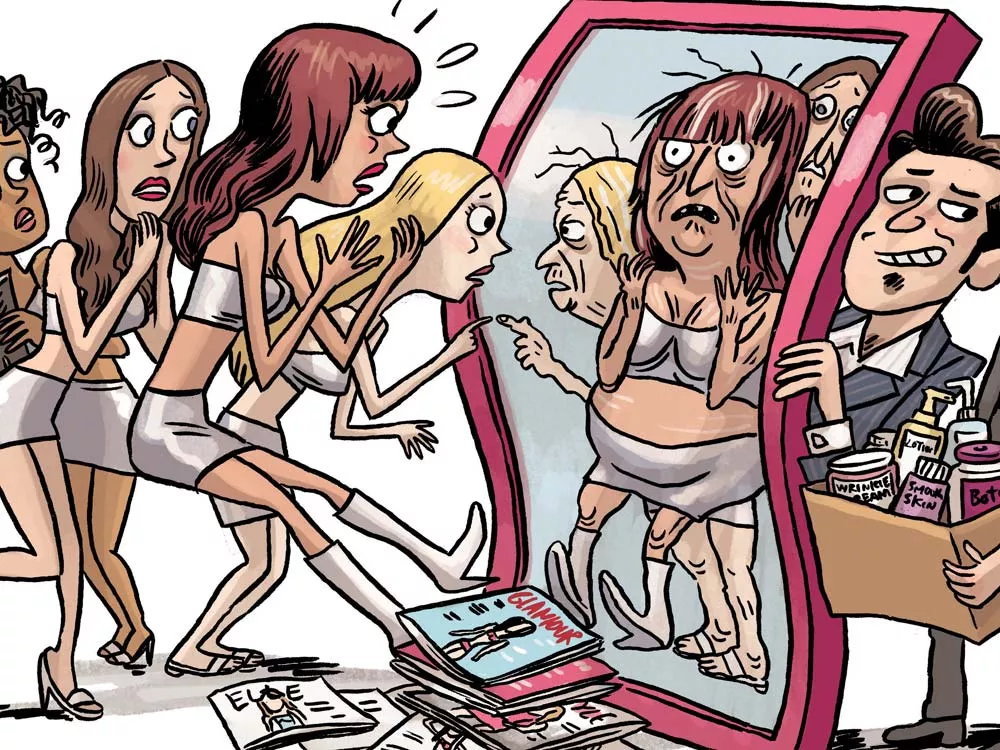 Time is running out for Jennifer Watts. At 21, the former barrel-racing cowgirl from Elk, Wash., is old as far as runway models go.
Watts is 5-foot-8, loves Pabst Blue Ribbon and the Philadelphia Eagles. She's in college and wants to be the next female broadcaster on ESPN. And today she's working as a fashion model.
But for how much longer? Most runway models are 14 to 19, according to a report in USA Today. Some are even younger: A 12-year-old caused an uproar in 2007 when she was named the official face of Australia's Gold Coast Fashion Week. In Britain, officials have even tried to ban catwalk models younger than 16 in order to protect them from eating disorders and sexual exploitation.
At the Spokane's Top Model competition, things are a little different. Red Eye Promotions, the organizers of the event, didn't uphold the rigid weight, height and age standards that other competitions institute. They wanted to be inclusive. "We wanted the event to be open to everyone, to show that Spokane's fashion scene is diverse," says event manager Taylor Fyhrie.
More pageant than fashion show, Fyhrie says the event was created to celebrate Spokane's growing fashion scene.
"The event is about bringing new opportunities to Spokane," he says. "Spokane is working to get caught up as far as Seattle and other more fashionably-forward communities."
At the competition on Saturday, models will strut on the catwalk in front of fashion executives and professionals from Seattle Fashion Week. Each model is paired with one of eight local salons and eight local boutiques, which are also competing for a grand prize. But despite the call for women of all shapes and sizes, the top 40 selected for the final round look much the same: skinny. Most are ages 17-20. A couple models are older, Fyhrie says. There's Watts, at 21, and the oldest is "maybe 23."
To Watts, who's made it into the top 40, the youth of her competitors is apparent. "I remember during our first photo shoot, I was talking about getting a drink afterwards and a lot of girls just stared at the floor. I feel old in this competition, but it's a reality of the actual industry."
The impact of our youth- and image-obsessed culture isn't just felt by models, says Elizabeth Kissling, professor of communication and women's and gender studies at Eastern Washington University.
"Growing up has changed for young women. Their project is their body, dieting, learning to apply make up ... the fundamental project that an adolescent girl is working on is maintaining her looks."
This message is underscored by advertising, which delivers the message hundreds of thousands of times during a woman's life, Kissing says.
"We all think that media doesn't affect us, but that it affects other people, " Kissling says. "The vision of the world created for us by media doesn't include women over the age of 40. And those women who are shown are either selling products to make us look younger or are being scrutinized for getting plastic surgery."
Nicole Beach, a local model who once graced the cover Vogue Italia, Esquire, and Elle magazine, says the pressure is only greater on the models themselves, who often feel objectified.
"The business can be brutal to the point that I don't think a lot of people can handle it," she says. "Models need a strong sense of themselves before they enter the business. They need to know their boundaries."
Now 38, she says her time as a model was a "dream come true." While she doesn't follow the industry anymore, she is supportive of other women wishing to enter the business. She just hopes they receive more guidance and direction than she did.
"I don't have any regrets," she says. "I just find it hard to transition into other things. I think that's what's hard for models. People will always see you as a model."
For Watts, modeling is something she loves, but she knows it won't last forever. That's why she's recently finished her associate's degree in communication and plans to study broadcast journalism.
"There's so much more to me than just this," she says, circling her face with a long-delicate hand. "Because this may fade but my education is important."
Although Watts says she doesn't have body image issues, her perceptions of aging are on her mind.
"You realize eventually, and I have, that the human body starts to age at 18," she says. "You start to go downhill after age 18 and you start seeing your mortality when you see little wrinkles or a varicose spider vein or a stretch mark or dark under-eye circles. And I'm going to fight it the whole way through."
Spokane's Top Model • Sat, April 16, at 7 pm • Knitting Factory • $10-$40 • All-ages • spokanestopmodel.com • ticketfly.com • 244-3279