ON INLANDER.COM
NEWS:
A Pullman Police sergeant charged with felony sexual misconduct after allegedly assaulting a WSU student
resigned from his job last week
.
FILM:
It's tradition, it's hilarious, and while our
cover story this week
maybe shows that real life can put Clark Griswold to shame, his family is still a classic part of the season nonetheless. Come
watch National Lampoon's Christmas Vacation at the Inlander's Suds & Cinema
on Dec. 20.
NEWS:
The same guy who recently won a battle with his neighbors over his Christmastime display (see cover story link above) also once got into a
heated argument with a Coeur d'Alene School Board member over Confederate symbols
.
IN OTHER NEWS...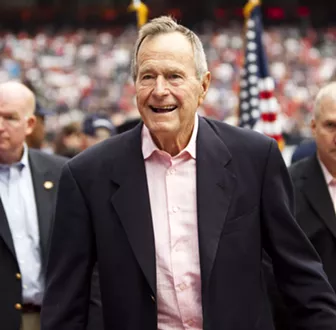 Former President George H.W. Bush dies
The life of former President George H.W. Bush is
being honored today
after the 94-year-old veteran passed away on Friday. (NBC)
Riots in Paris over inequality largest in a generation
With rising gas taxes and other inequalities between the rich and poor growing starker in France,
thousands came out to protest in Paris on Saturday
, when hundreds were wounded and arrested, cars were set on fire, monuments were vandalized and three people died. (
New York Times
)
Seattle water crisis would follow major earthquake
The
Seattle Times
reports that when a major earthquake hits the region, Seattle and surrounding cities would
likely lose all water pressure within a day
, and the damage could take two months to fix, leaving more than a million people without water.