For our Pacific Northwest "Boys of Summer," it must begin to feel like a long slog home. I refer to the Seattle Mariners, who were predicted to compete for a place in the postseason, but... aren't.
Let's start with our "closer," Fernando Rodney. Manager Lloyd McClendon has stuck with him through thick and thin. He talks about Rodney's major league-leading 48 saves last year. That was then — and as fans know, it was a far bumpier ride than the record shows.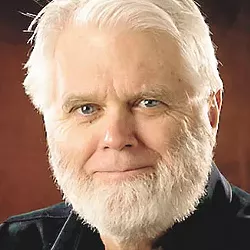 But this year? Consider his first two outings this month. Against the Yankees on June 2, rookie Mike Montgomery had pitched wonderfully over six innings, giving up four hits and just one run. Top of the 8th, and in comes rookie Carson Smith. All he does is retire the Yankees on 10 pitches — two strikeouts and a pop fly.
So why wasn't Smith sent out to pitch the 9th?
The reason? We can't mess with "The Formula." So in comes Rodney, and what does he do? Walks the leadoff hitter, putting the tying run on base. Then, two quick outs. Could Rodney pull off another miraculous escape? Another arrow shot into the sky? No such luck, as the next Yankee laces a single. The next doubles, tying the game. The Mariners lose two innings later.
His next time out, against Tampa Bay, our closer inherits a scoreless game in the 9th. What does he do? Comes in and gives up the eventual game-winning home run — to the very first batter he faces. Oh yes, Smith again had pitched a no-hit 8th inning. Can't pitch the 9th, though. Same reason — The Formula.
Parenthetically, could someone explain why we need closers? Didn't used to have them. Relievers pitched as the situation dictated. I suggest that formulas can be compared to painting by the numbers; truly creative people resist both — they are seldom held captive to convention and never paint by the numbers.
My view? The Formula is to baseball what prevent defenses are to football, and "working the clock" is to basketball — unimaginative and a recipe for losing.
Perhaps The Formula provides contrived drama that's also about money-making, or maybe it's about playing "Wild Thing" one more time, or parlaying the Clint Eastwood squint for another inning or two. I don't get it, but even in the era of the closer, it seems like sticking with an ineffective closer is a really, really bad idea.
Truth is, it isn't just two blown games: Fernando Rodney is the most ineffective closer in the major leagues, and it's not even close. He has the highest earned-run average — an astronomical 6.49. He has blown a major-league high three saves. He has a dismal strikeout-to-walk ratio. And if that's not bad enough, hitters are pounding him around the park at a brisk .295 clip — also the majors' highest.
The team's dismal record isn't all Rodney's fault. Seattle, while ranking in the middle of the league in team ERA, is at or near the league bottom in team batting average, runs scored and team strikeouts. That's not surprising when your starting lineup has only one player hitting over .300 and several at or under .240, with a couple down below .200.
Since Ken Griffey Jr. arrived in 1989, by my count, the Mariners have developed only three offensive threats — Alex Rodriguez, Adam Jones and Kyle Seager. Alex bailed after seven years. Jones was traded away to Baltimore after only two seasons. Remember Eric Bedard? Few do, and that's who we got in return for Jones. Ryan Divish, who covers the team for the Seattle Times, calls it the worst trade in Mariners history. Given the trail of terrible trades the team has made over the years, that's saying something.
Yes, Seager is hitting in the mid-.270s, but to hear management's self-congratulations, you'd think he's the second coming of Griffey. He isn't.
Which brings us to Robinson Cano; he hit .314 last year — a good season at the plate and on the field. This year? He's hitting in the .240s. Worse are his strikeouts. As noted, the Mariners are second worst in the league — and Cano certainly is doing his part. Last year he struck out a total of 68 times. This year, 40 percent of the way through, he's already at 46.
His batting average and strikeouts are troubling — and if declining bat speed is the cause, we're in big trouble — but getting picked off first base with two on and one out in an inning where the Mariners looked as if they might at least tie the game? Inexcusable. Cano appeared to have gone mentally "walkabout." Oblivious to goings-on. Which kind of sums things up.
For all of us long-suffering Mariners fans: Buy Spokane Indians tickets, get to know a barstool at your favorite local brewpub and prepare yourself for a long summer.
But don't forget to always hope for the best. Hope is all we have. After all, we're Mariners fans.♦