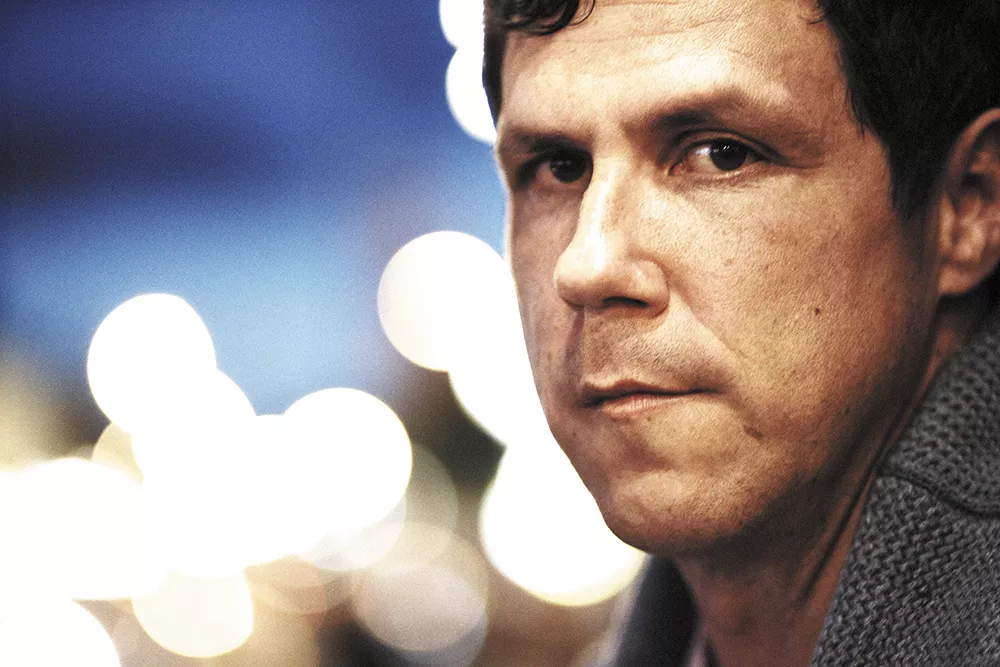 He will always be a singer-songwriter at heart. But listen to Damien Jurado's Brothers and Sisters of the Eternal Son, completed in two and a half days with producer Richard Swift and released in January, and that may be hard to tell.
The storytelling aspect is still there (a continuation from his last album's story line about a man on a journey) but his music is full of electronic explosions, heavy guitars and even a children's chorus. Only one song, "Silver Joy," features an acoustic guitar paired with his delicate vocals. For his ongoing tour promoting the album, however, Jurado has stripped everything away.
"People have to realize I'm a solo artist, I'm not a band," says Jurado over the phone from his home in Seattle. "The album is an album; it's a complete work of art. I have no desire to create what I've done on a record in a live setting."
His music is by no means Christian, but it has a certain spiritual undertone that's hard to miss ("When in doubt/I put my hand in your side," he sings in "Life Away From the Garden"). He says that while he respects the history of contemporary Christian music, he never felt there was a place for him in that genre.
"I think that as a Christian you can do anything — like vacuum or pick blackberries — and still praise Him through that," he says. "I don't see the point of contemporary Christian music."
Jurado first came to prominence in the late '90s with his singer-songwriter songs like "Ohio," painting imagery with his sorrowful words. Music critics have heaped acclaim on him for years, but he's by no means a household name. That's just fine with him. Performing those songs and touring has always been uncomfortable. If he could stay at home and just make records, that would be ideal.
"I'm a damn good performer," he says. "I will put all of my being into the show, but it doesn't mean I'm comfortable in the spotlight. But the performer side of me, that's my job and I'm blessed to have it."
Playing gigs in the Pacific Northwest, like he will at the Bartlett Tuesday, are especially nerve-wracking.
"It's like bringing your girlfriend home," Jurado says. "That level of nervousness is there." ♦
Damien Jurado with Jerome Holloway • Tue, May 13, at 8 pm • $13/$15 day of • All-ages • The Bartlett • 228 W. Sprague • thebartlettspokane.com • 747-2174